Dublin has established itself as a hub for tourists eager to explore the many different sides of the cosmopolitan city. With experience serving homeowners in Dublin for over 30 years and a brand-new Dublin showroom, we're sharing our local knowledge so you can live your trip like a true local.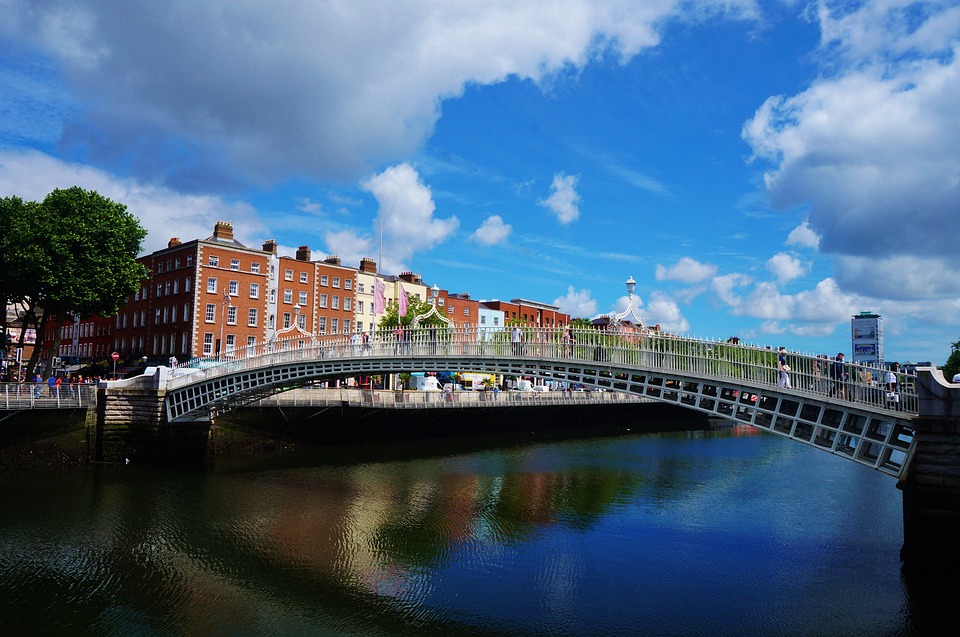 Get some fresh Irish air
Another beauty of visiting Dublin is its convenient location to the green Irish countryside. Only a short distance from the vibrant city are beautiful coasts, hiking spots and even Powerscourt waterfall.  Being locals to the area, here are some of our favourite outdoor spots in the surrounding Dublin area.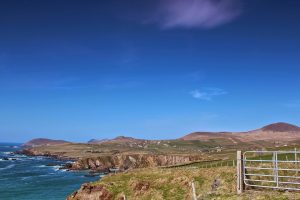 Europe's largest enclosed park, Phoenix Park, offers a world away from the busy city. It's the perfect day trip during the summer, if you're feeling energetic you can hire a bike, or you can relax on the grass and find a perfect picnic spot. Phoenix Park is also home to Dublin Zoo if you fancy a day trip!
The nature coastal walk between Killiney Hill and Dalkey Hill leads you to Killiney Hill Park, a beautiful spot that has impressive views of the Irish sea. On a clear day, you can even see the mountains of Wales!
Enjoy the great outdoors during a trip to Malahide Castle and Gardens. The castle has historical data as far back as 1175, a butterfly house, exhibitions, 260 acres of land to explore and a Fairy trail. There is something to please everyone making it a great day out for all the family.
Pull the perfect Irish pint
You'll be spoilt for choice in our marvellous city if you like a good ol' tipple. Be sure to include some of our recommendations in your Dublin trip for a notoriously Irish bar crawl.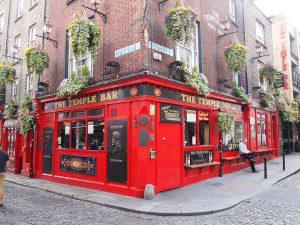 Serving Dublin's locals and tourists alike since 1840, The Temple Bar is home to some of Dublin's best whiskeys, classic live music and their famously fresh Irish oysters. This traditionally Irish pub is conveniently located in Dublin's central nightlife scene.
A hidden gem in Temple Bar, the Vintage Cocktail Club, is positioned behind a discreet doorway. Be sure to keep an eye out for its muted exterior so you don't miss out on their exclusive range of cocktails and fabulous dining options.
With a variety of globally famous distilleries based in Dublin, get whisked away on a tour to see how some of our favourite drinks are made. Take a visit to the Jameson Distillery, the Irish Whiskey museum or the Guinness storehouse factory, which is perhaps Dublin's most iconic attraction.
Explore the history of Dublin
Dublin has an unbelievably fascinating history founding the city. We've listed some of our favourite spots to learn more about Dublin's past.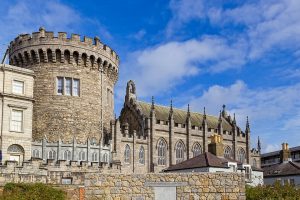 Located in the heart of Dublin, The Little Museum of Dublin is open 7 days a week and its display is far from little. With over 5,000 fascinating items and stories, ranging from the success of U2 to John F Kennedy's links to Dublin, join one of their guided tours to learn everything you need to know about Dublin.
The largest church in Ireland, St Patricks Cathedral was founded in 1191! Embrace the history of the magnificent cathedral and see the wonderful architecture for yourself.
With over 800 years of Irish memories, Dublin Castle offers over 11 acres of beautiful grounds, an insightful museum and cafes offering traditional Irish treats.
Events in Dublin – what's on?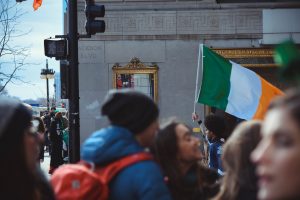 Being the capital city of Ireland, Dublin attracts some of the globe's most famous performers and sports teams. Be sure to plan ahead and see what's on in Dublin during your trip.
Some of our favourite venues in Dublin include the 3arena, The Civic Theatre and Croke Park. With world famous acts including Take That, The Spice Girls and Mariah Carey performing in 2019, your choice couldn't be better.
If you want a trip of a lifetime to Dublin, visit our city as we celebrate St Patricks day on 17th Dublin is flourished with artistic displays and is full of fun over St Patricks day. You'll see the city in another way, with some of its most iconic buildings being lit up in green lights and the famous St Patricks Day parade bringing the streets to life with celebrations.
Explore Dublin's modern and contemporary side
When you think of Dublin, the traditional and classic Irish style is probably what first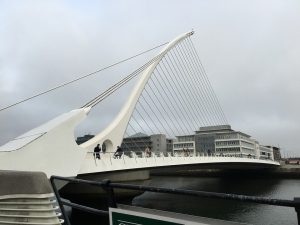 comes to mind, along with Guinness (known as the black stuff to locals). But did you know that Dublin also has a much more modern side to it?
Dublin Docklands is located on both sides of the River Liffey. With contemporary infrastructure that contrasts with some of Dublin's more classic buildings. The docklands invite you to visit their art galleries, enjoy river trips and presents a wide selection of restaurants offering worldwide cuisines.
Dublin is a fantastic destination choice, with year-round events and so many places to explore, there's something for everyone. We love the city of Dublin so much that we've just opened a brand new showroom in Dublin. Visit us to see our range of quality windows, doors and conservatories or contact us today for a free quote.