If you live in a modern style home and want to benefit from the latest developments in window system design, Turkington Windows are proud to supply and install Lumi windows. With their completely flat, uninterrupted profile, these radically styled windows bring a wall of light successfully into your home.
This intelligent piece of engineering is the first of its kind on the market, bringing all the design benefits of frameless glazing with all the strength, security and internal styling of more traditional windows and doors.
A radically different system with ground-breaking performance: U-Values from as low as 0.7
The Lumi window system features a carefully engineered fibreglass profile with closed cell insulation, this results in maximum strength, durable and stable window for your home. It's 50mm of triple glazed toughened glass allows for optimal strength but effective noise reduction also, meaning if you live in a busy area you'll always be able to wind down and relax.
Hidden under their ceramic colour is a state of the art 50mm insulated triple glazed unit, meaning you benefit from great function as well as looks. Having been designed to conserve energy and withstand the harshest weather, Lumi is the most energy efficient window option on the market – totally draught free!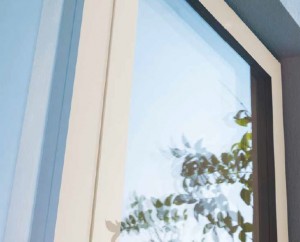 Minimalist design that still brightens your home
When opting for a Lumi window from Turkington Windows you get all of the specified benefits without a product that ever feels invasive. The frame sports a sleek design with concealed hinges that allows for smooth action and a high weight load. The Lumi window system allows for oversized openings and minimalist design, offering all homeowners endless light.
Another hidden feature comes in the form of a tucked away double rebate and double gasket seal that makes for some exceptional U-values, ensuring that your home is the pinnacle of energy efficiency every time.
An expansive range of colours to choose from
Thanks to a wide selection of finish options for the exterior and interior of the frame, despite its revolutionary design you'll still be able to tailor their appearance to perfectly match the home. From traditional white to Chartwell green and slate blue, dual-frame colouring enables you to customise the internal and external colours of the window to whatever your liking.








An award winning product that ensures optimal security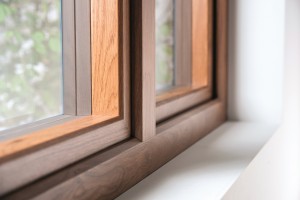 Various heavy duty extras allow Lumi to continue to work smoothly for many years. To match the system's top of the range glazing, we've introduced top of the range security hardware to match. Every Lumi window from Turkington comes fitted with the Winkhaus high security lock, sporting completely concealed hinges. You'll always feel safe and have peace of mind.
Winner of the New Product of the Year category at the G awards, the Lumi window system features superb aesthetics, performance and strength suitable for any modern home. The system was recognised as offering a radical yet productive new approach for residential windows.
Lumi Windows' benefits on full display: