Home extensions & conservatory styles to suit any home
We can install a wide range of conservatory styles in all shapes and sizes to suit every type and size of home. Through our range of windows, doors and roof options we can create a home extension that is unique to you and also complements your home and its surroundings.
We offer:
We offer all systems in the Ultraframe range including PVC conservatory roofs, the popular Loggia range, LivinLIGHT conservatories and the Quantal aluminium range.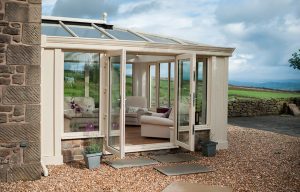 See how a conservatory will look on your home before you buy
A conservatory has a fully glazed roof in glass or polycarbonate. They bring in lots of light and add a new type of room to your home. To facilitate sunshine, conservatories are built with 50% and 75% of glass on the walls and roof respectively. We have a broad range of modern designs and options to make your conservatory your own.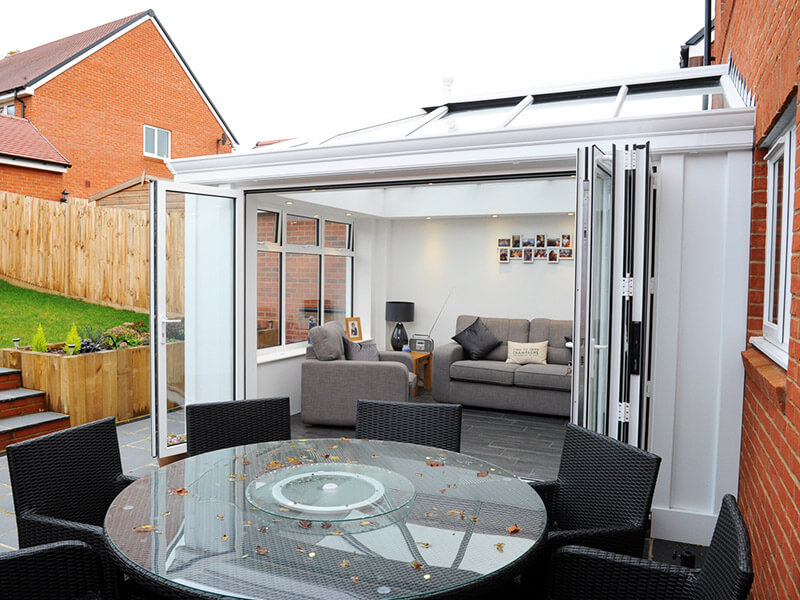 We offer a free expert design service, using state-of-the-art design software. This means we can superimpose a 3D rendering of your dream conservatory over a photograph of your home. With this, you can see exactly how it will look on your home and allow you to make any changes in design before you go ahead with your choice. Get in touch to find out more about this service and our conservatory & extensions products.