A conservatory is one of the most popular home improvements that extends your space with an impressive new room. Conservatories give you the opportunity to create a modern and stylish space that can be used for whatever you please.
We can install a wide range of conservatory styles in all shapes and sizes to suit every type of home. Through our range of windows, doors, and roof options we can create a home extension that is unique to you and also complements your home and its surroundings.
We've compiled a list of the most attractive benefits homeowners will receive after decided investing in a conservatory.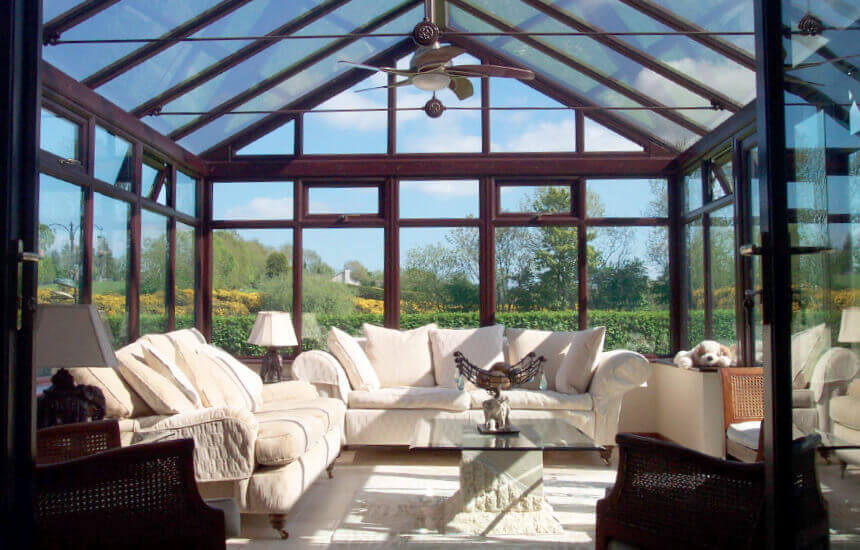 A conservatory creates more living space
If you and your family require more living space, adding a conservatory is a brilliant way to make this possible. Modern conservatories are extremely versatile and secure, and you can use them for almost anything you like. A conservatory can serve as an office space, a dining room, an extra living room, a children's playroom, or whatever else you can think of.
A conservatory provides better natural light
Conservatories, being largely composed of glass, flood themselves with natural light. Even if you opt for a conservatory with a tiled roof, as opposed to a glass roof, you will still enjoy a room that basks in natural light thanks to the amount of glass that makes up the rest of the conservatory extension.
Natural light in the home means that you can rely less on using electricity to light up your space and you'll also save money on your heating bills because the natural sunlight will keep your conservatory nice and warm. Contrary to popular belief, however, you do not need to worry about your modern conservatory getting too hot. Why not read our tips on keeping your conservatory cool and find out how you can create a conservatory that is comfortable to enjoy all year round.
It has also been scientifically proven that natural daylight helps our bodies to produce vitamin D, also known as the "sunshine" vitamin. Good levels of vitamin D improves our sleep patterns and productivity as well as reducing stress levels. Investing in a conservatory may improve your quality of life in ways you never expected!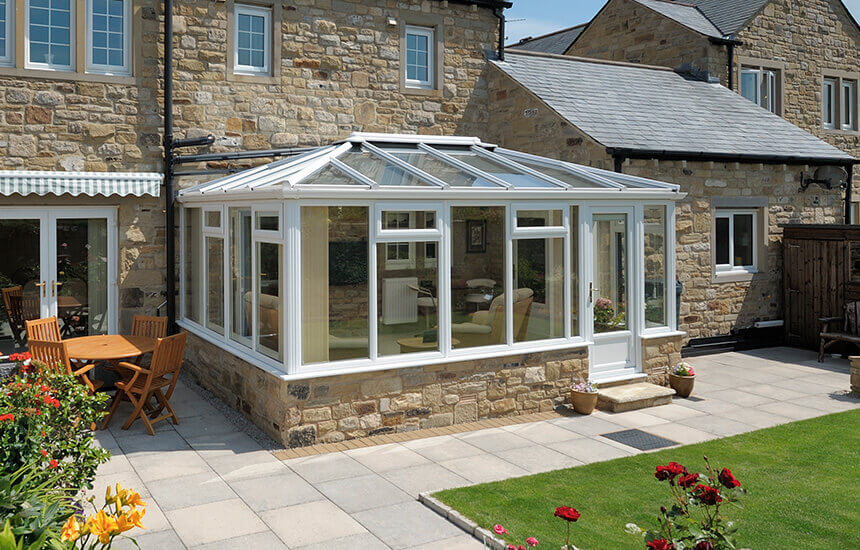 A conservatory brings the house and the garden together
Conservatories are ideal for allowing you to enjoy the beauty of your garden in complete comfort all year round. It's no secret that the British weather can be somewhat unpredictable, and it's not always possible to sit out in our gardens due to the wind and rain. Having a conservatory creates a space that feels open and allows us to enjoy views of the garden in complete comfort no matter the weather.
A conservatory will add value to your home
By adding an extra room to your home, you will increase its desirability to potential buyers. A well-built conservatory from Turkington could increase your home's value by at least 5%. With our wide range of styles and configurations, we are certain that we'll build a conservatory that blends beautifully into the exterior aesthetics of your home maximising the value of your property. View all of the options available in our conservatories brochure.
A new conservatory from Turkington will be Energy efficient
Our high-quality uPVC and aluminium framed conservatories are available in a choice of high-performance energy-efficient glass, solar control glass, or polycarbonate options. You can view our huge variety of options in our conservatories brochure. Energy efficiency can be enhanced further with our Activ 4s Blue Smart glass. This range reflects excessive solar heat away via a unique coating applied to the glass. This proactive conservatory option also has the added benefit of easy clean technology, as standard. Whichever option is chosen, homeowners across Ireland will be able to use their conservatory all year round without worrying about energy efficiency.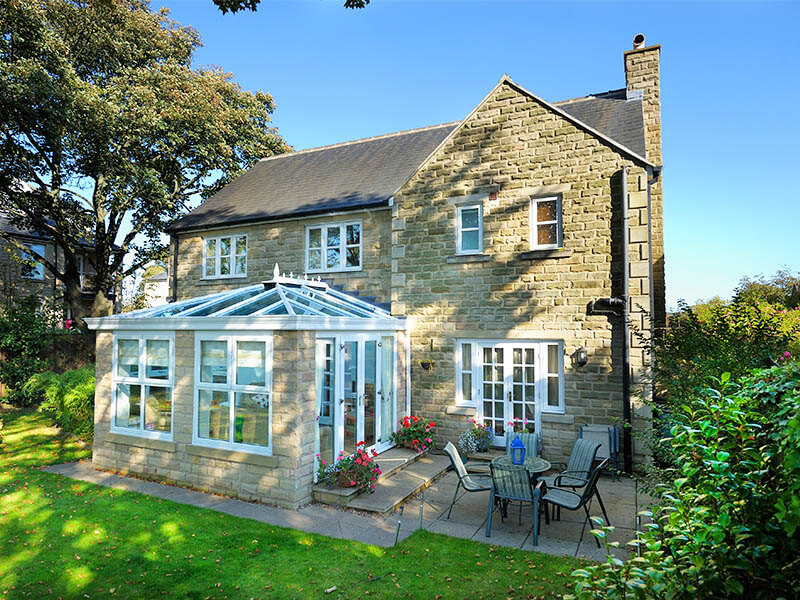 Conservatories don't come with complicated planning permission rules
If you're thinking of adding a conservatory to your home you've probably thought about the building regulations surrounding this type of extension. Building regulations generally apply when it comes to extending your home, however, conservatories are often exempt from most of these regulations. Providing a few rules are followed, building a conservatory is relatively straightforward in terms of adhering to official guidelines.
Here are some points to keep in mind when you're planning your conservatory to make sure it adheres to the planning permission requirements.
– In terms of size, if your conservatory is built at ground level and has a floor area of 30 square metres or less, you do not need to apply for planning permission. The extension will not go against any building regulations providing you stick to this size.
– This one might seem a little obvious, but in order to adhere to building regulations and get your conservatory up without planning permission, your conservatory must be separated from the main house by external high-quality walls, windows, and doors.
– Your conservatory must have an independent heating system with temperature controls that are separate from the main house. Although an integrated central heating system in a conservatory still doesn't require planning permission, it must meet the full regulations on heating efficiency. Some popular heating options to consider for your conservatory include underfloor heating, an isolated mains radiator, or electric heaters.
– It's really important that your conservatory meets energy, electrical, and glazing regulations. The UK government has set out a road map to a new future home standard, so it's vital we're all doing our bit. We pride ourselves on building modern and energy-efficient conservatories using A-rated glazing and frames. If you'd like to talk more to us about the energy efficiency of your conservatory, we'd love to hear from you. 
– It is strongly advised that conservatories must not be built where they could restrict ladder access to windows located in roof or loft conversions. These windows may need to be used as an escape or rescue route if ever there was a fire. Keeping the area beneath these windows clear is the safest option.
– Any opening allowing you to move between the main house and the conservatory will require building regulation approval, even though the conservatory itself is exempt from most regulations. These regulations ensure the new opening is structurally sound and complies with fire safety regulations.
Adding a conservatory is more cost-effective than moving home
If you need more space or another room, adding a conservatory will be far more cost-effective than moving house. Adding a conservatory is far less complicated, less time-consuming, and will ultimately increase the value of your home so that when the time comes and you do decide to move, you will get a great return on investment.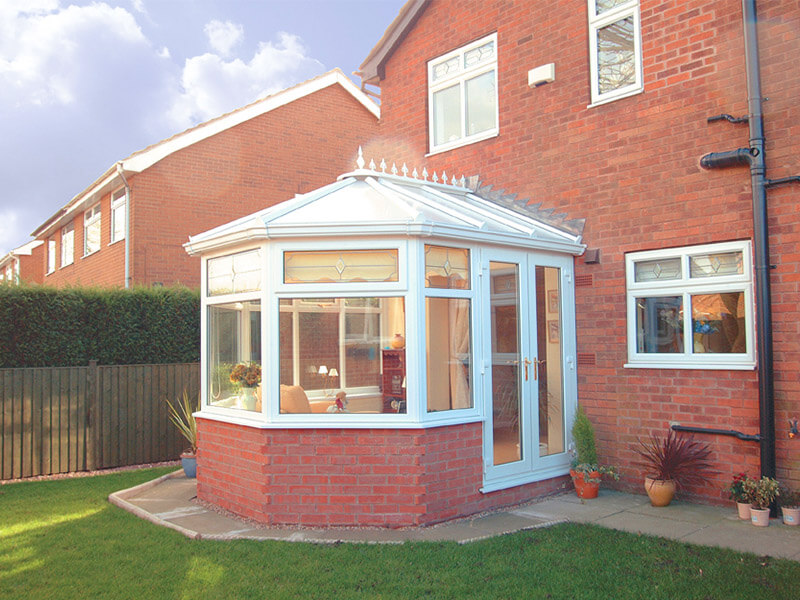 Conservatories are aesthetically pleasing
One really simple benefit of adding a conservatory to your home that it is aesthetically impressive. Our homes are where a lot of us, and our families, spend the majority of our time and they're arguably the biggest purchase a lot of people make in their lifetime. Investing in making your home look and feel better is never a wasted exercise.
A new conservatory will create an interior ambiance
As well as creating a more aesthetically pleasing home from the outside, a new conservatory can create a whole new interior ambiance which is guaranteed to make spending time at home more enjoyable and comfortable. Here are some ways you can furnish your conservatory to create a cosy feel to that extra space:
– How you decide to decorate your conservatory comes down to personal choice, however, light and airy pastel or neutral colours work well as they create an almost seamless transition between your conservatory and the outside world.
– Incorporating some indoor plants also adds some character to your conservatory and creates that continuous indoors-outdoors room feels as they blend in with the garden greenery on the other side of the glass.
– Most people will opt for some form of practical hard floorings, such as laminate or tiles, for their conservatory so adding a rug is a great way to add comfort to your new space. Rugs can elongate conservatories, add character, and become a focal point. A large rug will act as a thermal insulator adding warmth and a sense of homeliness.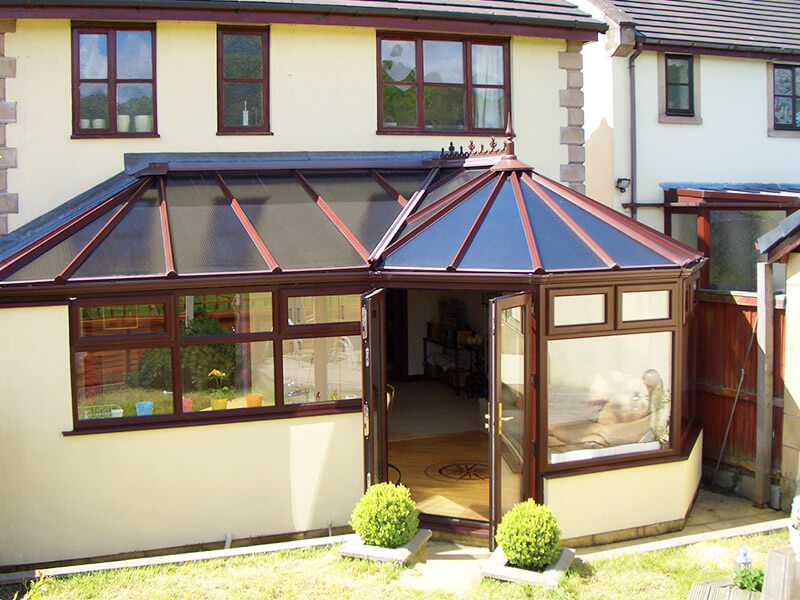 A new conservatory from Turkington is safe and secure
Conservatories, if installed correctly, can be a very secure addition to your home. Keeping your home safe and secure is important to you and us. At Turkington Windows, we only offer the most secure home improvement products so you can be assured your property is protected at all times from any would-be intruders.
All of our uPVC and aluminium conservatories incorporate a full security package as standard. We use market-leading hardware and locking systems to bring you highly secure products with added peace of mind. Our windows use multipoint locking with corner shoot bolt locks combined with SAC bolts for even greater security. On top of this, our doors use cylinder guards and security hinges, multipoint, and shoot bolt locking.
These products are designed to resist break-ins and common attack methods burglars use, such as lock snapping and bumping, to keep your family completely safe.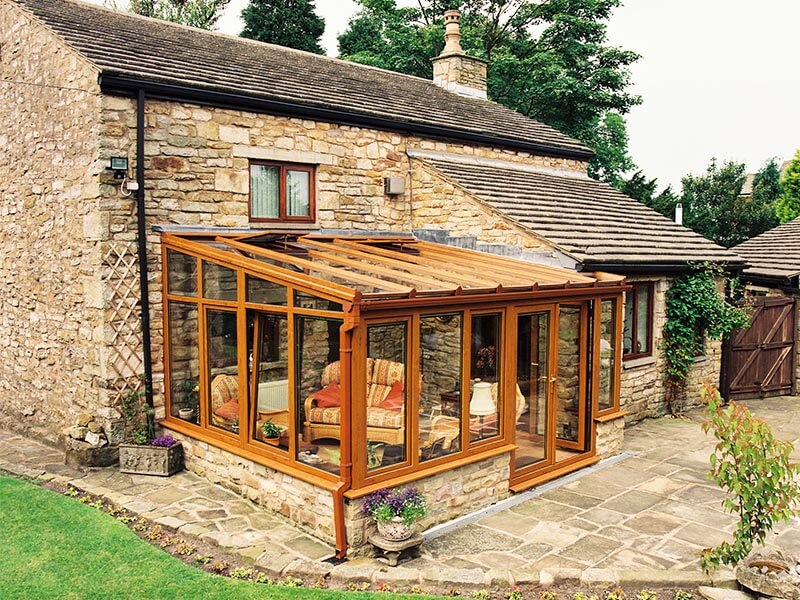 Improve your home with new windows from Turkington
Since our establishment in 1951, Turkington Windows has built a reputation as a leading home improvement installer, supplying to homes across Dublin and Northern Ireland. If you would like to talk to us about a new conservatory, you can get in touch here or get your free, no-obligation quote. Alternatively, you can visit us at your nearest Turkington showroom.