If your home has older windows there's a high chance you are missing out on the multitude of benefits that new windows can provide. New technologies in design mean that modern windows can help improve our quality of life, from saving us money on our energy bills, to keeping us warmer in the winter months.
We've compiled a list of the most attractive benefits homeowners will receive after investing in new windows.
Replacing your windows will increase your homes energy efficiency
Double glazed windows are an ideal energy efficient choice with the added benefit of minimising noise. The sealed gap between the two panes of glass is filled with argon gas. Since argon gas is so viscous, it acts as a fantastic thermal barrier. This added thermal resistance reduces the amount of heat escaping in winter and keeps your home at a more comfortable temperature. Find out more about the energy efficiency of our windows, as well as the option of upgrading to triple glazing.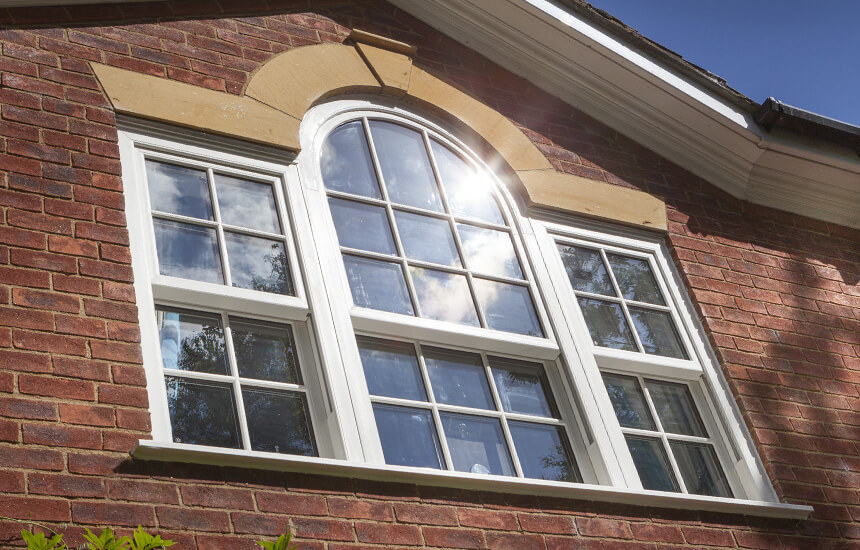 New windows will prevent drafts
Can you feel a cold draft coming in through your windows? One of the most common causes of window drafts is the window seal becoming ineffective. When the seal in a double or triple glazed window fails to seal properly, the argon gas that is between the panels will escape. When this happens your home's energy efficiency will plummet, and you will start to feel a draft. Not only will your heating bills go up as you attempt to keep your family warm, but a broken seal can also cause air to can seep between the panes and create condensation.
Condensation will often lead to mold and mildew growth due to the amount of moisture present. If left in the home, this can cause further damage by spreading into your walls which can potentially cause structural damage over time. Prolonged exposure to high levels of condensation can also reduce lung function and cause, or worsen, chronic health problems such as asthma.
Investing in modern windows from Turkington will ensure your windows are safe from drafts, keeping your family safe and warm whilst saving you money on your heating bills.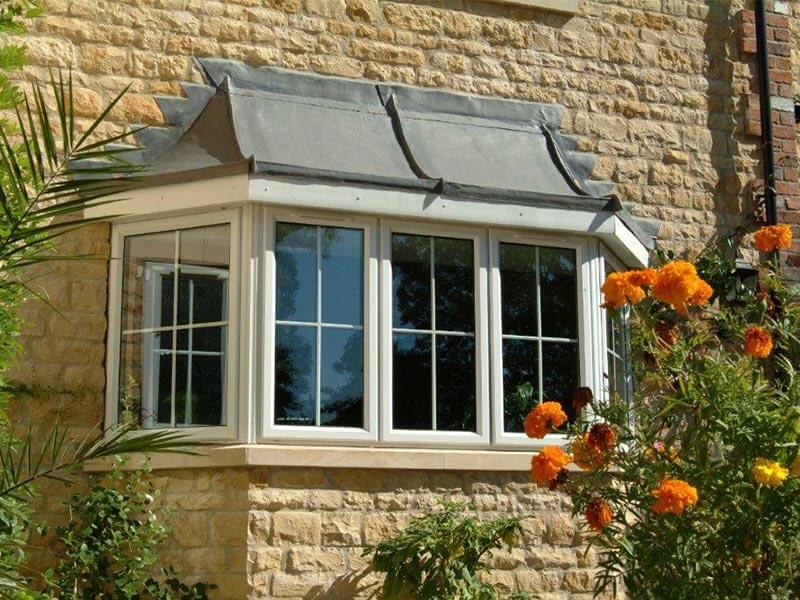 New windows are easier to keep clean
Another benefit of replacing your windows is that you will inevitably have to spend less time cleaning them. A lot of us lead extremely busy lives and the last thing we want to do with our spare time is spend it maintaining our windows! Both uPVC and aluminium window frames require very little upkeep. A simple wipe over with a damp cloth once in a while is more than enough to keep your windows looking as good as the day they were fitted.
Replacing your windows reduces time spent on maintaining them
Traditional timber windows require a lot of maintenance. They need far more upkeep and regular checking over than uPVC or aluminium windows. As timber is a natural material it is prone to moving in different climate conditions. It's not uncommon for timber window frames to shrink, swell, crack or bend over time. The natural make up of timber means that it is also susceptible to rot.
Replacing your old windows with a more modern and innovative solution eliminates the need for regular maintenance. Whether you opt for uPVC or aluminium you can have peace of mind that your windows will largely take care of themselves, leaving you more time to spend on the important stuff.
New windows improve your homes aesthetic
If you're looking to improve your homes curb appeal, then replacing your windows is a guaranteed way to achieve this. Choose from our wide range of window styles, materials, colours and hardware to find the perfect look for you. Both our uPVC and aluminium windows offer a huge variety of choice.
uPVC:
There's no surprise that uPVC has been one of the nation's most popular choices of windows for many years. It's a versatile and reliable material that requires minimal maintenance and available in an array of styles, colours and finishes to match and complement homes from any era.
Our uPVC windows are available in a variety of beautiful colours, ranging from classic shades such as White and Cream through to woodgrain foils which mimic the natural appearance of wood for a low-maintenance alternative to timber. We can also offer dual colour options, creating a different look inside and outside of your home and giving you increased style choice when choosing new windows.
Our uPVC windows come available in a full range of styles choices which include casement, tilt and turn, flush sash windows, French windows and sash windows.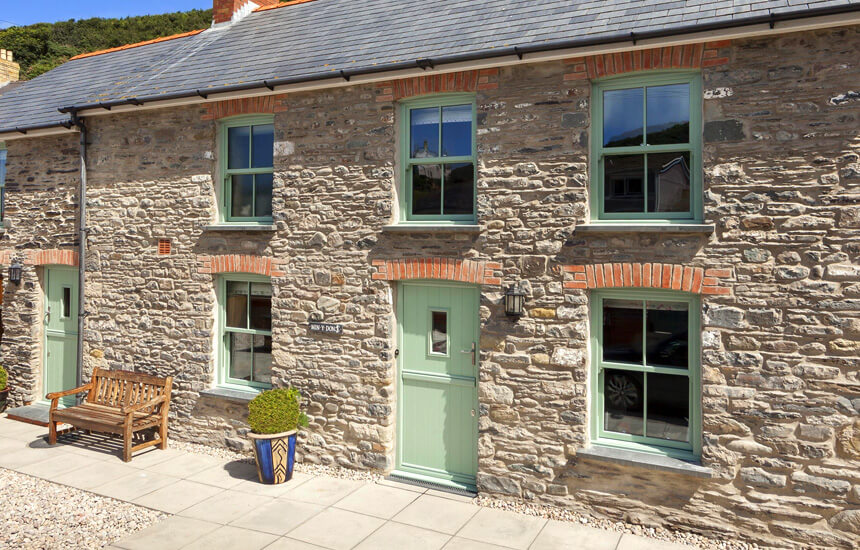 Aluminium:
Our Aluminium windows are sleek and contemporary. If you live in a modern style home and want an alternative to uPVC, Turkington Windows supply and install aluminium windows which give a sleek contemporary appearance that is ideal for newer properties. All of our aluminium frames are available in any RAL colour, so you can keep your aesthetic classic and minimal or push the boundaries and go bold.
The main benefit of our aluminium windows is their strong frames and clean sightlines. Not only does this vastly improve the appearance of the window and the property it's installed in, but the increased glass space also allows more light to enter a room. Our aluminium windows come as casement or tilt and turn and can be suited with the ranges of aluminium doors that Turkington also offers.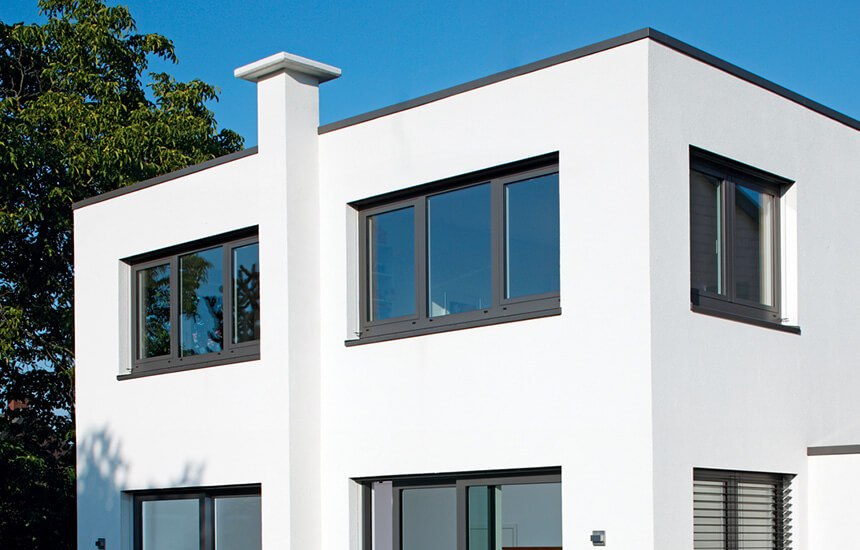 Replacing your windows provides a smoother opening and closing experience
If your home has old windows, you may have noticed that they have become increasingly difficult to open and close. It's important that you don't ignore this problem as a window that isn't closing properly poses a security threat as it makes it easier for criminals to open and enter through. It can also make your home less energy efficient as heat from your home is lost through open gaps.
Investing in modern windows will keep your home safe, secure and energy-efficient. Not only this, you will experience ease of operation every single time you open and close your windows for years to come. Our replacement windows feature high security locking as standard to keep any would-be intruders at bay, and they come with a 10-year guarantee for added peace of mind, although you can expect your window to last much longer than that.
Replacing your windows will increase the value of your home
When investing in your home, it's important to think about the possible returns when you eventually sell and move on. Replacing your windows is an assured way to increase your home's value because they make your home look and feel more attractive. Not only do new windows improve the curb appeal of your home to potential buyers, but new windows also mean better security, efficiency, and noise protection. These are all factors that buyers take into consideration when they're in the market for a new home. Investing in new windows before selling your home could see you make a big return on investment as buyers will pay more for a home with beautiful modern windows.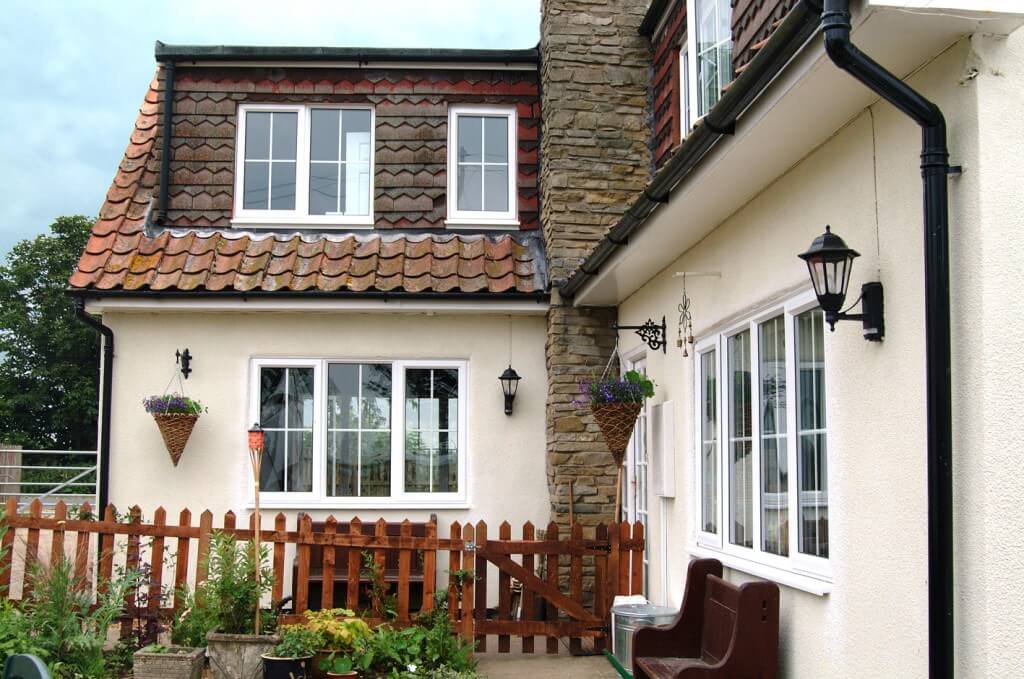 New windows will improve soundproofing
If you live near an airport, by a school, or on a busy street, noise from the outside world can be at a high level in your house which can be really disruptive and unpleasant when you're trying to relax in your home. Replacing your windows with double or triple glazing can greatly reduce the outside noise transmission into your home. In some cases, depending on what glazing they opt for and where they are located, homeowners have benefited from a noise reduction of up to 90% with new windows.
Replacing windows can help protect carpets and furnishings from fading (UV protection)
Ultraviolet, or UV, rays come from the sun and enter through the windows of our homes. Prolonged exposure to UV rays can contribute to your furniture and curtains fading over time. Artwork and photographs hung on your walls are also prone to fading if exposed to UV rays. Double-glazed windows work to reduce the amount of UV light that enters the room and helps to reduce interior fading by to up to 95%. Our Planitherm Total + heat reflective coating provides added protection for your home.
New windows provide your family with better security
At Turkington, we are focused on bringing our customers the best windows and doors on the market. Our 'Turkington Secure' windows are also designed to enhance your home's security by using the best of locks, frames, glass, installation, and design options.
We use high-security multi-point locking on all of our window options. Our windows are bolt fixed, foamed, sealed, and trimmed to Glass and Glazing Federation installation standards. This means that every window is securely installed. You can take a look at our security FAQs here for more information.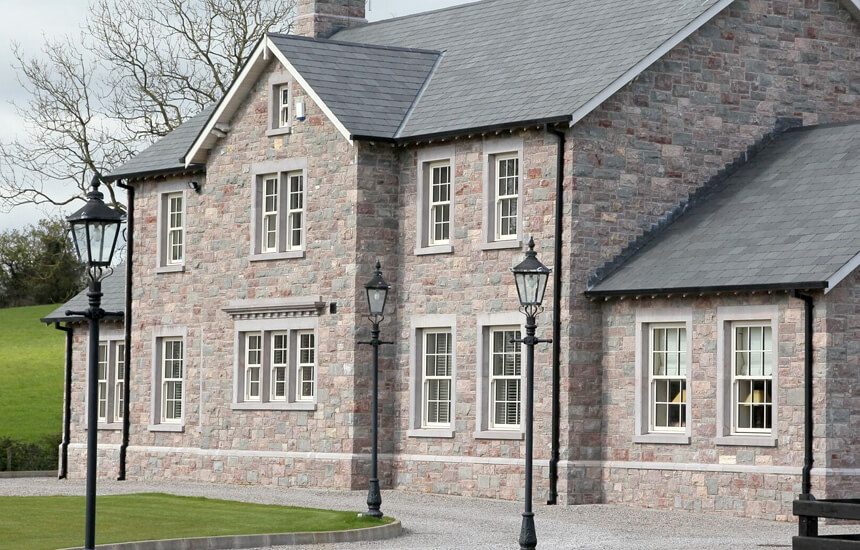 Improve your home with new windows from Turkington
Since our establishment in 1951, Turkington Windows has built a reputation as a leading window installer, supplying to homes across Dublin and Northern Ireland. If you would like to talk to us about replacing your old windows, you can get in touch here or get your free, no-obligation quote. Alternatively, you can visit us at your nearest Turkington showroom.