Whether you are replacing your windows or purchasing new frames altogether, the process is a very important one that poses a lot of questions. There are a multitude of factors to consider, from what materials or style you want to the energy efficiency or security, or even the aesthetics. Here are a range of frequently asked questions, tips and useful links to help you make a decision regarding the best options for you here at Turkington.
What window materials are available at Turkington?
UPVC windows have several plus points and are one of the more popular windows materials available. They are a more budget-friendly option than most other materials and offer a versatile option, available in a multitude of colours, finishes and styles. This variety means that uPVC windows are often a great option for both traditional and modern homes alike.
Aluminium windows are one of the strongest materials available, as well as having sleek designs and impressive thermal efficiency. This is aided by warm edge technology and also helps to reduce condensation. The aluminium windows also have a number of customisation options and high-security features.
Turkington Windows offer Lumi windows, aluminium and a broad range of uPVC options.

What window styles are available at Turkington?
Along with the materials available, there are also a range of styles.
Casement windows are popular due to their versatility, with their 'open out' design allowing them to enhance the appearance of both traditional and modern homes.
Tilt and turn windows are also popular because of their versatile nature, with the opening mechanisms allowing controlled ventilation and easy access for cleaning and maintenance.
Flush sash windows feature a high energy rating and weather performance, as well as a period elegance with the Georgian bar and side or top hinges that are easy to clean and maintain. They provide a flush appearance, meaning their sashes are set level with the outer frame. They appear similar to casement windows, but do not extend outwards in the same way.
Sliding sash windows are another option for homeowners with either traditional or modern properties, with the uPVC material able to provide the authentic aesthetic of a timber frame. The uPVC means that maintenance is kept to a minimum and its robust details mean your sliding sash windows will remain looking elegant whatever the weather conditions.
French windows are one of the most aesthetic options available due to their tall, classical designs which help to allow a large amount of natural light into the home.
At Turkington, the casement and tilt and turn windows are available in both uPVC and aluminium, while the flush sash, sash and French windows are available in uPVC.
What types of glazing are available at Turkington?
There are two main types of glazing to choose from at Turkington – double glazing and triple glazing. View our Glazing Options here.
Double glazing sees two panes of glass fitted with space in between each and helps to retain heat in the cold of winter as well as insulating the home in the heat of summer. The thickness of the glass allows for some noise reduction as well as helping to reduce condensation by compensating against damp and mould.
Triple glazing adds another pane to make three and in turn provides the lowest U-value available, meaning it is the best option for reducing heat loss. The space in between each pane of glass is filled with argon gas, which in turn slows the heat transference through the windows, as the gas is more viscous than just air alone. This is particularly effective for those homes in a colder climate with its heat insulation properties, providing a great return on investment.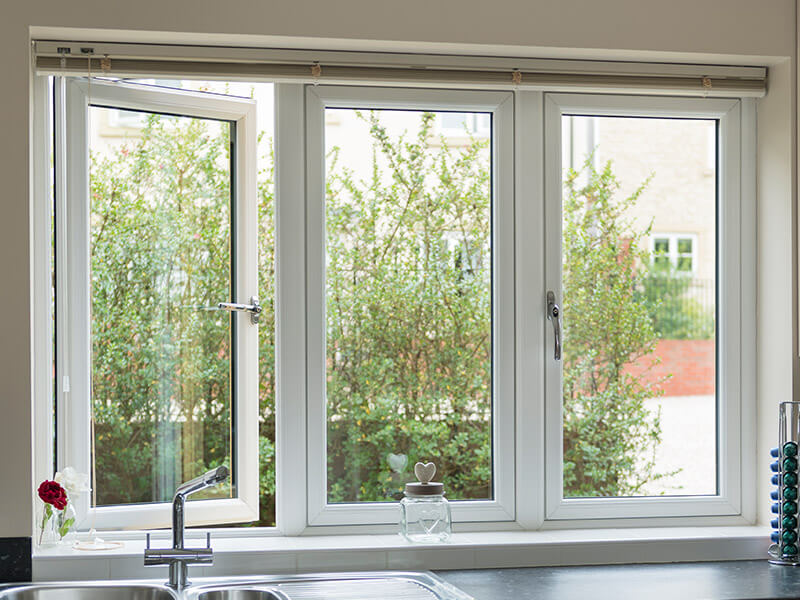 Can new windows improve energy efficiency, sustainability, insulation and weather protection
Cold air sneaking through draughty windows is a big issue for homeowners, often leading to uncomfortable temperatures and increasing heating costs. To reduce this possibility and improve energy efficiency, choosing the right windows to install will allow you to have better control over both bills and comfort.
While a high-quality window can help to prevent the outdoor climate affecting conditions inside, a poorly-insulated window can negatively affect the temperature inside the property and cause discomfort. Protection from the outside elements is an extremely important part of an effective window and is something that should be high on any list of priorities when shopping around.
How can new windows improve the aesthetics of your property?
The outward appearance of your windows is an important factor when purchasing, not only for homeowners who will have to look at them on a daily basis but also to add to the kerb appeal of the property. UPVC windows are a great option with their large range of impressive visual appearances and ability to look effective in both traditional and modern homes, while the strong nature of aluminium allows slim sightlines and in turn a greater amount of glass to allow more natural light in.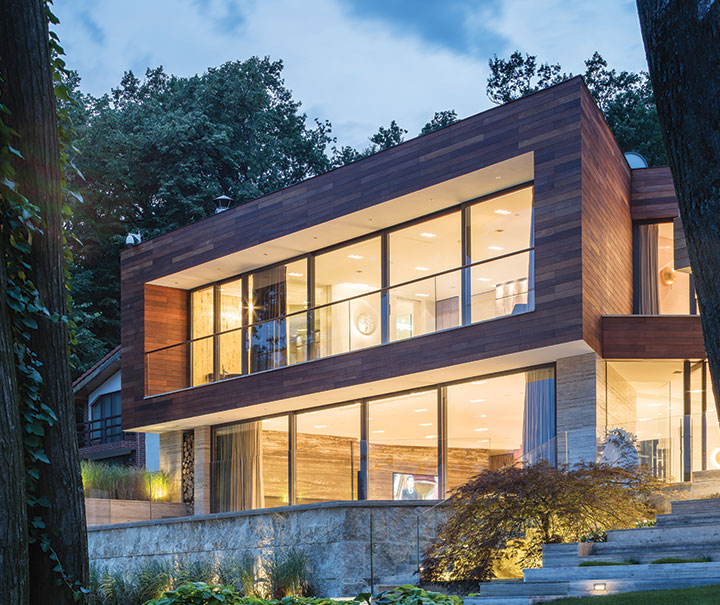 Would I need planning permission and/or Building Regulations to install windows?
In some cases, planning permission will be needed for windows. These such instances are typically related to the style and size of the new windows, the area of the house in which they are being installed, and the house itself. In order to obtain planning permission, contact with the local planning authority will need to be made through the local council or applications can be made online.
Listed buildings will also need planning permission in order for work to be carried out, be it internal or external. Bay windows are a style that may require planning permission to be able to be installed. Adding a new bay window at the front of the house will require planning permission but if you are replacing an existing bay window with a similar size and style, then planning permission will usually not be needed. As an experienced installer with a host of local knowledge, we will take care of any planning permission and/or Building Regulation-related concerns for you.
Can you install windows yourself or should you hire a professional installer?
The installation of windows is always likely to be a job for professionals and not something done as a DIY job. Even the smallest mistake may well cause issues with the overall energy efficiency, for example: if there is a gap that leads to cold air coming in and warmth escaping. Naturally, professional installers are going to have the correct tools for the job, some of which are likely to be more niche than those at your disposal, as well as access to quality materials.
Trusted installers have a large amount of experience to turn to and will be on hand to offer warranty and protection – at Turkington we offer up to ten years' worth of warranty along with dedicated post-installation support.
What are some advantages to replacing your windows?
If you are replacing windows in your home, be it because they are letting draughts and costing you extra money or you fancy something a bit different, there are many benefits to take into account. Replacing your windows can easily increase the energy efficiency of your home and save yourself money on heating bills as well as preventing those aforementioned draughts. Replacing your old windows with a modern variant will help alleviate any initial need for any extended maintenance.
Are Turkington windows secure?
Making sure that your windows are safe and secure is an important part of the purchasing process. The windows at Turkington have extensive multi-point locking and security features including shoot-bolts and integral hinge protection. This gives them a robust strength to help keep everything secure.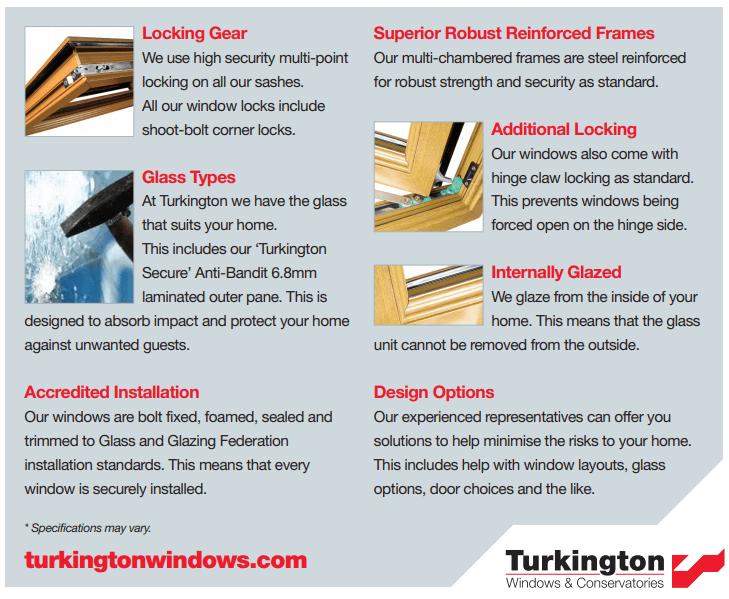 Are new windows a good investment?
New windows are an incredibly beneficial and important home improvement. As previously mentioned, ensuring that your windows are as energy efficient as possible will help you to save money on your bills – especially if you are replacing an older frame that may have cracks or broken seals. Also, as stated before, improving the aesthetics of your windows can enhance kerb appeal which can in turn help to increase the value of your home down the line.
Invest in your windows at Turkington
Surveying, deposit guarantees, installation and aftercare are just some of the benefits that cover both our customers and us as a result of our Glass and Glazing Federation membership. Our accreditations and memberships ensure that the work we carry out is aligned with the best industry standards. All products have been certified by independent parties so you can be sure that what you see is what you get. Contact us today or come and have a look at what we have to offer at our showrooms in Lisburn and Portadown