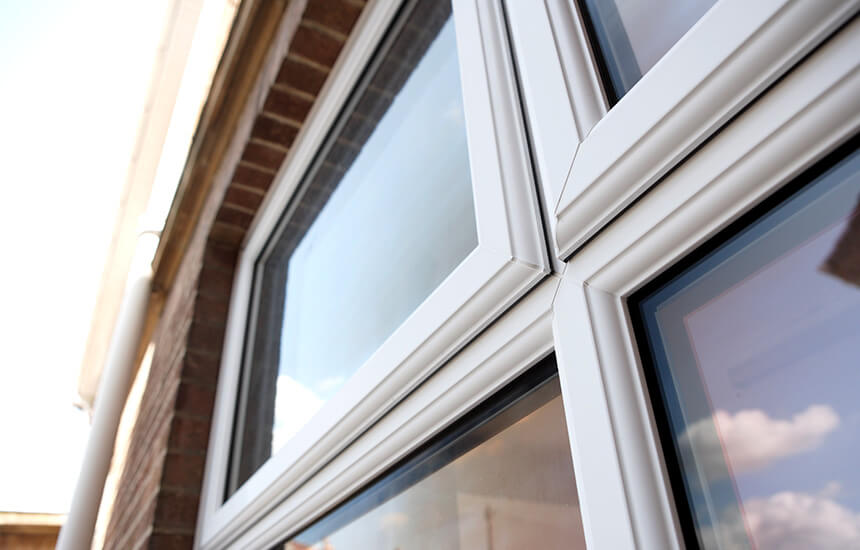 Like many home-improvement projects, double glazing isn't cheap. So, having it designed and installed by a company you can trust is important and that's before you've factored in the budget for potential hiccups. It pays to choose a reliable company to do the work.
When it comes to buying double glazing, there are a few different options to choose from: a well-known national company; a smaller local double glazing company, or an independent builder or joiner (white van man).
Whether you need double glazed windows or doors, the larger companies tend to have a wide range of options to choose from including PVC, Flush sash, seamless and aluminium windows. For doors, they can offer uPVC, composite, aluminium sliders, French and bi-folding doors as well as PVC patio doors. Some independent local companies might have this selection, but this certainly isn't always the case.
Top tips for choosing a double glazing company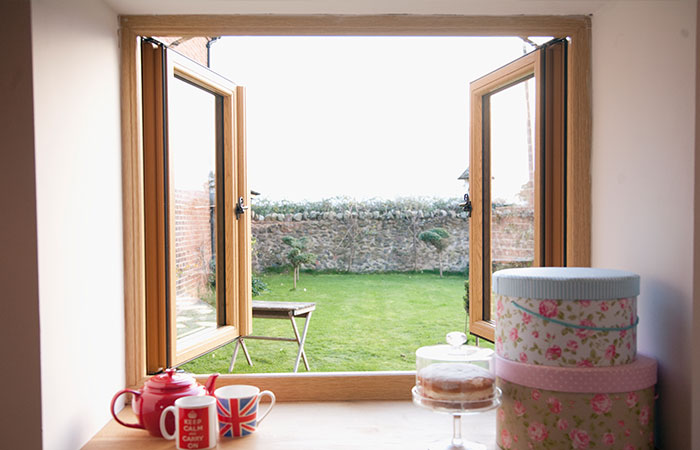 In a recent report, Which? were surprised to discover that a quarter of people in their survey only asked one company for a quote before signing on the dotted line. Whether you're using a national company or a local trader, it is often a good idea to get at least one or two comparable quotes. This is to ensure that you are getting value for money (not the cheapest), that the actual windows and doors are the right ones for you and that the installer is reputable, competent, insured and will be around long enough to actually cover the guarantee.
Which? also recommend that you have a good idea of what you want before you get prices. That way you'll be better informed and more in control. Before or after getting the quote it is really vital that you visit the company's showroom to see the products and ask informed questions. With the advent of the internet, it is now much easier to do some background research on the company. Ideally, look for one that's been around for 10 or more years and hasn't ever liquidised – you can check this on at the website for Companies House. Also, a reputable company is always happy to show previous work and customer feedback.
Finally, the more professional and competent a company is, then the more accreditation it will hold. It is best to check for at least the basics. These will include GGF (Glass and Glazing Federation) membership, proper insurances, Trading Standards Approved, Investors in People and Responsible Environmental Policies.
Problems you can face in purchasing double glazing
According to Which? problems people faced included:
The company was slow in giving any paperwork about the purchase (e.g. quote, contract, guarantee)
The company was slow in giving any paperwork on the product (e.g. product details)
The company didn't explain things very clearly when I bought the double glazing
Customers did not feel that the company sold me the best double glazing for my home
Customers felt rushed to make a decision
The company didn't give any or enough product information on the home visit
People had an issue with the delivery of their double glazing. The most common problem was being supplied with the wrong/substitute parts
The installation took longer than planned
The windows didn't fit as well as they should – badly surveyed or made
The installers caused damage to my home's fixtures or fittings
Work started later than planned
Panes/parts were positioned incorrectly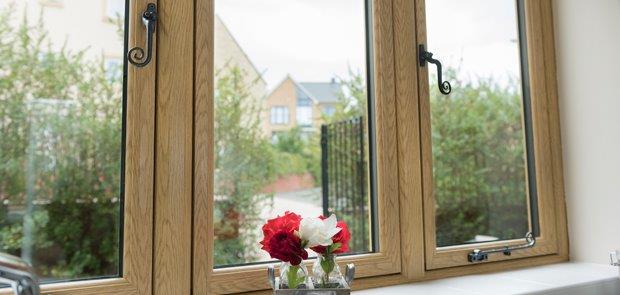 Tips for Purchasing:
Tip: Before you start getting quotes for double glazing, having a good idea of what you want and your requirements means that you'll be better informed and more in control with a salesman. It'll also mean that the quotation can be much more tailored to your specific needs, so you have a true idea of what you'll need to pay.
Tip: Showrooms, Trade shows or consumer home exhibitions are a good place to start. You'll be able to see a wide range of double glazed windows and doors in one place.
Tip: Take a look at the homes in your area. What kind of windows do similar properties to yours have? Is there a type that's common in your road? You don't want your home to stick out like a sore thumb. Remember that at some point you may sell your home, so make sure the style you choose won't put potential buyers off.
Tip: It's a good idea to also discuss the technological benefits of different systems when visiting a showroom so that you can get a feel for how knowledgeable and professional the company seems.
Tip: Think about warranties. Some double glazing companies offer lifetime guarantees, other 10 years. Check what the warranty covers and make sure the hardware is included – this is often only covered for one or five years.
Tip: Whether it's the buying, delivery or installation stage of your process, if you have concerns or questions, speak to the company sooner rather than later. Most things can be solved easily with time and consideration
Tip: Make sure you understand what you're being sold, that you get clear and detailed information and that you don't feel under pressure to make a purchase quickly.
We serve all of Northern Ireland with their home improvement need including double glazing in Derry. So contact us for your next home improvement project.