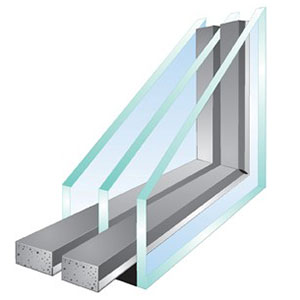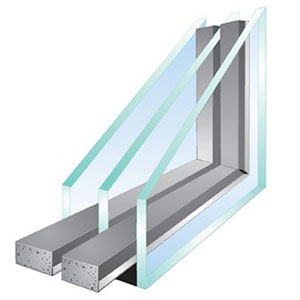 Whether you want brand new home improvements with maximised energy efficiency, or you want to replace existing sealed units with a cost effective alternative, triple glazing is the ideal solution.
An extra layer of performance
Triple glazing does what is says on the tin. It adds another layer of glazing. This equates to an added layer of noise insulation, thermal performance and pleasing aesthetics – if double glazing can half noise and reduce heating bills, we'll leave it you to work out the positive effects of an added layer!
Re-glazing and replacement units
Triple glazing is the perfect way to update dated and ineffective single or double glazed units. Double glazing fitted before 2002 offers far fewer benefits and can increase the risk of misting, condensation or heat loss.
Replacing old glazing with our triple glazing can bring your windows into the present day – they are advanced enough to combat fluctuations in temperature and maintain a consistent temperature inside your home. They are also far more durable – gone are the days of needing to maintain your glazing every few years or so, as triple glazing lasts for decades.
Enhance your home in Northern Ireland
Whether you want to install brand new windows, enhance your conservatory or doors, or replace existing glazing, Turkington are based in County Armagh and therefore ideally located to offer triple glazing across Northern Ireland.
All of our windows can incorporate low- E triple glazing and we offer an efficient re-glazing service. Whichever option you choose, all of our units are BSi and Kitemark approved. In other words, that means that our installations and products conform to strict standards and can improve the interior and exterior of your property, wherever you reside in the region.