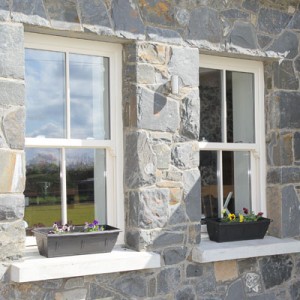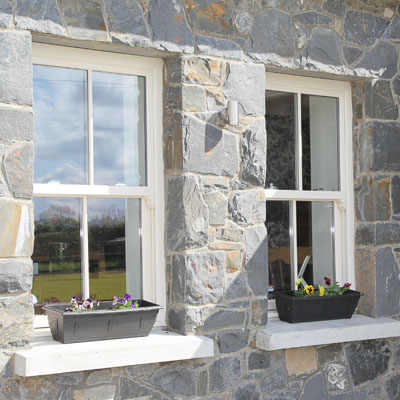 What type of glazing is best for your home-double or triple? What's the difference between the two and how they can help improve your home's energy efficiency? Here at Turkington Windows & Conservatories, we offer both types so there's never been a better time to upgrade your windows.
Double vs triple glazing
Double glazing consists of two panes of glass in a 28mm sealed unit. The cavity in between is often filled with argon gas as an extra barrier against your home and the cold, and sealed with our warm edge spacer bar. Turkington triple glazing is three panes of 4mm float glass in a 36mm- 40mm unit. This deeper unit acts as an improved barrier against cold entering your home.
How much money can I save?
According to the Energy Saving Trust, A rated double glazing can save a detached home up to £90 a year on heating bills. Turkington's high quality double glazing should last you at least 20 years. This means that if you want to increase your home's warmth and energy efficiency, double glazing is a great choice. Our double glazing is A rated as standard and using warm edge technology, has high levels of heat retention. This modern double glazing makes it harder for the cold to get in, and keeps your home more cosy.
What's so good about triple glazing?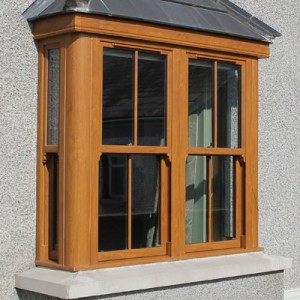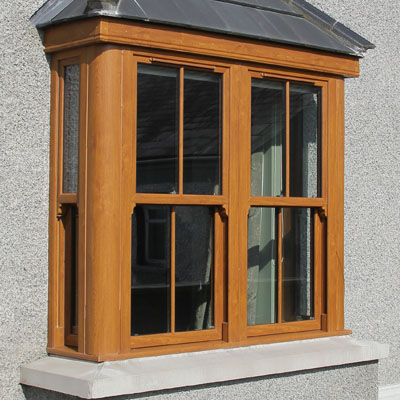 Triple glazing offers the next step in thermal insulation for your home. If you live near the coast and suffer frequent storms, Turkington's triple glazing, superior frames and fitting will help draught and weatherproof your home. Our secure shoot-bolt multi-point locking also reduces unwanted sound so is perfect for main roads and busy areas.
It does cost slightly more than double glazing but the extra insulation benefits you get from this makes it a worthwhile investment. With the right combination of glass and frame, our triple glazing can reach A++ levels of heat retention. The extra layer of glass also provides an extra layer of protection against intruders and break-ins, and helps eliminate those cold spots around your house.
Help the world as well as your own home
Improving your glazing is also great for the environment as well as your home. By having a warmer home all year round, you won't need to use your heating as often. This will reduce your home's carbon footprint and make your home more environmentally friendly. We also re-cycle your old frames.
Choose the idea glazing for your home
Both glazing choices provide superb protection against the elements for your home; especially when compared to draughty single glazing. Across Northern Ireland and the Dublin area, we have the perfect glazing for your home in both uPVC and Aluminium. Watch our video below to find out more about our double and triple glazing and get in touch if you want any more information.