Your front door is one of the first features guests will see when they approach your home. When looking to upgrade your front door, it's normal that you have several questions about your home improvement project. We've compiled a list of the most frequently asked questions we receive about entrance doors, to make your decision a little easier.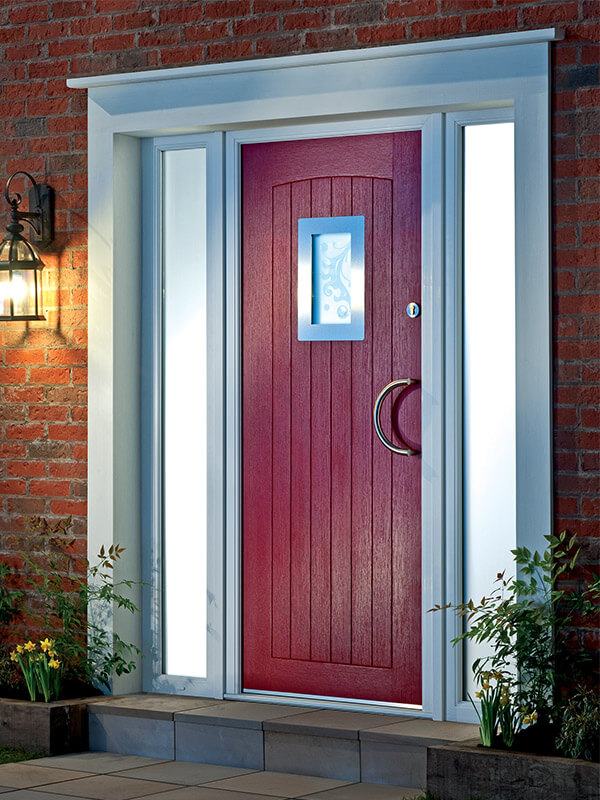 How do I know when to replace my doors?
Luckily with front doors, you're usually able to see visible signs that you need to replace them. In some cases, it may be a gradual decrease in the condition or properties of your front door and sometimes it may be a sudden change.
Personal taste
If you don't like your front door, upgrade it! Your front door helps speak for you, show off your personality by replacing your front door with something that suits you.
Efficiency damage
Have you noticed your energy bills have increased? This could be a sign that you need to replace your front door. Old and damaged doors are not effective at insulating your home and can allow warmth to escape. By simply replacing your front door you'll see a noticeable difference in the temperature of your home and a reduction in your energy bills.
Physical damage
Dents and holes are serious signs that you need to replace your front door. Structural damage like this will make your door weak, leaving it vulnerable to attack from intruders. Whenever you clean your door, you should do a thorough check of the structure to highlight any damages. As soon as you spot them you need to book in to have your door replaced.
Rust and rot are two bad signs of damage within you front door. As soon as the structure of your door has begun deteriorating, your home will be insufficiently secure. Rust and rot are caused by moisture getting into the door, this will prevent your home from being weatherproof and will make it more susceptible to insect attacks.
As older doors have been exposed to prolonged periods of sunlight and damp, they can often drop or become warped causing them to poorly fit the frame. If you can see any gaps or cracks around the edge of the door it's an indicator that the door is no longer performing correctly. Unwanted gaps can let insects and rodents into your home, allow water to leak in, leak warmth out of your home and even leave your home vulnerable to intruders.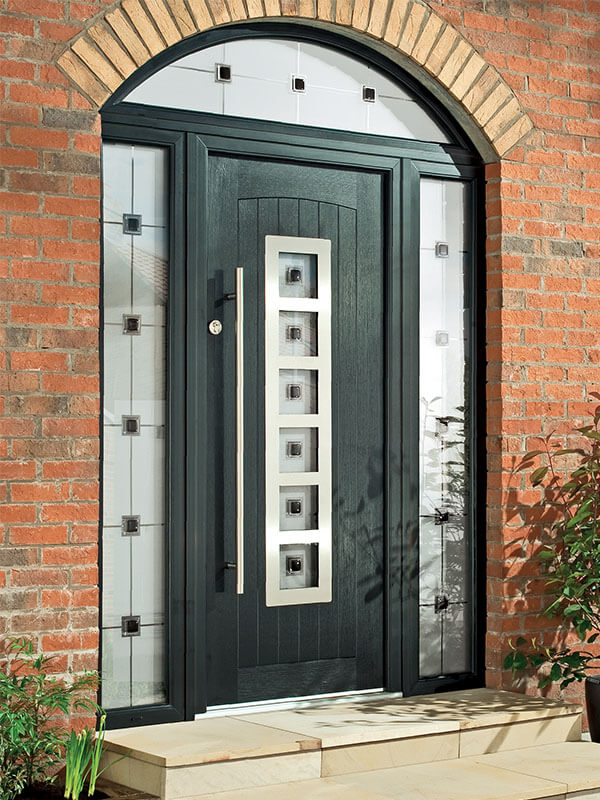 What material should I choose for my door?
Both composite and uPVC doors provide a huge range of benefits, deciding between the two is a personal choice that depends on your taste and needs.
Composite front doors
Created using a variety of materials to create high-quality enhanced home improvement products.  A composite front door is an extremely durable and secure choice. One of the main features of a composite door is the foam core enclosed by a Glass Reinforced Plastic skin. This unique manufacturing process creates a door that is resistant to warping cracking, fading and peeling. Whilst remaining virtually zero maintenance.
Available in both contemporary and traditional styles to suit properties of all ages and styles. You're able to completely customise the glazing and additional hardware as well as choosing from a huge range of colours.
uPVC front doors
A uPVC front door is a fantastic low maintenance and a reasonably priced option for any home. Although uPVC is still considered a more modern material it can be designed incorporating more traditional features and hardware to better suit a more classic home.
All our uPVC front doors are manufactured using market-leading systems and are available in a range of different styles. You're able to add aesthetic extras such as glazing and sidelights. All glazing added to our uPVC doors can be customised to your needs, including privacy glass, leaded and decorative glass.
Will my replacement door be energy efficient?
A composite front door is very energy efficient; its foam core provides an excellent level of thermal efficiency. uPVC doors are constructed to be thermally efficient and they're able to regulate the temperature of your home all year round. When opting for additional glazing you're not compromising on energy efficiency, using low e-glass and double glazing as standard, at Turkington's we also offer triple glazing.
Will my replacement door be secure?
Approximately 70% of intruders gain access to a property through a door (including entrance doors). An old front door will not be providing you with enough protection from intruders, especially if it's damaged in any way.
Here at Turkington's, we provide a full security package with each of our doors to ensure your home is well protected. All our systems are PAS24 approved, ensuring maximum security to your home and family. Our packages include anti-drill, anti-pick and anti-snap cylinder lock barrels all as standard, providing peace of mind to all our customers. We fit each of our uPVC entrance doors with cylinder guards, Yale Lockmaster multipoint and shootbolt locking.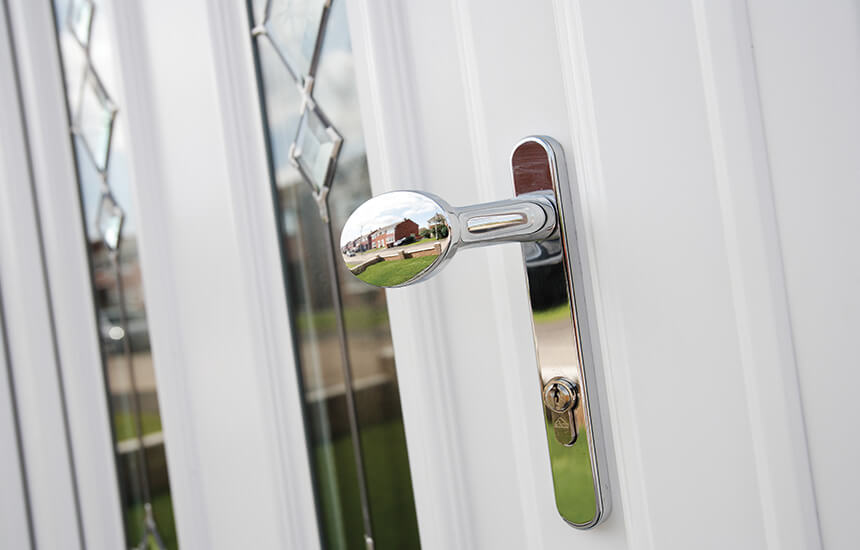 What colour options can I choose for my new door?
Composite and uPVC doors can be designed in a huge range of colours, go bold with Traffic yellow or keep it subtle with Chartwell green. Our Apeer composite doors come in any RAL colour giving you endless possibilities. Just as versatile uPVC doors are available in a broad range of RAL colours and you can even opt for a wood effect colour.
Is a new door a good investment?
Replacing your front door is one of the best improvements you can do to your home. Not only will a new front door save you money on your energy bills, but it also protects your home from intruders and can even add value to your property. The colour, style and material can affect the possible value but a recently replaced front door is often considered a main selling feature. If you're curious about the amount of value you could add to your home by replacing your front door, speak to your local estate agent.
Replace your front door with Turkington
At Turkington's, we strive to offer high-quality service to our customers in Northern Ireland. If you'd like to talk to us about a uPVC or composite replacement front door, you can get in touch with us online or receive a free, no-obligation quote. You can always visit your nearest Turkington showroom, to speak with our team in person.