UPVC fascias, soffits and guttering in Lisburn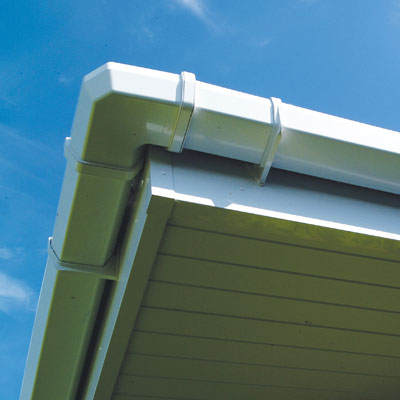 Roofline products, generally made up of fascias, soffits and guttering, form a vital part of the structure of your Lisburn home. They help to protect against the elements and prevent damage to the exterior and interior or a building. At Turkington, we provide high-quality uPVC products and our roofline offerings will be sure to keep your house protected.
While often being more of an understated part of a property, fascias and soffits are a significantly important facet. Not only do they provide support and protection to a home, but they can even improve the exterior appearance.
Our uPVC fascias and soffits are low maintenance because of the material that they are made from. Despite not needing a considerable amount of upkeep, it is still a good idea to ensure that each component is performing optimally. Factors such as mould and mildew can become a problem if your roofline products are insufficient. Also, if there is not enough ventilation then wooden beams can be prone to rotting.
Why are fascias important for properties in Lisburn?
Fascias help to provide a solid base for guttering to be fitted and also allow the bottom row of roof tiles to be held firmly in place. One of the main benefits of fascias is that they can help to prevent significant damage to your home. They stop the exposed ends of the rafters from absorbing water, which can of course in turn lead to damp and rotting.