Market-leading doors for the trade in Northern Ireland
At Turkington, we supply a wide range of uPVC, aluminium and composite doors to the trade in Northern Ireland and beyond. Our wide range of high quality doors include bifold doors, lift & slide doors, patio doors and French doors. As the leading supplier of doors, we believe in offering quality home improvement products at a fair price. With years of experience in the industry, our team of experts have the knowledge and expertise to transform any type of property in Northern Ireland.
Quality trade doors from Turkington
At Turkington, we're proud to supply both trade customers and the public. Crafted with precision, our doors are completely custom-made to your exact requirements, ensuring a perfect fit. Our team are dedicated to delivering bespoke doors that improve the aesthetics, functionality, and performance of any kind of property. Available in a range of customisation options including a variety of colours and hardware options, the design options are almost limitless. You can also relax knowing that your property will be more thermally efficient as double glazing comes as standard or you can also upgrade to triple glazing.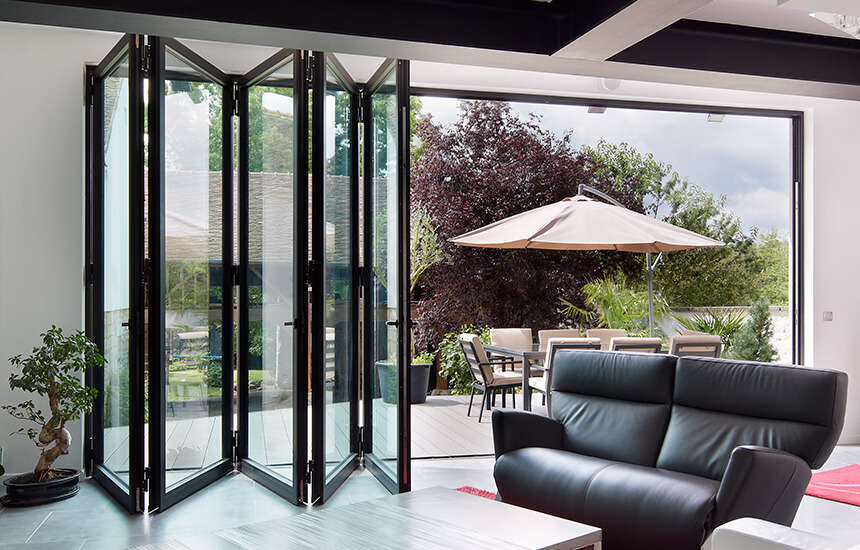 Quick lead times to boost your business
We take great pride in offering our trade customers fast lead times. As well as supplying to the trade we also supply to the public, so if you're a homeowner who is happy to install yourself or an installer or builder, we offer our broad product range at competitive prices at supply-only prices. All of our doors supplied by Turkington have undergone extensive testing to ensure that they meet all the industry regulations. When you choose Turkington as your dedicated door supplier, you can rest assured that you will get professional service and outstanding products with every order.
Why use Turkington Windows?
For over 40 years, we have been providing top quality home improvement products to households and businesses in Northern Ireland and the surrounding areas including Belfast, Dublin, Lisburn & Portadown. Committed to delivering excellence, we are one of the largest and most reliable suppliers. Customer satisfaction is of top priority and we strive to exceed your expectations. For more information on how we can help you then contact our expert team today for more information.