A stunning option for heritage properties in Belfast
At Turkington, we install highly secure and energy-efficient uPVC sash windows for properties throughout Belfast. Sash windows made from uPVC have emerged as a successful alternative to timber equivalents. While timber windows have excellent thermal properties and lifespan, they can take a lot of work to maintain. Given that traditional sash windows were manufactured using timber, the introduction of uPVC sash windows has given homeowners another viable option.
Benefits of uPVC windows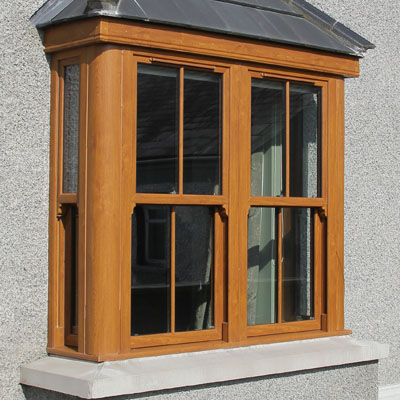 Maintenance – One of the biggest benefits of installing uPVC sash windows, especially when compared to timber windows, is the level of maintenance required. With uPVC windows in general, there is only a small amount of maintenance needed to be carried out in order for the frames to be kept looking fresh.
Aesthetics and customisation – Our uPVC sash windows present a wide range of customisation options. There is a number of colours to select from, including Chartwell Green, Dark Oak and Anthracite Grey. The traditional look that they provide means that they are able to seamlessly fit with heritage properties. Not only traditional homes, but they can also look fantastic in contemporary houses too.
Security and energy efficiency – We offer a full security package as standard with our uPVC sash windows. This utilises all of the available and latest locking technology to ensure that your windows are safe and secure. The windows are also durable and weather-resistant. In terms of energy efficiency, the sash windows that we install are A-rated and use low emissivity (low-E) glass as standard.