Just a few short years ago, the vast majority of us weren't worrying too much about our energy bills. True, they were never very welcome but at least they were reasonably manageable.
That was until fuel bills started to soar and almost overnight we were wondering how we would cope with the basic costs of heating and lighting. Thousands of people have been pushed into fuel poverty because of the increases, and there seems to be no end to the crisis.
Across Northern Ireland, the average energy bill for gas and electricity is around £2,500 and rising. Additionally, many households across the country use heating oil, which according to figures has trebled over the last 18 months to an annual cost of around £1,300.
So there isn't a lot of good news around now. That said, there is still a lot we can do to bring down our bills, not least by looking for energy savings via home improvements.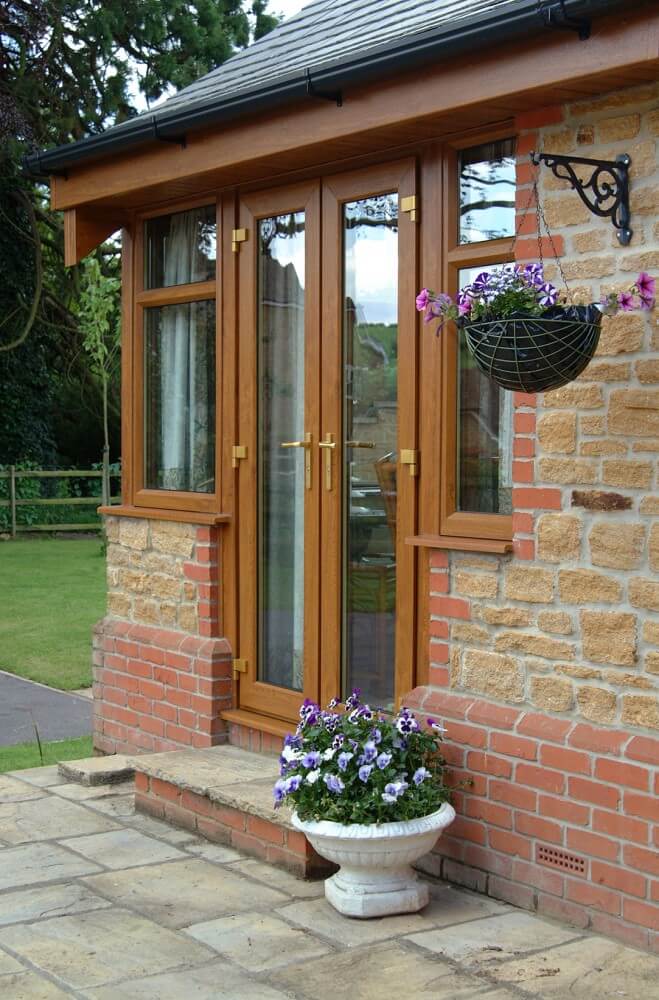 How can I make my doors more energy efficient?
Let's look at exterior doors. Energy experts think that as much as 15 per cent of heat is lost through doors, especially if it's an older type of door that has poor insulation and weatherstripping. Even the letterbox and keyhole can allow warmth to escape if they aren't adequately draught-proofed.
One option is to replace that older entry door with a modern energy-efficient door. Turkington Windows stocks a range of new doors guaranteed to retain heat and lower your bills.
Energy-efficient uPVC doors
UPVC is low maintenance and cost-effective. Our uPVC entrance doors come double glazed as standard, achieving an A rating while utilising Low-E glass to better lock in heat and effectively seal your home off from the cold. Plus, uPVC has natural weather-resistant qualities and is very easy to maintain.
Strong and durable composite doors
Composite doors are made up of multiple materials and are purposely designed to be energy efficient. Choose from either polyurethane foam insulation or solid timber core door options – both finished in an attractive and weatherproof GRP (glass-reinforced plastic) outer skin that can be styled in all kinds of vibrant and wood-effect finishes. Composite doors are available with several glass options, including modern double glazing, triple glazing, and low-emissivity glass panels to further give heat a tough time escaping.
Sleek and stylish aluminium doors
Aluminium as a door material is a popular choice for entrances at the back of the home. Its strength means it is suited for use in bi-fold, sliding patio, and lift & slide designs. Aluminium doors can withstand a large amount of glazing, which when combined with the thermal break technology found in the frame, allows modern homeowners to enjoy A-rated energy efficiency and impeccably low U-values. The back of your home can be just as energy efficient and insulating as the front.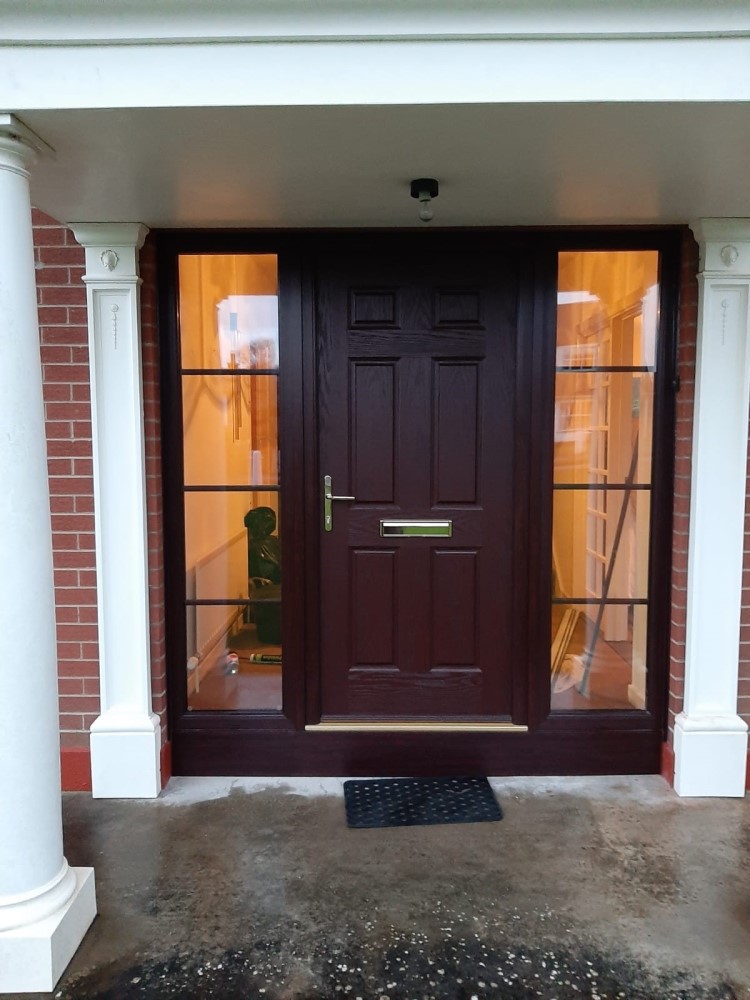 Save energy – and money! – with a new energy-efficient door from Turkington
Whatever door you choose, you will undoubtedly improve energy efficiency and save money. Plus, you're doing your bit for the environment  – and what's not to like about all that?
If you'd like to discuss how we at Turkington can improve your entrance's heat retention abilities, contact us today for a free quote