Turkington Windows have three well laid-out double glazing showrooms you can visit. We are based in Lisburn – for the greater Belfast area – Portadown and Dublin.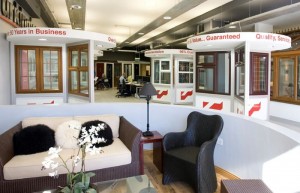 Our showrooms let you see and explore a range of options for PVC windows, doors and composite doors. We also have our aluminium ranges on display in Lisburn and Portadown where you can try out bi-folding doors, Lift and Slide door as well as Aluminium windows. In addition, you can try the new Lumi seamless glazing for a more contemporary feel.
Both our Lisburn and Portadown showrooms have a variety of conservatories, Sunrooms and Garden Rooms available. This is the best way to really appreciate the mechanics and ambience of these different rooms and therefore find the best design for you and your home.
Visit our showrooms to get up close to our quality products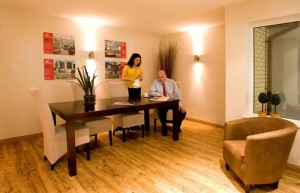 After your visit to our double glazing showroom and seeing the quality of windows, doors and glazed extensions, it will soon become clear why we are often considered one of Ireland's leading home improvement companies set to go above and beyond to help you in any way we can.
Whether it's a window, door or glazed conservatory, you will first get a proper feel for the products and get a chance to consider which ones are right for you before making that all important decision. Visiting our double glazing showroom means you can try our products before you buy and check that they will fit your unique configurations.
As we are based in Portadown, Lisburn and Dublin we are able to fit in Northern Ireland, Monaghan, Louth, Donegal, Dublin, Meath, Kildare, Wicklow and further afield.
Expert home improvement advice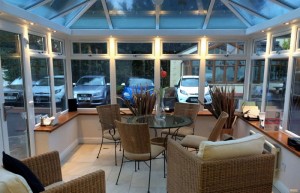 You can always rely on Turkington Windows for impartial home improvement advice and to get that all important information for your next home improvement project. Our double glazing showrooms are the perfect place to come for some inspiration if you're thinking of improving your home. With our full range of windows, doors, conservatories and orangeries on display, you can browse our products in a range of sample installations and examine their quality up close, and in person.
Turkington Windows
As a family-owned business with traditional values of honesty, integrity and quality at its heart, we at Turkington Windows pride ourselves on our cutting-edge products and services. Our team of home improvement experts are on hand at our double glazing showroom to answer any questions you may have and to provide advice.
We recommend that you make an appointment to ensure we have a designer available to discuss your requirements.