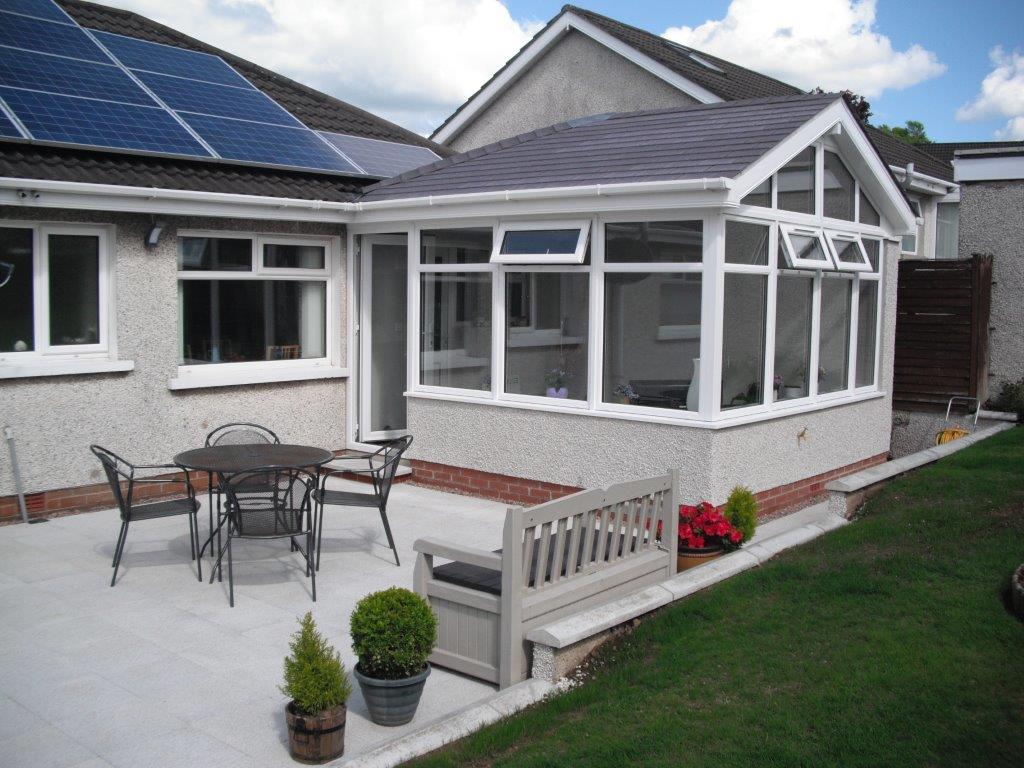 Finally getting on the property ladder is one of life's big milestones, and well done if you have got there! As you settle into your new home, you may start to think that a conservatory is something you would love to have added onto your home at some point in the future.
Conservatories are such a great investment for your home and it's something I have seen many family members and friends take the leap to have added onto their homes through the years.
We have a great company, right here in Northern Ireland and Dublin called Turkington Windows and Conservatories, so I thought I would put together a few reasons why investing in a conservatory, sunroom or Turkington Garden Room would be a great idea, not only your home but for your family too.
1. a conservatory adds value to your home
Straight off the bat, investing in a conservatory appears to be a great idea, right? Adding value onto your home is a great move to make as a homeowner, this is especially true if you are considering selling the property on in the future.
2. a conservatory adds extra living space
The extra room is useful. Whether you are a retired couple or a young family, a conservatory has multiple uses. Whether it's to be a second living room, a playroom for the kids, a dining room or even a reading room. The extra space is always something to be enjoyed as a well-designed extension adds a room of a different character to the main house. It is a great place to enjoy the garden, with a bright airy feel throughout the year.
3. Pick your dream conservatory
There is a wide range to choose from, which is always a bonus for me personally. Having a great selection of sizes, widths and designs is always handy to help suit everyone's style and needs. This includes a great range of window, door and roof options.
4. opt for a Sunroom or Turkington Garden Room
Besides our glazed roof conservatory, Turkington offers 2 other types of extensions: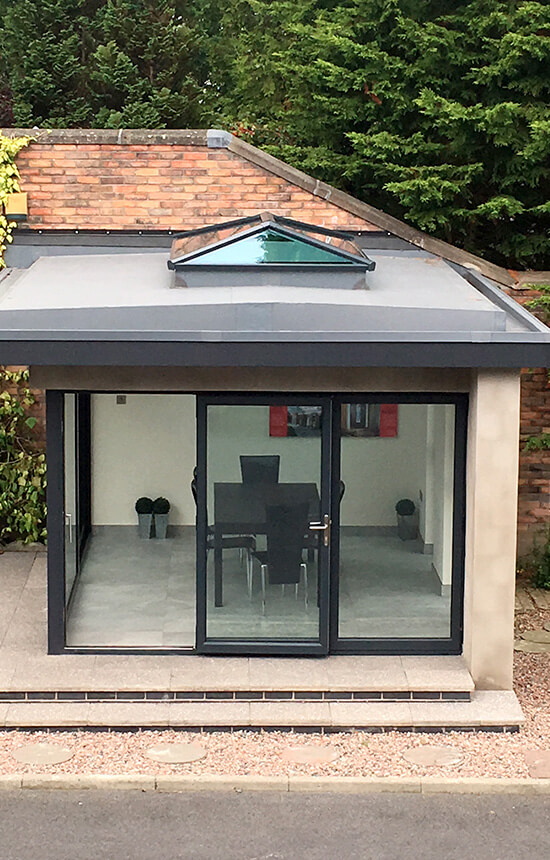 Sunroom
We offer the traditional sunroom, which incorporates a solid tiled roof and walls that incorporate a lot of glazing. Usually, the ceiling is vaulted to give a bright, tall, airy feel. This incorporated with lots of natural light coming in gives you a cosy room full of natural sunshine.
Turkington Garden Room
We build and install our Turkington Garden Room, offering a contemporary modern design incorporating a roof lantern and fully insulated roof.
Our garden rooms are flooded with light and are well insulted giving you a room you can use all year round and is a stunning extension to your home.
Our range of extensions often include a pelmet and are always built to building control standards.
What home extension will you choose?
Put your design cap on and sit down with one of our design team to create a design bespoke to you. Think of what you could do with a whole new room to decorate and style up. This could be just what you need, even if you don't even know it yet. What flooring would you choose? What furniture would you go for and what finishing touches would you sprinkle about the new space?
At Turkington, we cover all of Northern Ireland, as well as Monaghan, Donegal, Louth, Cavan, Kildare, Meath, Dublin and Kildare. If you're looking for a conservatory in Carrickfergus, a Sunroom in Strangford or a garden room in Greystones, then Turkington is the company for you.