Market fluctuation has been an unfortunate reality for homeowners throughout the years. Amidst news stories detailed property prices rising 5.6% nationally in 2018, and then falling at the beginning of 2019, homeowners are always looking for good ways to boost the value of their home.
Most potential homebuyers consider double glazing an essential requirement in a home. If you've got single glazed windows or your old windows are showing signs that they should be replaced, now may be the best time to update them. Besides adding value to your home, you can also expect a reduction in your energy bills when updating to double or triple glazing. For homes near a busy road, these glazing options will minimise the noise pollution making the home more appealing to potential buyers.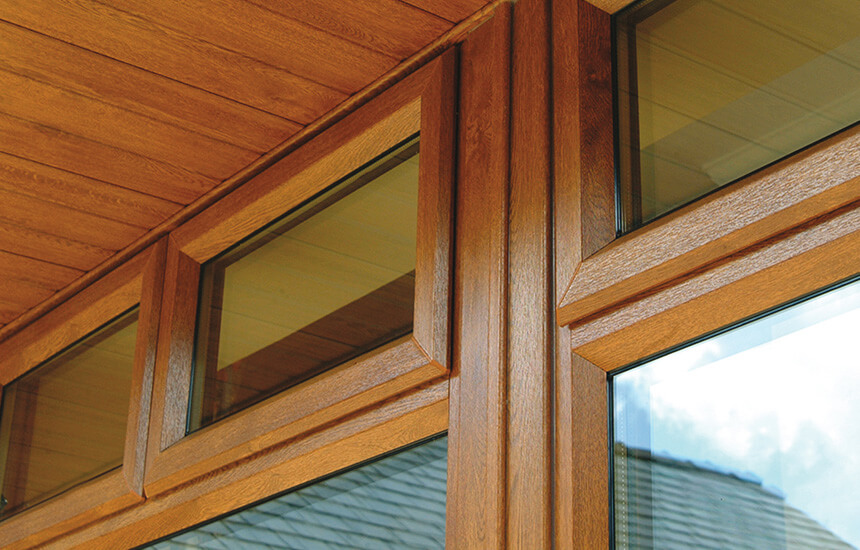 Timber effect PVC
Beautiful timber windows look great on traditional homes, however, they do require maintenance over time. Save the hassle with our range of wood effect uPVC windows, available in a range of styles including casement, French, sash and Tilt & Turn. Keep the appearance of your home but reap the benefits of PVC, such as little to no maintenance and no warping or rotting to mention a few.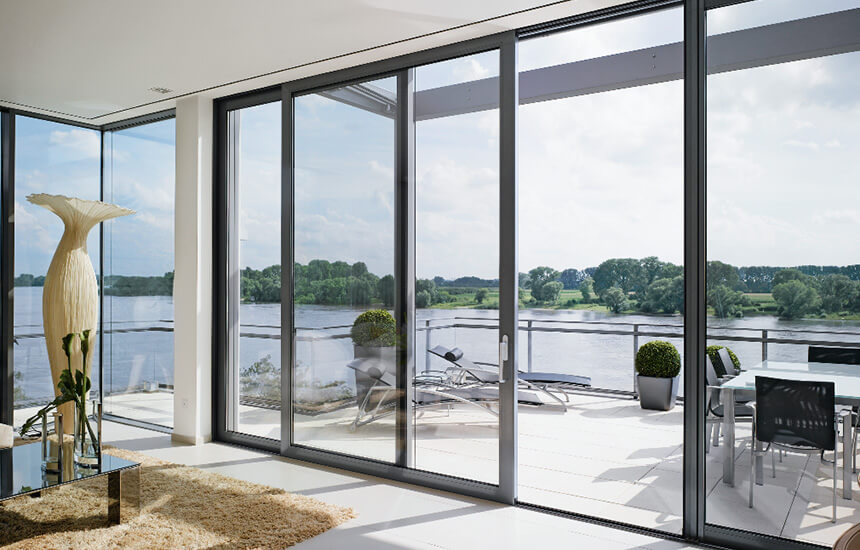 Sliding door
Expand your view on the world with a sliding door, available from Turkington Windows in aluminium and PVC, these doors welcome streams of natural light into your home. This surge in light often gives the room, and your home in general, a larger appearance increasing its appeal to potential buyers.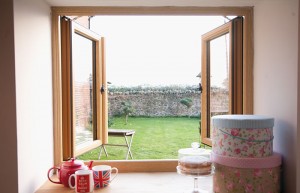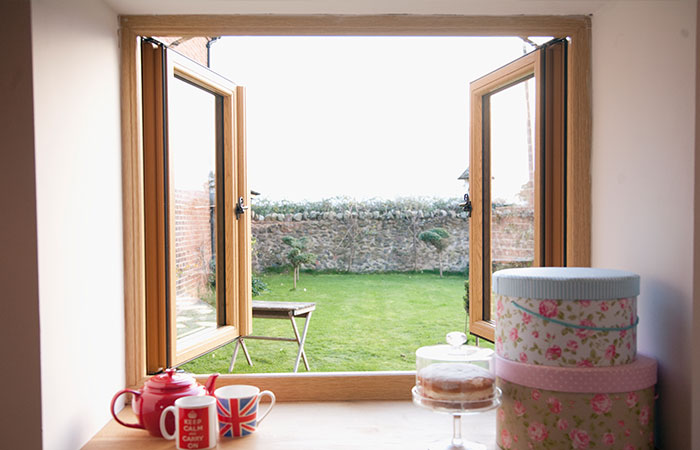 French windows
French windows are becoming increasingly popular amongst homeowners, and potential buyers, throughout the country. This beautifully crafted design allows more air and natural light into your home and give you an uninterrupted view outside by not featuring a mullion (the bar separating windows found in traditional casement windows).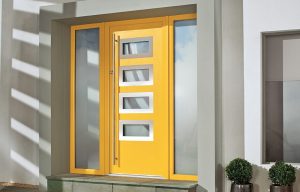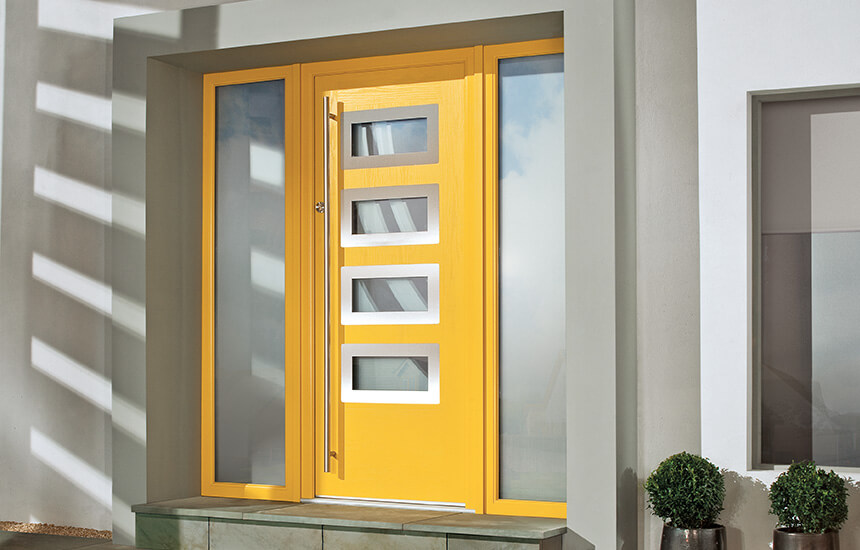 Opt for a brightly coloured door
Make a splash and stand out from the rest with a uniquely coloured door. These brightly coloured doors aren't for every potential buyer, but it's guaranteed to get their attention. Our composite doors are available in a plethora of colours, including Traffic Yellow (as seen above). A range of wood effect colour choices are available to ensure that the door matches your home and your personal taste.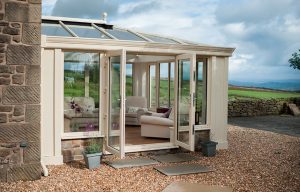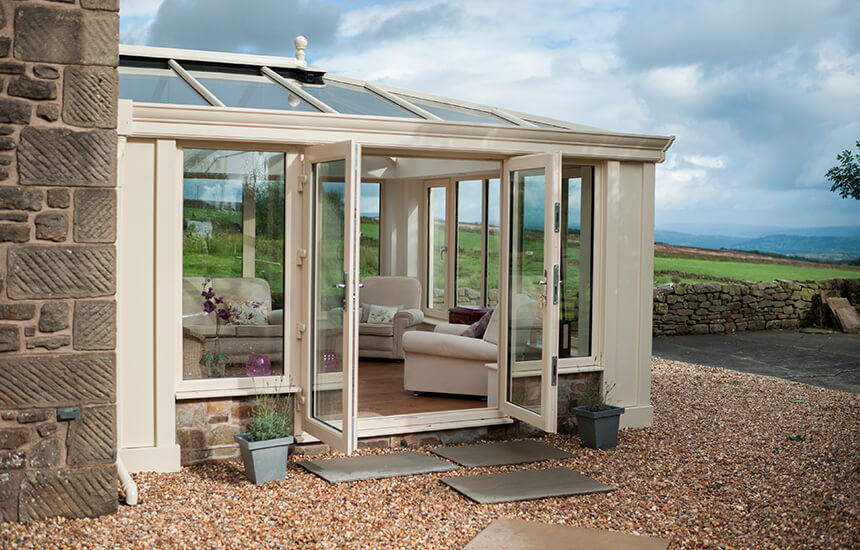 Bonus idea: extend your home with an orangery or conservatory
A conservatory could add around £15,000 to the value of a home due to the fact that it's a great extension to your home's living space. Turkington Windows also offers high-quality bespoke conservatories available in a range of modern designs and finishes to perfectly suit your home. Our free expert design service, using state-of-the-art design software, lets you see what your conservatory or extension will look like before it's built.
For more details on any of our high-quality products, visit one of our showrooms in Dublin, Lisburn or Portadown or contact us online.