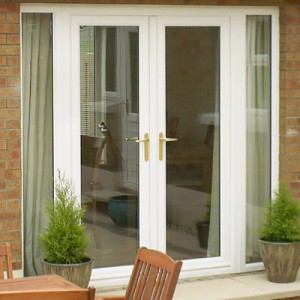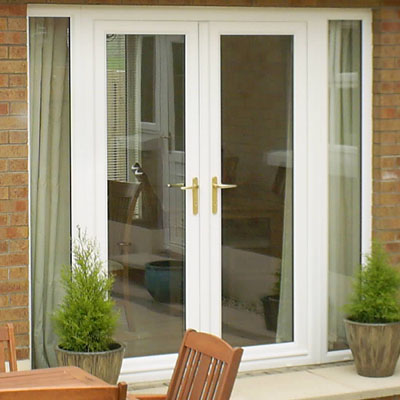 Forget the French hens – French doors, new sash windows or a conservatory can really improve your home this Winter by making the most of inside and outside spaces.
Whether your wish list includes improving energy efficiency, security, the general outlook of your home (or all of these), well regarded home improvement installers will have something for everyone.
Let the light in with French Doors
French doors are a great way of replacing entrance doors or dated patio doors. With the majority of the door being glazed, you can bring your outside views in without letting the heat out.
A greater influx of natural light also means that living spaces look and feel far more spacious. French doors are therefore even ideal for properties that are modest in size – especially as they are available in open-in or open-out styles, ensuring that precious space can be saved if need be.
Due to their versatility in terms of size and configuration, they are simple to incorporate into exterior walls or a conservatory. If double glazing is used (which is offered as standard by the best installers), then energy efficiency is significantly increased – making living spaces usable all year round.
Add a touch of elegance with Sash Windows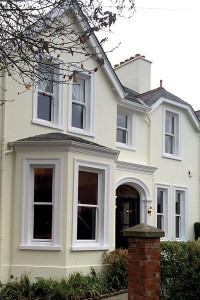 Traditional wooden sash windows give a property character, but come hand-in-hand with maintenance hassle. Get the best of both worlds and opt for PVC sash windows.
Made from high-performance modern materials, they look almost identical to traditional styles, but come without the worry of constant weather damage, repainting and replacing.
PVC windows that are installed by knowledgeable local companies ensures that the character of your property can be maintained and enhanced, whether you live in a modern estate, heritage building or anything in between.
Create a versatile living space with a new conservatory
Dated conservatories are renowned for lacking thermal performance and generally being unused and unloved. If you want to replace an existing structure or give yourself a usable new living space, a modern conservatory is the answer.
Modern styles tend to use good quality glazing, which means heat is retained in Winter and the glass does not easily mist up or get dirty like older designs. If solar reflective glass is used, a conservatory can be equally useful in Summer as the sun rays are partially reflected.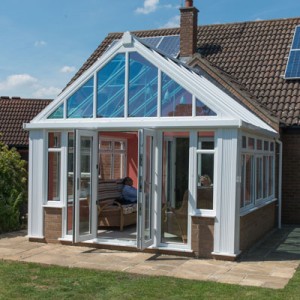 This creates a non-stuffy environment for you and your family to enjoy.
Make a dent in your home improvement wish list with Turkington
If you live in Northern Ireland, Turkington Windows can offer all of these products and more – we may even throw in a partridge in a pear tree! Our products and services are available across the Greater Dublin area and the counties of Donegal, Monaghan, Cavan and Louth.
All of our products, including French doors, PVC sash windows and conservatories, boast amazing energy efficiency, style, security – whichever product you choose will help to improve the interior and exterior of your home. Equally, the whole of our range comes in a choice of colours and traditional or more contemporary styles – who doesn't want the gift of creative control this Christmas?
We offer a free expert design service, using state-of-the art design software and our 60 years of experience in the industry. This is especially useful for a new conservatory or extension, as you can see what it will look like even before it is built.
It's easy to visualise your home improvements by taking a look at our product pages, enquiring with us today or visiting one of our show rooms – don't feel like you have to wait until St Stephen's' Day!