Here at Turkington we take the prospect of energy efficiency very importantly. Not just because it reduces the carbon footprint but also because it's so highly beneficial to any homeowner that chooses to invest in it – The possibilities are endless!
Investing in energy efficient windows, doors and any other home improvements will ensure that you start reaping the tantalising financial benefits almost immediately, saving you money on your utility bills whilst creating a more comfortable home environment for you to relax in.
Furthermore, if you live locally in Northern Ireland and need help to pay for any energy efficient improvements for your home, don't forget about the government's Affordable Warmth Scheme we made you aware of a few months back – You owe it to yourself to keep the heat in this winter!
Here are our top tips to make your home as energy efficient as possible:
Opt for our popular 'A' rated PVC and Aluminium windows
The British Fenestration Rating Council's Window Energy Rating (WER) Scheme requires that any newly installed replacement window fitted in the UK reaches an energy rating of C or above.
Our PVC and aluminium windows are designed and manufactured specifically to achieve an 'A' rating as standard, giving you the confidence that you're always accomplishing the highest levels of thermal performance possible for your home.
Safe as well as cosy with a Turkington composite door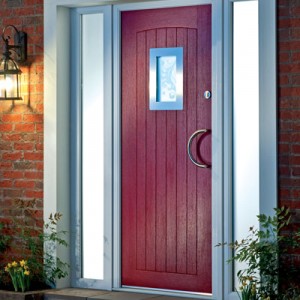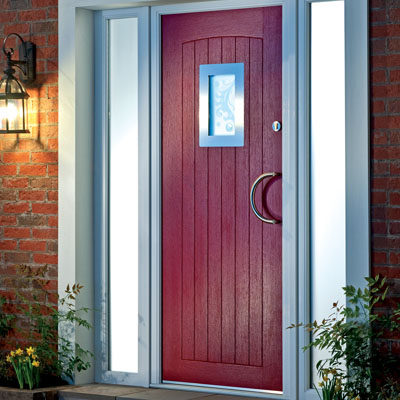 A composite entrance door from Turkington is ideal for ensuring that your home remains energy proficient whilst also being highly secure bat the same time. Thanks to their high-density foam core that's surrounded by a steel-reinforced PVC frame, you can sleep comfortably knowing that you're protecting your wellbeing as well as your wallet.
On average a composite door is 17% more thermally efficient than traditional timber doors, making them the perfect choice to insulate your home whilst also being secure. Turkington also offers a range of colour and design options, to ensure your home entrance stays consistently stylish also.
Raise the bar with a warm edge spacer in your windows!
Turkington's windows and doors are manufactured using double glazed sealed units as standard but can also supply specific warm edge bars that help give you an extra thermal edge.
Unlike traditional units often found in other companies' windows and doors, Turkington accommodates a warm edge spacer bar rather than the traditional aluminium bar which helps to further reduce heat loss through the outskirts of the window. This also helps reduce the possibility of condensation.
Make mine a triple! – prevent the pane of high energy bills
Whether you're looking to maximise energy efficiency with some brand new home improvements, or you're looking to replace your current sealed units for a cheaper and more practical alternative, triple glazing can solve all of your problems.
Much like you'd expect, the advantage of triple glazing is in having an extra layer of glazing to your existing or newly installed windows. As well as having energy efficient advantages it can also provide the benefit of extra soundproofing. Reduce costs and noise simultaneously!
Energy efficiency experts you can trust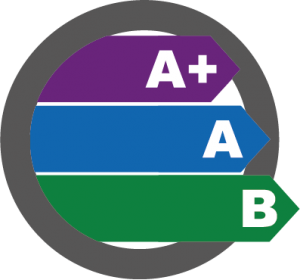 All of our windows are BREEAM Green Guide approved products that are manufactured with a 70mm frame and energy efficient double glazing as standard – that's on top of all these further top tips we've recommended to you in this article.
With these in mind you can enjoy a warmer home whilst also benefiting financially in the long run too, even more so if you're eligible for the previously mentioned Affordable Warmth Scheme.
Here at Turkington we pride ourselves on being able to supply our customers with home improvement products of an extremely high standard, all without having any adverse effects on the environment.
We want to ensure that we're supplying home improvement products well into the years ahead, obtaining our materials from eco-friendly sources guarantee we get to do as such.