Extending your home has never been more sought after than it is right now. With being at home more, we know many homeowners across Dublin & Northern Ireland are considering their options for making more space. Adding an extension, whether it's in the form of a conservatory, orangery or a bespoke extension, is not only an invaluable extra space, but a great investment.
Here are 3 ways to extend your living space: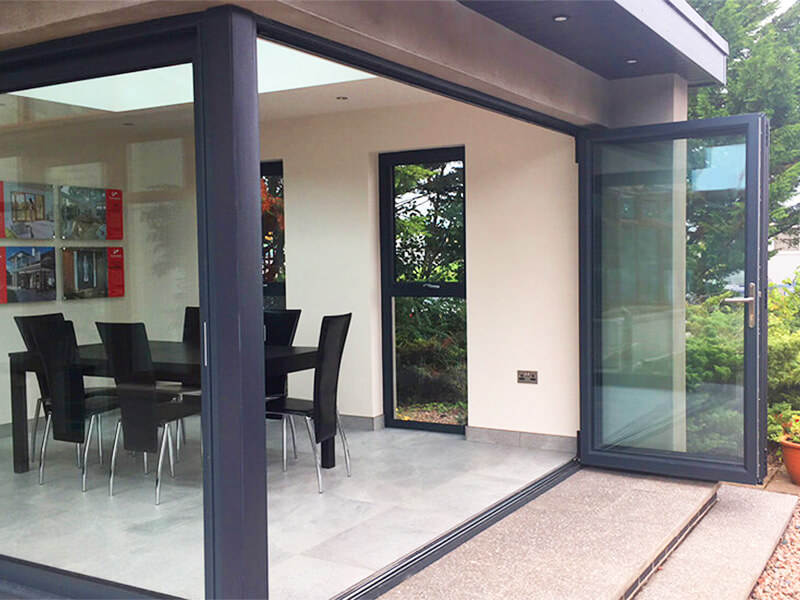 1. A modern garden room
Our unique range of garden rooms offer an separate fully equip space, away from the house itself. These are very popular with people who work from home or who want a home gym space. You can also choose to have a very open glass front, creating a very contemporary studio look. You can also choose wood look finishes like natural or Irish oak to blend the space into your green garden. We also offer a free expert design service, using state-of-the-art design software that lets you see what your garden room will look like in your garden before it's built!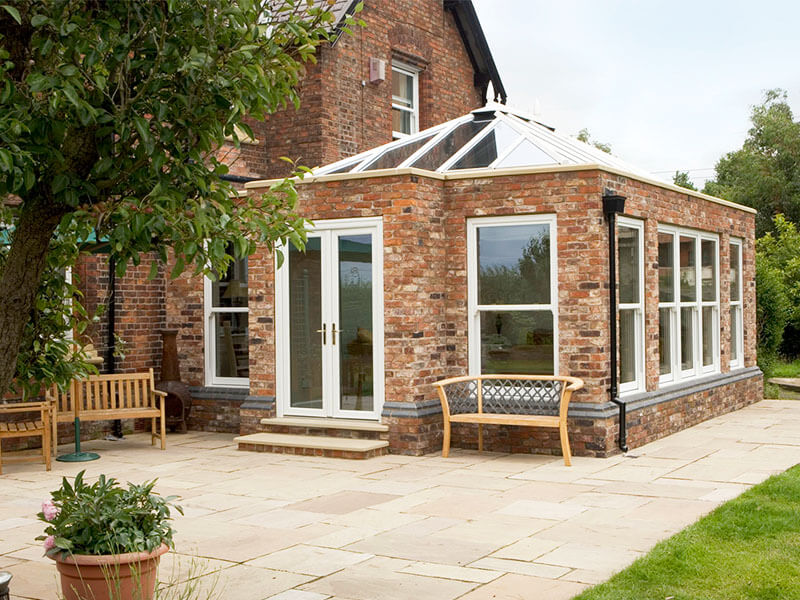 2. A classic style orangery
This type of extension is stunning way to add another room to your home. Orangeries have more brickwork than traditional conservatories, and there are so many combinations of choices you can make so it fits seamless with your home. We offer options like solar control glass to help enjoy your new space all year around. People use orangeries as larger, brighter living room spaces, but you can be as creative as you like with the design & purpose for your new extra space at home.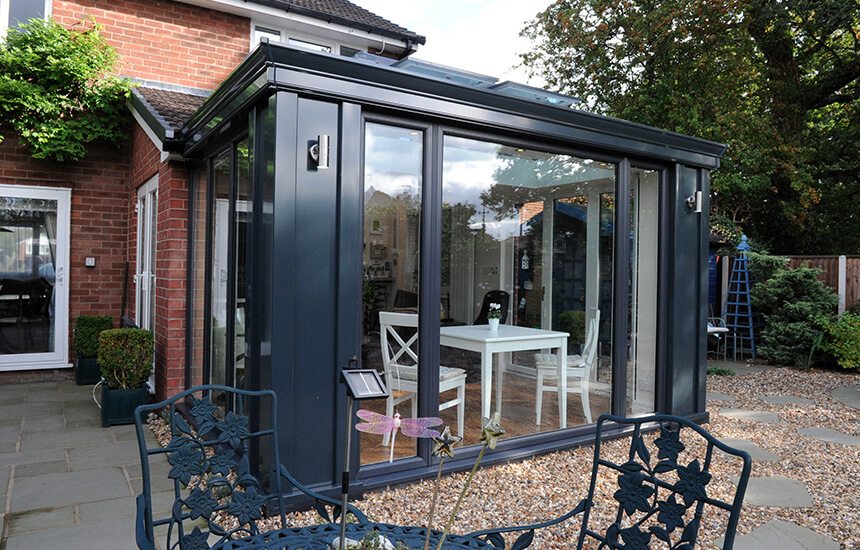 3. A contemporary conservatory
Gone are the days of conservatories being too hot or cold, and looking unfashionable. With our modern conservatories you can choose how much or little glass you have in the ceiling and walls. You may want to create a glass room effect, or maybe you want it to blend in with the home more. Conservatories are often built to extend the kitchen, create a second living room space or have a home-schooling/working from home area. Our conservatories come in many colours, styles & finishes to suit different homes & budgets. We also offer our free design services to help you create your dream space & see how it could look in your home.
Home extension prices in Dublin & Northern Ireland
Don't let any price assumptions hold you back from extending your living space. We offer very competitive quotes & helpful finance options for homeowners in Dublin & Northern Ireland. With our free design service, we can discuss options & budgets to help you improve your home & give you more reason to enjoy a staycation at home this summer.
Find out more about each of the products mentions above by clicking on the links below, but also don't hesitate to get in touch via our quote enquiry form or by giving us a call. Our experts are always on hand to answer your questions.
• View our modern garden rooms
• Explore our orangeries
• Browse our contemporary conservatories