Modern sliding patio doors come in different shapes, sizes & materials. Most of the time you won't be able to see the difference as the finishing options are fairly similar but there are a few key elements that make aluminium the superior option. Here are the top 3 reasons why you should seriously consider choosing to replace older patio doors with aluminium sliding glass doors.
1. Some of the slimmest sightlines
Have you ever looked through patio doors and found that the view is broken up? Larger frames (sightlines) can obstruct a beautiful garden view, but thanks to aluminium sliding glass doors, that won't be an issue.
And that's not the only slim element of our aluminium sliding doors. You can enjoy a very low floor threshold so no need to trip over a chunky threshold anymore!
uPVC sliding doors typically have thicker sightlines but sometimes homeowners make that compromise based on budget. That shouldn't mean you can't choose to have aluminium sliding glass doors though, we offer finance to support homeowners who are looking to borrow a minimum of £750. Find out more about our finance options here.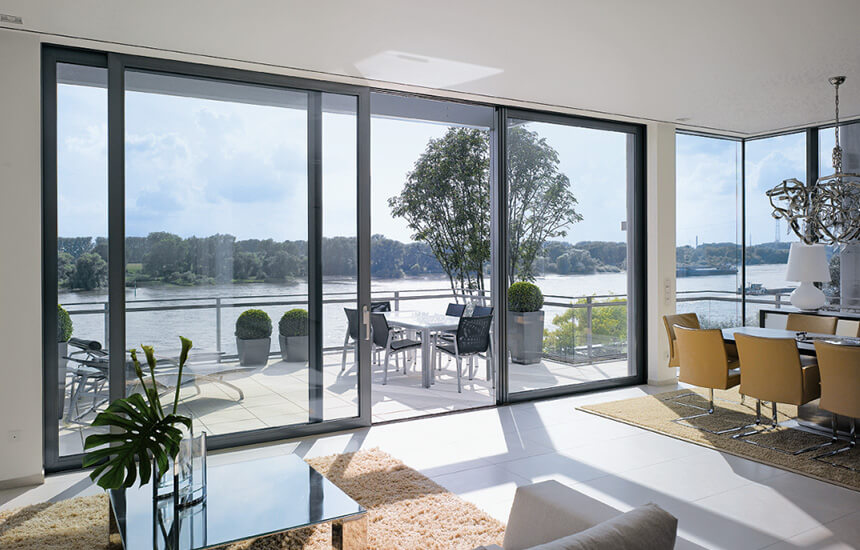 2. Standing the test of time (and winters!)
Thanks to its unique colour application process, the finishes on aluminium sliding doors are that much more resistance to not only the weather but to scratches & bumps. Powder coating is the process of the raw aluminium profile (door frame without the glass) being coated with electrically charged powder. Once it's treated at an extremely high temperature the chosen colour & finish is completely bonded to the profile. As well as having incredible durability, this process is environmentally friendly due to the low levels of residual powder that are also recycled. You can enjoy the aluminium sliding doors for decades and in any heavy British weather.
Most sliding doors are built to withstand a lot, but the daily bumps & knocks may cause other materials to show their age sooner than the stronger aluminium option. It's also a failsafe option for homes near coastal areas as the powder coating adds another layer of protection against the saltier air.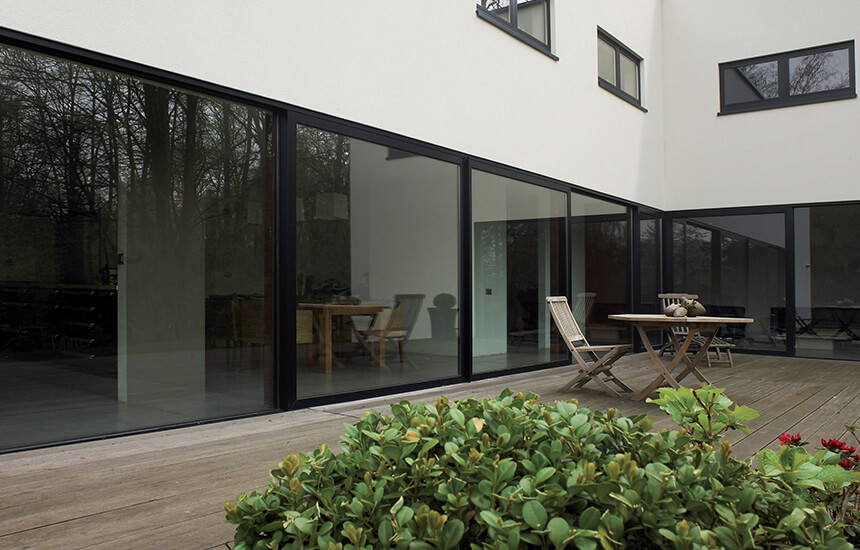 3. Size doesn't matter
Unlike other materials & manufacturers, our sliding glass doors can be made much bigger thanks to their incredibly strong, supporting frames. But that doesn't mean you can't enjoy small openings with an aluminium sliding door.  They are made to ensure you have maximum views with minimal interruptions. Plus, these modern doors can be finished in many colours so they can still be made to compliment more traditional homes or keep with the ultra-modern look.
uPVC sliding doors may struggle to offer floor to ceiling glass and will most probably need a structural beam installed above it to support wider openings.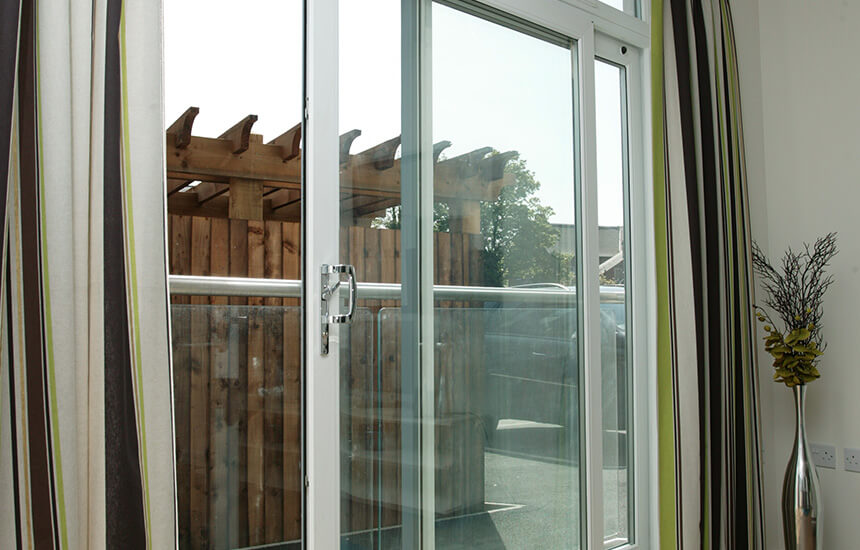 You may have a few more questions and queries about your choices, or if the above has left you wanting to know more, read these related blogs:
View our aluminium brochure to see not only our sliding doors but aluminium windows & doors. If you'd like to get in touch to discuss your options or get a free quote, enquire here or call us on +44(0) 2838 393 030.