Dublin is renowned as one of the most beautiful and energetic cities in the world. The Irish capital has a seamless blend of history and modern-day liveliness and has countless sights and experiences to suit anyone's tastes. Historical architecture is in the city's DNA. We've handpicked 4 iconic buildings found in Dublin's skyline.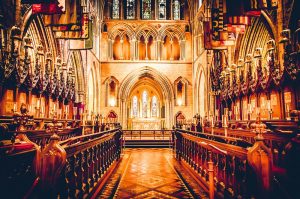 St Patrick's Cathedral
St Patrick's Cathedral was founded in 1191. Built in honour of the patron saint of Ireland, the Cathedral has secured its place as one of Dublin premier attractions. Irish lore says that the Cathedral is near an ancient well that Saint Patrick used to baptise new converts into Christianity.
In addition to its tall 43-metre (140-foot) spire, there are over 200 monuments dotted throughout the Cathedral. The stained-glass windows in the Cathedral date back almost 2 centuries. These windows were used as an educational tool explaining the stories of the Bible in picture form, beneficial at a time when most people couldn't read or write.
Croke Park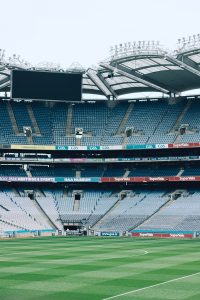 Croke Park first opened in 1884 and is named after the Archbishop of Cahel and Emly, Thomas Croke. The stadium has played host to some of the most iconic moments in Irish sport and history and is the headquarters of the Gaelic Athletic Association (GAA). After its €260 million renovation in 2004, Croke Park boasts an official capacity of 82,300.
A Skyline tour is available for visitors looking for a beautiful view of the Dublin skyline. Walking across the top of the stadium offers a unique 17 storey high vantage point across the Irish capital.
The stadium has played host to several concerts throughout the years. When Irish group Westlife announced details of their 2019 reunion tour, tickets to their concert at Croke Park sold out in 6 minutes.
The Guinness Storehouse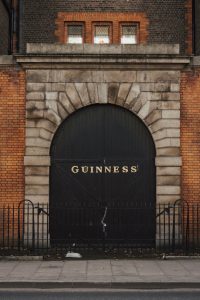 The Guinness Storehouse has solidified itself, as one of the most iconic and must-see attractions in Dublin. Over 4 million visitors have flocked to the home of Guinness since it first opened in 2000. Visitors can take a trip through the factory to see how the 'Black stuff' is made, stand in the world's largest pint glass, and of course, learn how to pour (and drink) the perfect pint of Guinness.
The "Home of Guinness" is made up of 7 floors surrounding a glass atrium forming the shape of a pint of Guinness. It's located at the iconic St. James's Gate Brewery, which was founded in 1759.
The brewery was leased to Arthur Guinness at IR£45 (Irish pounds) per year for 9,000 years. A deal almost as good as those offered by Turkington Windows.
Dublin Castle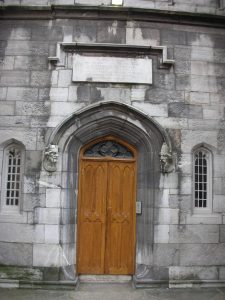 Dublin Castle is without a doubt one of the most beautiful examples of Dublin's architecture.
Originally opened over 800 years ago, the Castle was built by the dark pool, Dubh Linn, which Dublin was named after.
The Castle was handed over by the British to the new Irish government in 1922 following Irish independence. Today, it's a major government complex, as well as being a popular tourist attraction welcoming over a quarter of a million visitors a year.
Turkington Windows: improving homes across Ireland
Turkington Windows appreciates beautiful architecture and home design. Since 1982, we've proudly served homeowners and built a reliable reputation as experts in installing windows, doors, and home extensions, such as conservatories, to homes throughout the greater Dublin area. Have a look at our beautiful double glazing showroom on the Dublin Industrial Estate, only a short drive from the city centre, to see what we could offer you today.