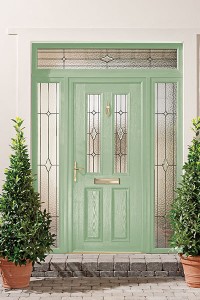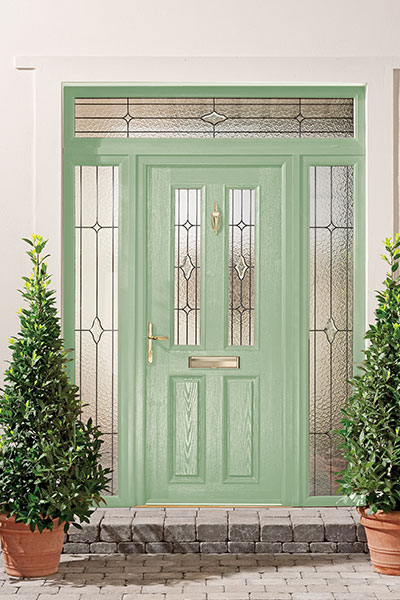 If you're looking to improve upon your families' safety with a replacement doorway, now is the time to do it! But with so many products on the market, how do you know which one is the best option for your individual home improvement needs?… Door technology research truly has come on in leaps and bounds over the past 10 years, enhanced by traditional and contemporary GRP composite door designs. So how does composite door security compare to other door materials? Let us explain:
Incomparable strength
It's undeniable that withstanding potential break-ins is at the heart of all front and back door design. Which is why our stunning composite door collections are manufactured using a winning combination of advanced technology and extensive experience. Certified to PAS 24 specifications, this basically means that the product surpasses enhanced security performance guidelines. Featuring a highly insulating foam core, warp-resistant Glass Reinforced Plastic (GRP) skin and anti-bump, anti-drill, anti-pick and anti-snap Kite-marked cylinder lock barrels (fitted as standard) these delightful doorways offer much more security than a standard uPVC door ever could!
Thermal superiority
The composite doors unparalleled strength goes hand-in-hand with its superior thermal efficient qualities. Most wooden front doors are fitted with single rebates; however, our composite doors also offer double rebated options. Single rebates only have one groove; therefore, our internal secondary rebated seal allows for a tighter fit when closed. This provides incomparable draught protection, so it's not surprising that double rebate doors are A-rated by design for exceptional energy efficiency – especially as they are up to 40% thicker than standard uPVC doors. The 70mm composite doors also offer triple glazed or laminated glass units for additional burglar-proof protection.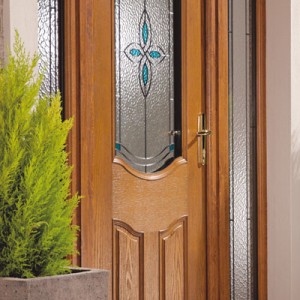 'Designing out crime'
Approved by industry door standards, composite doors from Turkington really do present the ultimate home security package. These standards successfully provide incomparable strength and resistance to homeowners across Ireland.
At Turkington Windows we are proud of our reputation for providing stunning composite doors to our faithful customers across Dublin, Portadown and Lisburn. This is why we encourage you to visit one of our comprehensive showrooms, to awaken your home improvement creativity. Get in touch with one of the Turkington team today for further information and support on finding the best door to protect you and your family for many years to come.