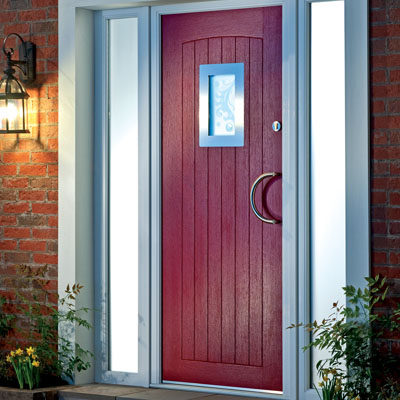 It's great news that Ireland's housing market continues to recover, with prices in Dublin up by 87% since 2013! The number of Irish homeowners looking to improve their homes is also rising. Some 9,478 spent €402m between them on property renovations last year and this number is expected to rise considerably throughout 2018. So, if you're planning a home improvement or renovation, have you considered getting creative with your front door? It's the first thing your visitors and potential buyers are going to see, and first impressions really do count. Your home should reflect who you are, whilst keeping your family as safe and secure as possible. So why not create your dream door design with a stylish composite door from Turkington Windows?
Peace of Mind
Sleep soundly, safe in the knowledge that your door is approved by numerous industry standards. Turkington offer Profile Development's industry-leading Palladio composite door range as well as the Apeer collection of composites; suited to all types of property. Anti-bump, anti-drill, anti-pick and anti-snap Kitemarked cylinder lock barrels are fitted as standard, providing the most secure alternative to PVC entrance doors around. And if that doesn't put off the most determined of criminals, our triple glazed, anti-tamper system should do the trick!
If you're still questioning the strength and durability of our composite doors, please take 2 minutes to watch our video of international strongman Glen Ross going 3 rounds with a Turkington Windows composite door.
Eco-Friendly
Just like your fridge freezer or washing machine, your front door can be energy rated too. The A-rated design of our composite doors are the perfect alternative to a traditional wooden door, with none of the drawbacks. The mix of Glass Reinforced Plastic skin (GRP), filled with high density insulating foam and reinforced frame provides you with a strong, secure, weather resistant and environmentally friendly door with a life span of 20 years plus.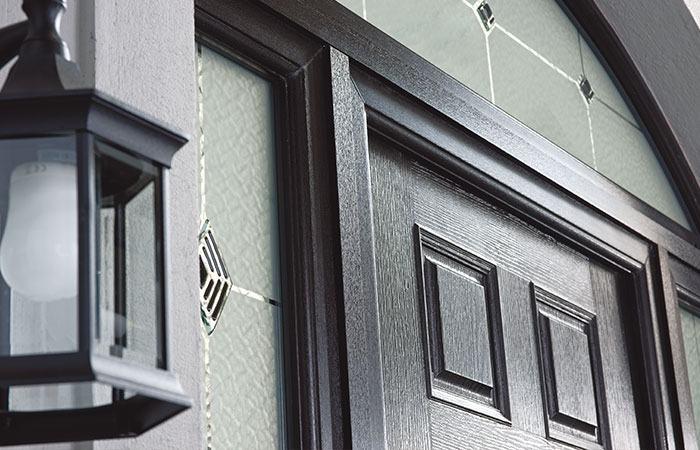 Spoilt for choice!
This low maintenance uPVC alternative has a highly robust colour finish, both on the outside and on the inside – even when the door is open we carefully colour match every edge for absolute consistency throughout. With literally hundreds of stunning colour, glass and hardware combinations to choose from, we allow our customers to personalise every element of their new Palladio or Apeer composite door for the ultimate personal touch.
Quality Service and Guaranteed Value
If you'd like to enhance your home with a beautiful composite door or any other home renovations from conservatories to roofline products, Turkington Windows are here to help you. Visit one of our showrooms for further inspiration or get in touch with one of the Turkington team today. We look forward to guiding you in the right direction on your home improvement journey.