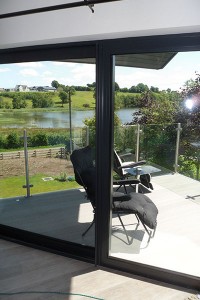 As one of Ireland's leading supplier of doors, we at Turkington Windows pride ourselves on being at the forefront of innovative and user-friendly door styles, making them readily available for the average homeowner.
When it comes to the usual big ticket purchases, it's highly likely you'll think of such items as cars, kitchens, phones and tablets. Doors however, are fast becoming an equally desired designer purchase and with so many modern styles and design options available, it's easy to see why!
A home improvement product that keeps on innovating
Believe it or not, Doors have come a long way since the 1980's. Gone are the days of plain old white panels, discoloured oak alternatives and warping PVC frames. Now we're in a period in which passing through an entranceway can be a more memorable and practical experience, with doors that operate smartly and uniquely whilst never compromising on security or heat retention.
Treating any of your home's thresholds to an innovative and modern new door style from Turkington Windows such as bi-fold or lift and slide, will not only allow you to more easily open up your home to the outside, but offer enhanced aesthetics to successfully bring your home into the 21st century also.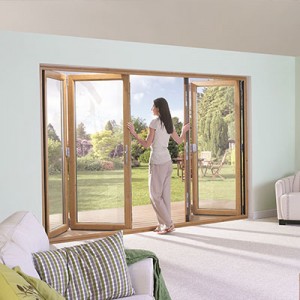 Doors that lift, slide and fold – an operation to suit every homeowner
At Turkington, we offer our customers a wide selection of state-of-the-art door styles, each boasting increased ease of use as well as adding a sense of luxury and elegance.
All of our bi-fold doors succeed in seamlessly merging your property with a garden or patio, resulting in a wider and more open living space that never fails to flood the space with light. Operating seamlessly thanks to a smooth-glide track and making the most of space thanks to their neatly foldable panels, bi-fold doors from Turkington is a treat to any home wanting a modern style.
As their name might suggest, lift and slide doors from Turkington boast a unique lift and slide system that makes them incredibly easy to open, allowing a wider amount of space to be revealed in any aperture. Similar to their bi-fold counterpart, this style of door incorporates a track but is instead raised until they are moved into the desired position. It's never been easier to achieve your desired amount of ventilation and openness!
Variety of design options to create your ideal look
When opting for either door style, there are hundreds of RAL colour options available to you including popular shades such as grey as well as bright colours and softer shades. This ensures that it's easy for homeowners to match colour schemes outside and inside of the home and reflecting personal tastes more easily. Just because your door is unconventional, doesn't mean lack of customisation.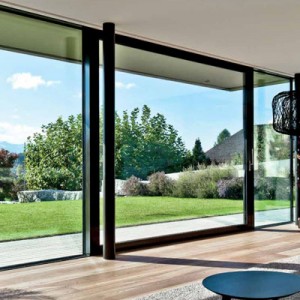 Turkington: enhancing homes throughout Northern Ireland and beyond
More and more homeowners are thinking about doors in the same way they tend to think about kitchen installations, largely thanks to the modern developments made to contemporary door styles. These developments have helped show homeowners that buying doors is something to get excited about, making them undoubtedly the new designer purchase to care about.
Find out more about our modern selection of designer doors can help enhance your home by calling us on 0800 028 1812 or getting in touch online today!