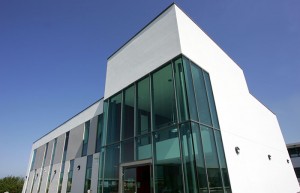 Perfect for those living in a modern home who actively seek a high performing window material that provides great aesthetics as well as performance, aluminium is fast becoming the option of choice for the 21st century homeowner. With their impressive strength-to-weight ratio that ensures larger glass panes can be accommodated to their generous amount of powder coating colour options, aluminium windows from Turkington is a product definitely worth fussing about!
A window style perfectly suited to 21st century demands
Readily supplying homeowners with Reynaers', (a leading manufacturer of high specification range of aluminium windows), they succeed in delivering the ultimate in heat retention and comfort with industry leading U-values as low as 0.9 w/m2k. The U-value is the best way to indicate how energy efficient a home is operating, with the lower being the better. Anything under 1.0 w/m2k is seen in the market as generally impressive, offering the best results possible in terms of insulation.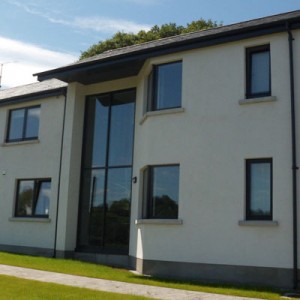 If you reside in a home that suffers from frequent cold spots or annoying draughts that keep you from fully enjoying the space, our aluminium windows' multi-chambered design ensures heat is effectively trapped and has a tougher time escaping.
High performance and well fitted aluminium windows are easily able to meet, and sometimes even exceed the required energy efficient standards. When purchasing from Turkington, you can be assured that your new replacement windows come double glazed as standard, scoring an 'A' rating from the Windows Energy Ratings (WER) board. Quite simply, this window option is perfectly suited to the practical demands of a 21st century household.
Slim frame profiles ideal for modern or traditional living
Their slim frame window profiles and immense structural integrity assures that every aluminium window supplied and installed by Turkington looks just as good as they perform. Both contemporary and heritage homeowners continually find themselves searching for ways to better help natural light enter their home, and this is a challenge aluminium frames more than meet.
Thanks in part to their super slim and clean lines which leaves more room for a larger glass surface area, it's the natural strength of the material that successfully withstands generously sized panes of glazing that succeeds in providing any home with lashings of natural light.
This not only creates a brighter room, but a better mood and atmosphere too. If ever you've arrived home from a long day and wish to be revitalised, aluminium windows assure you return to a property natural and inviting.
High performing and sustainable – the complete package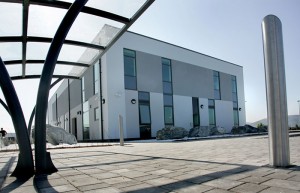 In today's modern world, in anything we purchase or utilise it's important to recognise the environmental factor it has in the world. Thankfully, aluminium windows are commonly known as one of the most sustainable materials in the world, having very little impact on the environment and being highly recyclable too.
The lifespan of any well-fitted aluminium window can be anywhere up to 30 years, but when the time does come to replace your home's windows once more, homeowners can rest easy knowing that the material can be recycled into something else and reducing their carbon footprint as a result. Homeowners can spend less time researching sustainable routes as can be needed for timber and spend more time enjoying their new high performance aluminium windows.
Brighter homes with aluminium windows from Turkington
Here at Turkington Windows we strive to supply our customers with home improvement products of an extremely high standard, style and quality all without having any adverse effects on the environment. Aluminium Windows are just one way of making this possible. For more information on how we can help to enhance your modern home, call us on 02838 393 030 or get a quote online.