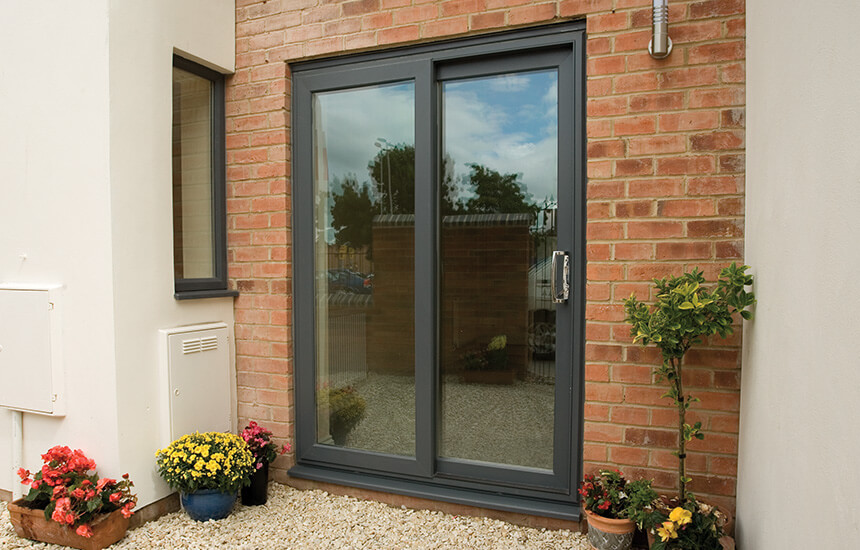 The standard height for a patio door is around 2,090 mm (roughly 6 ft 8"). Whilst the standard width for a patio door is around 1,790 mm (roughly 5 ft 8").
However, a lot of people don't know that a PVC patio door can be very versatile in its width, with a two-part going up to 3,000mm (roughly 9 ft 8") wide. The door may be made up of multiple panels and the sizes will vary. Patio doors are customised to ensure they fit your home perfectly.
The doors, therefore, have options in 2, 3 or 4 parts offering a great variety in terms of widths and opening but at a much more cost-effective price compared to other alternatives such as aluminium patio doors or bi-folding doors. You also have many more colour options available, including a sleek anthracite grey for the modern contemporary look.
Why choose PVC patio doors for your Dublin home?
Patio doors extend the view from your home to the outside world. Natural daylight has been said to increase our health thanks to a boost of vitamin D, which is known to improve energy levels and even brain health. These doors maximise a room's light intake and could have a significant effect on the visual appeal of a room.
Patio doors show off the expanse of your surrounding landscape giving the appearance of more space. The connection of the indoor and outdoor areas coupled with the increased daylight could seem to provide your room with more living space.
Why should I choose patio doors from Turkington?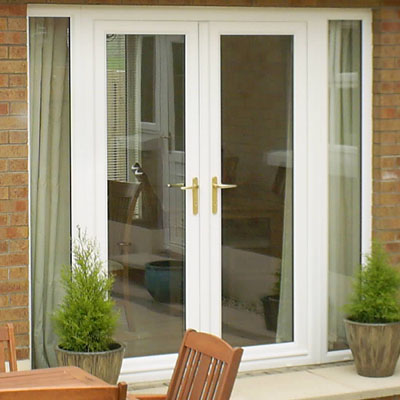 PVC patio doors from Turkington are ideal for any style of home. These high-quality doors contain thermally efficient double glazed A-rated glass with personalised finishes, such as frosted/obscured glass, to suit your taste and style. The frames are crafted and developed to reduce plaster cutback allowing for larger expanses of glass and giving you the best possible view of the outside world.
Our doors are designed with the security of your home and family in mind. Our multi-point locking system keeps intruders at bay and gives you peace of mind. No matter your taste and style, we've also got you covered. We offer our patio doors in a wide array of colours to choose from, including a dual-colour option to complement the interior and exterior of your home.
Turkington Windows: double glazing in Ireland and much more
No matter the size of the project, we've got you covered. Turkington has an array of products including windows, doors and home extensions to improve the value and aesthetic of your home. Since opening our doors back in 1982, we have built a reputation for our high-quality products and expert knowledge and service across Ireland. To see what we could do for you, contact us online or get a free online quote today.