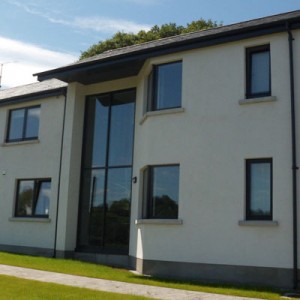 Here at Turkington Windows and Conservatories, your home's security is important to us. We're committed to providing you with the most innovative home improvement products. Keeping your home comfortable and attractive as well as protecting you from the elements and intruders.
Security standards consistently upheld
Protecting your home against intrusion is important as burglaries are still one of the most commonly reported UK crimes. Northern Ireland has seen a decrease in burglaries over the last two years which is good news. In September of this year, 527 were still reported so it's still important to be vigilant. Prevention by ensuring your home isn't an easy target for thieves is the best thing you can do.
Prevent intruders from the start
Turkington windows are all internally beaded which ensures that the glass cannot be removed from the inside. Another advantage of internal beading is that water can't pool on the window and will just run off.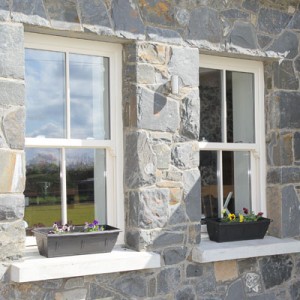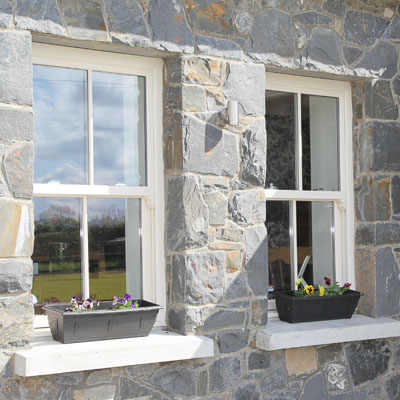 Hardware that looks good as well as being reliable
We only use the highest quality locks on our windows and offer a range of traditional and modern hardware. Shoot bolts come as standard and heavy duty hinges can be added when standard size and weight limits are exceeded to ensure your window's performance won't be affected. Child safety catches are available on our sliding sash windows to keep the whole family safe. Our Lumi windows have the exclusive Winkhaus lock system. This innovative lock allows your window to be locked in any open position.
Reliable materials
Aluminium is an inherently strong material which makes it ideal for a window. You can rest assured that our aluminium windows will keep your home secure for years to come. Our PVC is extremely durable and won't let you down. All our PVC frames are reinforced with steel for superior structural integrity.
Top tips to keep your home protected
Always ensure windows and doors are locked every time you leave your home
Never leave valuables on display. Especially around this time of year, thieves are on the lookout for Christmas presents
Install a motion sensor light outside your home. This should deter intruders and allow you to see anyone around your property
A peephole and chain can ensure you know who's at your door and prevents you letting intruders in
Always putting you first
From high levels of thermal insulation to a range of colours and amazing security, we always put our customers first. Get in touch today with Turkington Windows & Conservatories to find out more about our commitment to your security.