If you're a homeowner wanting to make the entrance to your home far more energy efficient than it already is, then your choice of door material is incredibly important. Over the years door technology and construction have improved to include better heat retention techniques, yes, but fundamentally different door materials are more effective than others. Wondering how? That's what we at Turkington Windows want to illustrate in this blog.
Three popular door materials: uPVC, Composite, Aluminium
The first thing to know about what door material to select is that there are three main choices available. We at Turkington Windows are proud to install doors engineered in uPVC, Composite, and Aluminium, offering an energy efficient front entrance solution to suit every house style and budget.
uPVC doors
uPVC is by far the most classic option, being a low maintenance and cost-effective material that has left its poor reputation for energy efficiency firmly in the past. This is because our uPVC entrance doors come double glazed as standard, achieving an A rating, and all while utilising Low-E glass to better lock in heat and effectively seal your home off from the cold. Couple this with the material's natural weather resistant qualities and you have a sure-fire way to prevent heat from escaping.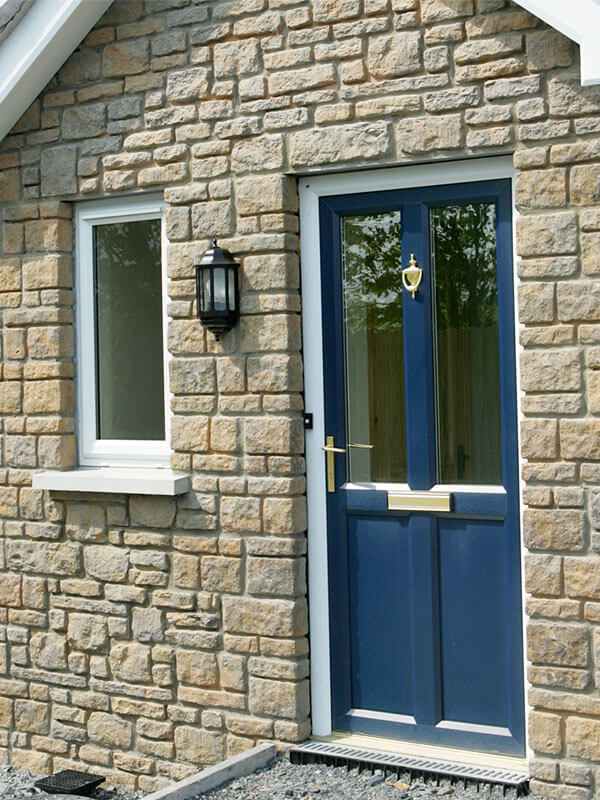 Composite doors
Composite is by far one of the most modern choices of door material out there. Even the name "composite" indicates that it is made up of not just one, but multiple materials. A good example is the GRP skin layered on the outward-facing panel. Short for "glass reinforced plastic", this simple touch allows homeowners to enjoy the long-lasting style of a traditional timber door without any of the maintenance. More importantly, though, composite doors are purposely designed to be energy efficient, as evidenced by thermally advanced triple glazing, Low-E glass, and a multi-layered internal structure that gives heat a tough time escaping.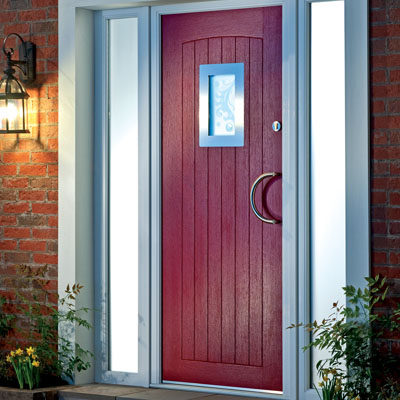 Aluminium doors
More so than uPVC and composite, aluminium as a door material is most commonly used for entrances at the back of the home. Aluminium is expertly suited for use in bi-fold, sliding patio, and lift & slide designs purely due to the material's inherent strength. Aluminium doors can withstand a large amount of glazing, which when combined with the thermal break technology found in the frame, allows modern homeowners to enjoy A-rated energy efficiency and impeccably low U-values. The back of your home can be just as energy efficient and insulating as the front.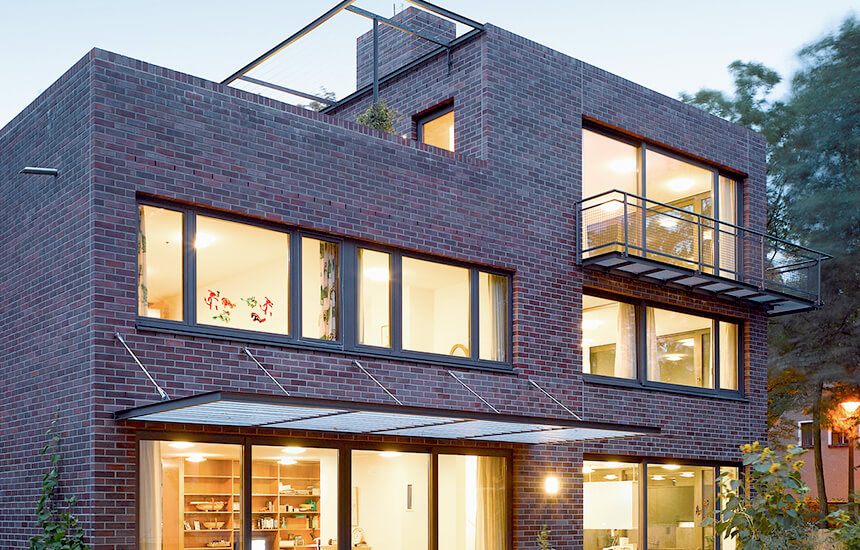 So which door material is the most energy efficient?
Now that you know what door materials are available, here's a handy breakdown of how each one stacks up against one another.
| | | | |
| --- | --- | --- | --- |
| | uPVC | Composite | Aluminium |
| Energy rating | A | A | A |
| U-value | 1.6 W/M2 K | 0.8-1.4 W/M2 K | 1.4-1.6 W/M2 K |
| Low-e glass? | Yes | Yes | Yes |
A cosy and comfortable home with door materials form Turkington
Knowing which door material would be the most energy efficient for your home is easy once you know how. And while composite doors are proven to achieve the lowest U-values, for example, uPVC and aluminium options can also be upgraded to offer similarly impressive levels. If you'd like to discuss how we at Turkington can improve your entrance's heat retention abilities, contact us today for a free quote.