Creating a home that stays warm all year round and benefits from reduced energy costs, if you can believe it, can be as simple as installing energy efficient windows. We at Turkington know a little bit about this, having operated as a respected double glazing installer for well over 70 years across Dublin and Northern Ireland. That's why, for homeowners wondering how to improve their home's energy efficiency, we're here to put any confusion to bed and highlight what can make your windows more energy efficient than ever before.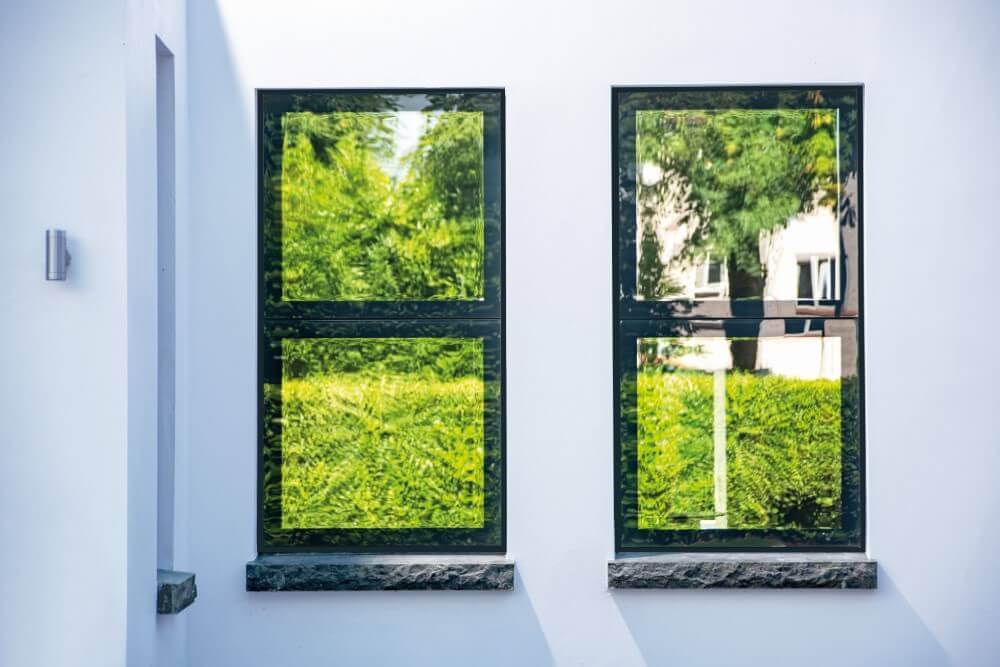 Three material choices for energy efficient windows
The first thing to know about energy efficient windows is that there are three unique frame materials to pick from. Too often do people assume that material is a factor that purely affects a property's aesthetic, when the truth is that it also plays into how successful your home is at combating such issues as draughts, condensation, and heat loss. Which window material is best for energy efficiency? Here's a brief summary about what PVC, Aluminium, and Lumi all offer.
PVC is the most popular window material due to its relative affordability. However, modern uPVC windows are more energy efficient than ever, using such technologies as multi-chambered frames, low-e glass coating, and triple glazing to prevent heat loss. Aluminium windows, by comparison, offer all this while retaining a look that is sleek and modern due to minimalist frames. However, it's frameless Lumi windows that are considered to be the most energy efficient option on the market, as their uninterrupted profiles offer U values as low as 0.7 – always remaining stylish and energy saving for the eco-conscious homeowner.
PVC, Aluminium, Lumi – the energy efficiency benefits broken down
We think the best way to explain the differences and benefits of PVC, Aluminium, Lumi windows is to break it down clearly. Feel free to refer to the breakdown below when choosing what thermally efficient window choice would be best for you and your home:
| | | | |
| --- | --- | --- | --- |
| Material: | PVC | Aluminium | Lumi |
| Energy rating | A-rated | A-rated | A++-rated |
| U-Value | 1.0 W/m²K | 1.5W/m²K | 0.7 W/m²K |
| Triple Glazed? | Yes | Yes | Yes |
| Warm Edge tech? | No | Yes | Yes |
| BFRC Rated? | Yes | Yes | Yes |
Small thermal window techniques help make a big difference
With your energy efficient material selected, making your windows as insulating as possible comes down to other small optional choices available. For instance, opting for argon-filled triple glazing over conventional double glazing provides an extra layer of defence against any escaping heat. While you're at it, why not upgrade either your new or existing windows' glazing to low-emissivity glass? Such a technique has been statistically proven to prevent heat loss by up to 75% (depending on the brand used). This handful of subtle glazing techniques help make all the difference.
Energy efficient windows from Turkington
Whether you want to replace your home's existing windows with upgraded sealed units or require entirely new frames, we at Turkington Windows are committed to letting Irish homeowners benefit from the most energy efficient windows possible. Discuss the possibilities with us further either by contacting us online for a free quote or call us on our freephone number on 0800 028 1812 to learn more.