At Turkington, we've been installing home improvement products across Ireland and Northern Ireland for over 40 years. In that time, we've worked on a range of glazed extension projects for a range of properties, styles and budgets. We are proud to install a range of windows and doors, from a small WC window right up to large picture windows that were used in this extension. We have the expertise to design and specify from our different range of windows. However, the art of what we do is installing them correctly. This case study is just an example of what our professional team of fitters can achieve. We recently worked on one of our most striking extension projects for one of our loyal customers in Londonderry.
Our customer wanted a distinctive extension
When this customer first approached us he was looking for a bespoke garden extension that featured large panes of stunning triple-glazed glass. He wanted to be able to enjoy the gorgeous view he had from his garden over Lough Foyle.
For this project we used large Lumi triple-glazed panes, they were very nearly the max size that Lumi are able to produce and some of the windows were weighing in it almost 300kg. This was by far one of the biggest residential projects we've worked on.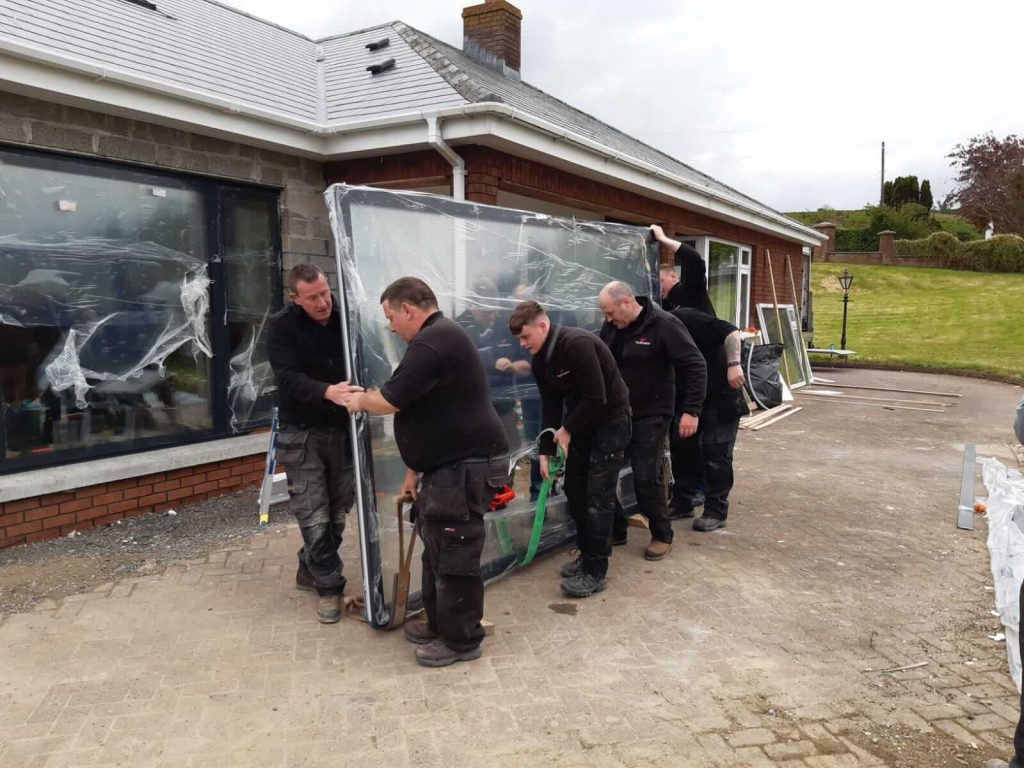 How Turkington achieved this project
As this project was so bespoke, there were a lot of additional requirements we needed to consider before the installation. These specifically involved the transportation and installation of the large and heavy windows. To overcome this, we needed to carry out an excellent, in-depth survey and we had a fantastic delivery service. We needed suction cups to assist in the heavy lifting and the whole operation was organised and carried out by our expert team of professionals.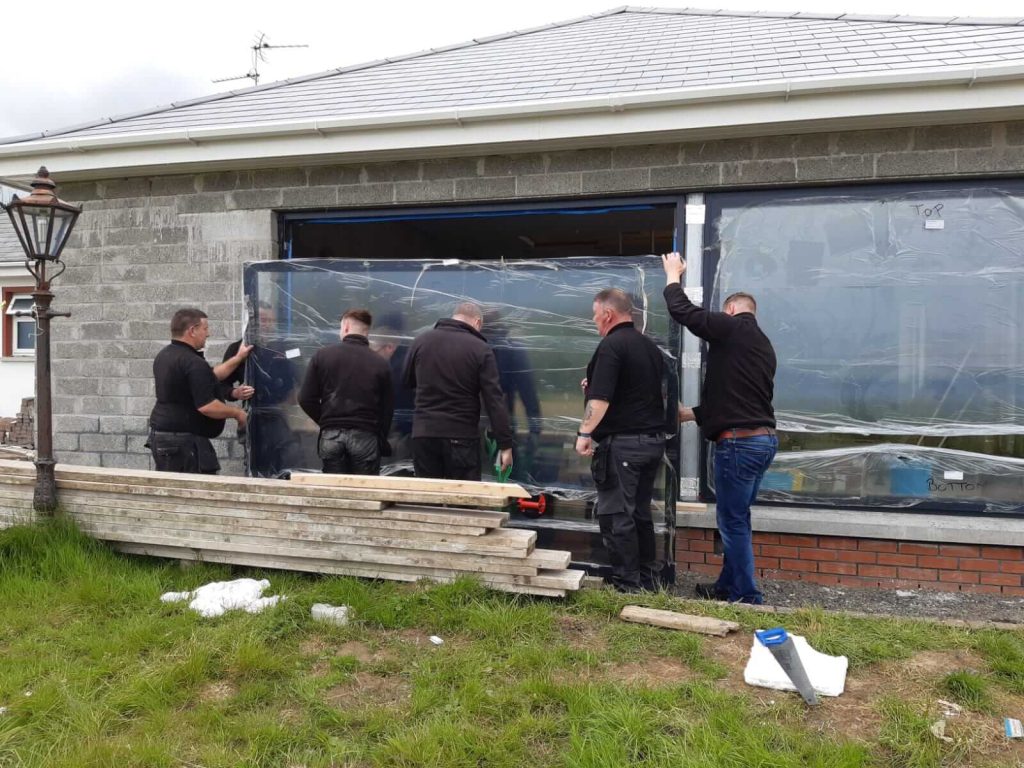 Bespoke windows, doors and home extensions from Turkington
If you're wanting to complete a unique home improvement project in Northern Ireland, please don't hesitate to contact a member of our dedicated team. If you're unsure whether your project will be achievable, simply discuss this with us and we'll be able to offer advice and guidance. At Turkington we go above and beyond for our customers, ensuring we can make their dream projects come to life. You can contact us by either giving us a call on 0800 028 1812 or contact us online for your free, no-obligation quote.