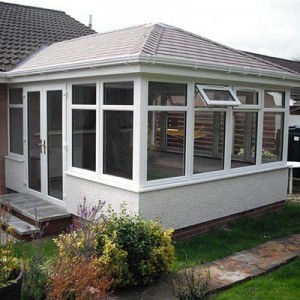 In today's modern world, there really is no excuse to suffer from obsolete conservatory roofing. Modern advancements in engineering and manufacturing makes it so that polycarbonate conservatory roofing is a thing of the past and with it, pesky draughts, cold spots and loud rainfall.
Here at Turkington, we always pride ourselves on being able to offer homeowners situated all over Ireland the very best improvements around. If you have an existing conservatory that for some reason you no longer are fond of using, our roof replacement solutions just might be the perfect fix to get you enjoying your additional living space like never before!
Breathe new life into any unloved home extension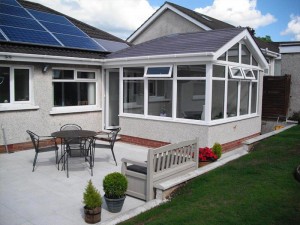 There are plenty of conservatory roof options that are capable of instantly improving both your existing conservatory's appearance and performance, but believe it or not, some homeowners are still suffering from some of the usual drawbacks that have plagued their conservatory since the day it was first installed. For some people, this could be as long as 25 years!
A conservatory roof replacement fitted by our knowledgeable team ensures that your existing extension remains comfortable, welcoming and energy efficient all year round, instead of just the spring or summer. Through the use of multi chambered uPVC and aluminium profiles, our roofs excel at trapping the heat within your conservatory, and by using glazing options that reflect glare you never have to suffer discomfort or irritation.
Various glazing solutions unique to your home
Upgrading your old glass or polycarbonate conservatory roof to a new glass replacement means you'll get to enjoy all of the natural light the sun has to offer without the risk of feeling uncomfortable. Our glass conservatory roofs reduce glare and protects you from harmful UV rays whilst still making way for generous light entry – it's the perfect blend of light and beauty.
Beautiful clean lines guarantee that your conservatory's new glass roof looks just as good as it performs, providing a refreshing visual style for homes that are either traditional or contemporary.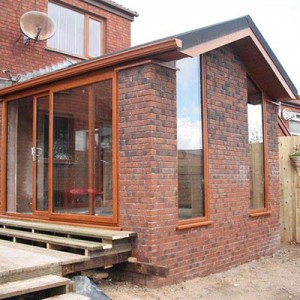 Modern roofing for 21st century homeowners
Perfect for homeowners wanting to seamlessly merge their existing extension with their main property, we're proud to offer our customers the choice of a solid tiled roof – instantly capable of refreshing tired looking conservatories. They're also ideal for those wanting to add an extra touch of privacy.
Available in a plethora of colours and shades, solid tiled roofs from Turkington give homeowners the ability to be truly creative, all the while eliminating typical conservatory issues such as uncomfortable temperatures, glare and annoying noise from harsh rainfall.
High quality roof replacements from Ireland's premier installer
Don't feel like you need to suffer from inadequate conservatory roofing any longer! With either a glazed or tiled conservatory roof replacement from Turkington, you can be assured that you'll enjoy a product that breathes new life into your unloved extra space, providing a modern visual style as it does so. For more information about how we can refresh your extension's roof, call us on 0800 028 1812 or send us a message online for free.