If your family is rapidly expanding or you need more space to do the things you love, a conservatory could be the solution. As well as adding more usable space, a conservatory will transform how you use your home and how others see it.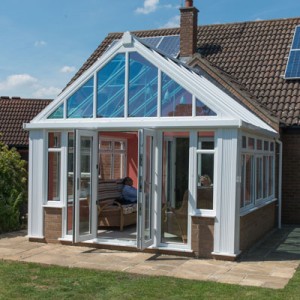 What can I use a conservatory for?
The uses of a conservatory are endless. Originally used as a sunroom, they still make the perfect place for enjoying gorgeous views and getting some rays. With the majority being made of glass, natural light floods the room. Our efficient frames and glass, heat won't escape during the winter and the room won't feel unbearable in summer. With the addition of bi-fold doors, your home and garden can blend together to create the perfect space for parties.
A conservatory also makes an ideal extension for the kitchen or lounge. It can become a dining area where the whole family can spend time together while enjoying the beautiful views of your garden or countryside. The kitchen is one of the rooms that most homeowners wish was bigger. By adding a conservatory, you could enjoy more worktop space or even add a breakfast bar. By making your conservatory open plan, a continuous feel is created with the rest of your home and the space will feel even larger. And with a variety of roof options available, including solid and lantern, you can be sure there's a style to suit your needs.
How about a home office or adult sitting room where you can relax away from the hustle and bustle of family life? Whatever it is you need the space for, a conservatory can be created to your exact specifications. By working with our experts, you will find the right space bespoke for your home.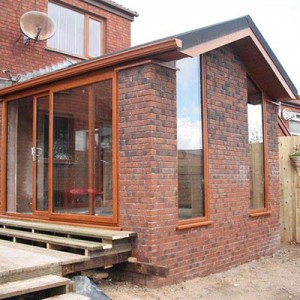 What else can a conservatory bring to my home?
As well as an extra room or increased space, a conservatory can do so much more for your home:
An updated modern look can be created with a lantern roof
More light will brighten up the whole of your home
It can become the perfect space for entertaining
A garden room that can bring the outdoors in
With improved glazing technology, it will become the most comfortable room in your home
With the solid roof option, your new conservatory could look like a true extension
Our stunning conservatory range
We have conservatory options for every home, budget and taste. Whether you want the popular Loggia style, a LivinRoom orangery or simply a conservatory roof replacement, we can help. Choose from a wide range of colours to make your new glazed extension personalised to you. With a range of extras including lantern roofs and bi-fold doors, your new space will become your favourite room.