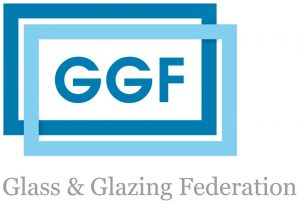 Here at Turkington Windows, we always pride ourselves on being able to deliver the very best customer service possible, from start to finish. A clear example of this being that unlike most other home improvement companies operating in the area, we survey all of our customers after their project is complete to always make sure they are left feeling happy and impressed.
It's thanks to the extra care and attention such as this, that we have successfully gained approval and endorsement from the Glass and Glazing Federation Consumer Code of Practice!
What is the GGF Consumer Code of Practice?
Simply put, the GGF Consumer Code of Practice is a system set in place by the Glass and Glazing Federation that offers accreditation to home improvement companies that regularly adhere to a selection of consumer-friendly practices.
Originally set in place due to changes made to the Sale of Goods Act and the introduction of the Consumer Rights Act, to become a GGF accredited member the company must: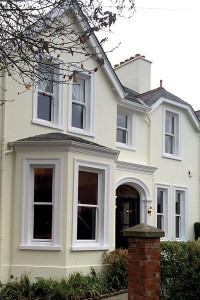 Have financial stability and has been trading for a minimum of three years
Have been vetted and has premises, products and employees fit for purpose
Employ trained professionals to ensure installations meet technical standards outlined by the GGF Glazing Manual
Is regularly audited to ensure compliance with GGF Rules
Offer customers free automatic deposit protection using GGF Deposit Indemnity Fund – the industry's best deposit protection
Offer customers transferrable warranties – should a property be sold, guarantee is transferred over to the new homeowner.
Comply with the GGF Consumer Code of Practice
Needless to say the accreditation process was rigorous and thorough, yet we felt it a necessary cause in order to help all of our customers achieve complete trust and peace of mind when opting for any of the installation services we offer.
What does this mean for Turkington Windows customers?
Since being issued with the GGF's Consumer Code of Practice, these extra steps and precautions taken by us are things that only serve to benefit every Turkington Windows customer in the long run. During the audit we were particularly praised for our approach when working with vulnerable adults who seek to improve their home, yet often require advice as to which renovations may best suit their budget and home without taking advantage.
Now thanks to our new found recognition from the GGF, when considering home improvement services from Turkington Windows, customers can be rest assured that their finances will always be sufficiently protected, they will be treated fairly and all installers are well-trained and reliable. When choosing a GGF member company, both parties profit for the better.
Proudly the first company in Northern Ireland to achieve GGF membership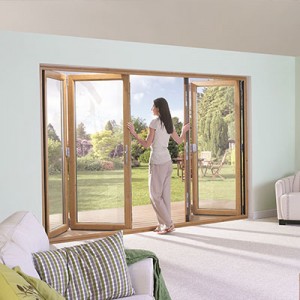 We are the first company in Northern Ireland to gain GGF membership, being yet another example of our commitment to remaining head and shoulders above rival installers throughout the region. With an impressive 98% customer satisfaction rate and over 60 years in business, GGF membership ensures that our services offer more value than ever before.
To find out more about what adhering to the GGF Consumer Code Practice means for you when ordering through Turkington, or simply to enquire about any of our products and services, call us on 028 3839 3030 or get in touch using our online form.