Here at Turkington, we are honored to have been announced as Ultraframe's installer of the month for March. We achieved this by completing a recent conservatory installation that featured the excellent Ultraroof conservatory roof. Chosen by our customer due to its exceptional U value, clean aesthetics, and the amount of natural light that can flow through.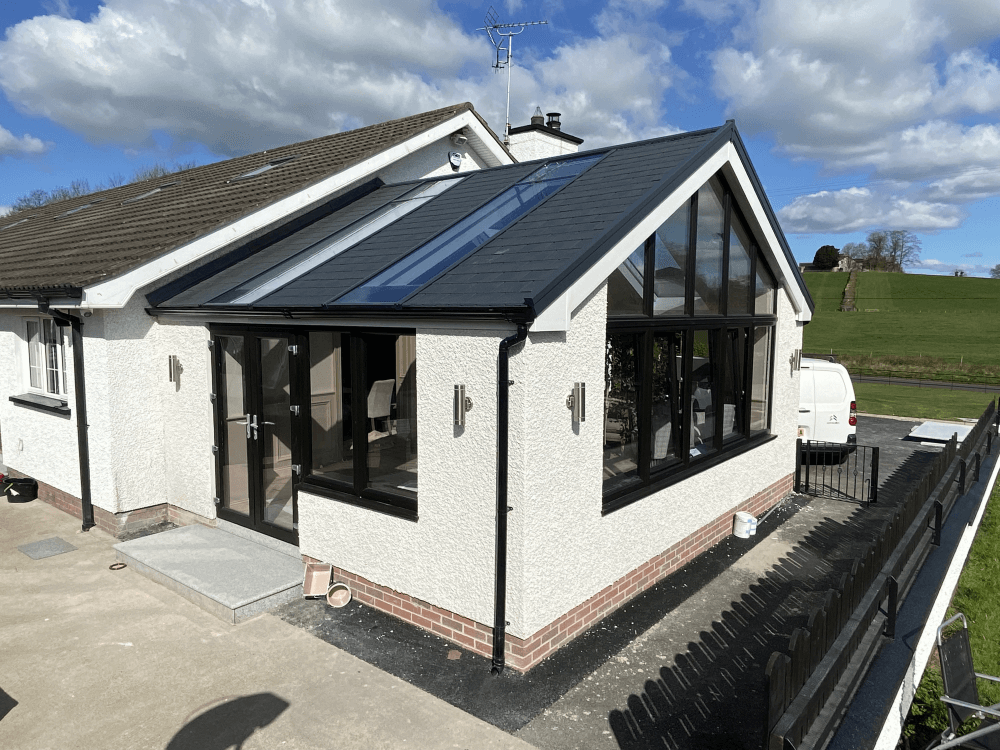 Our team has years of experience designing, ordering, and installing the Ultraroof which can be more complicated than other conservatory roof styles. We spoke in-depth to our customer to ensure that we fully understood their needs for their project and we then advised them on how best we could achieve and exceed their wishlist. During every consultation, we thoroughly discuss with our customers their project, what they need, want and the options we offer.
After we completed the conservatory installation for our customer, they were extremely complimentary of not only our work but also our wonderful Turkington team. We believe that our values of quality, honesty and integrity are what leave us with such glowing reviews from our delighted customers.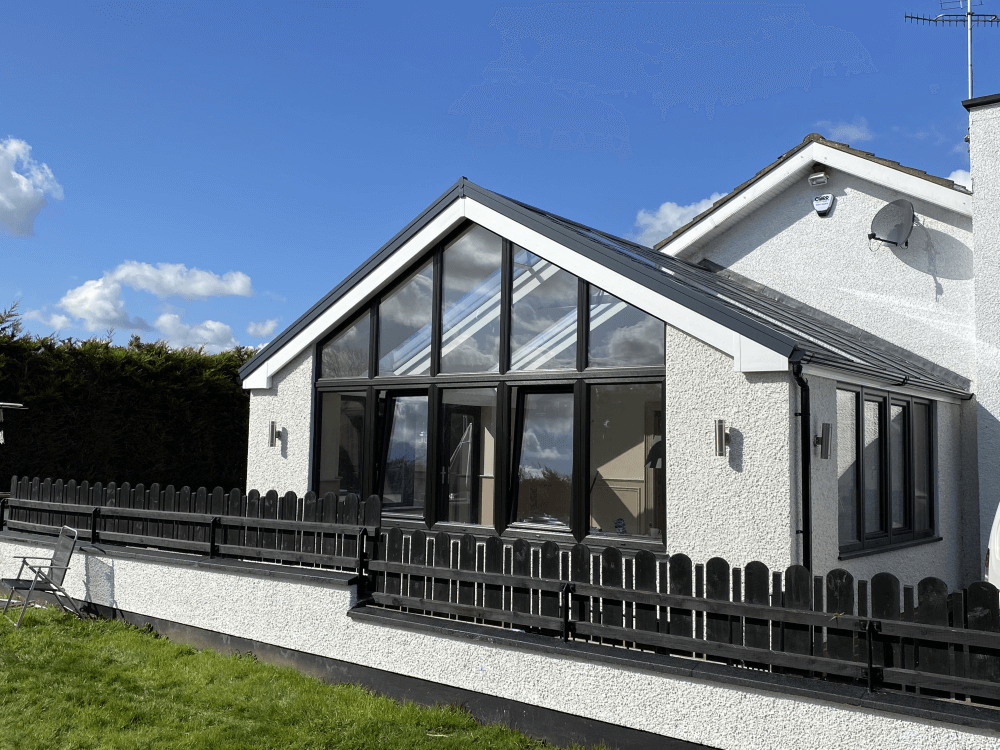 Ultraroofs expertly installed by Turkington Windows
The Ultraroof is the perfect addition to any glazed extension, offering exceptional thermal performance, security, and aesthetics. Featuring full-length glazing panels for the perfect combination of a glass and a solid conservatory roof. If you'd like more information about the Ultraroof or any of our other home improvement products, please get in touch with a member of our expert team online for a free, no-obligation quote.
Alternatively, you can visit your local showroom to come and get a close look and feel for all of our products whilst discussing your project with our Turkington team.