If you're noticing a cold breeze coming in, even when your windows and doors are firmly shut, there could be a draught coming from your front door. With the news of energy bills increasing further over the next months, we want as little heat escaping from our homes as possible. That's why we've compiled our best tips for preventing draughts that are coming through your front door.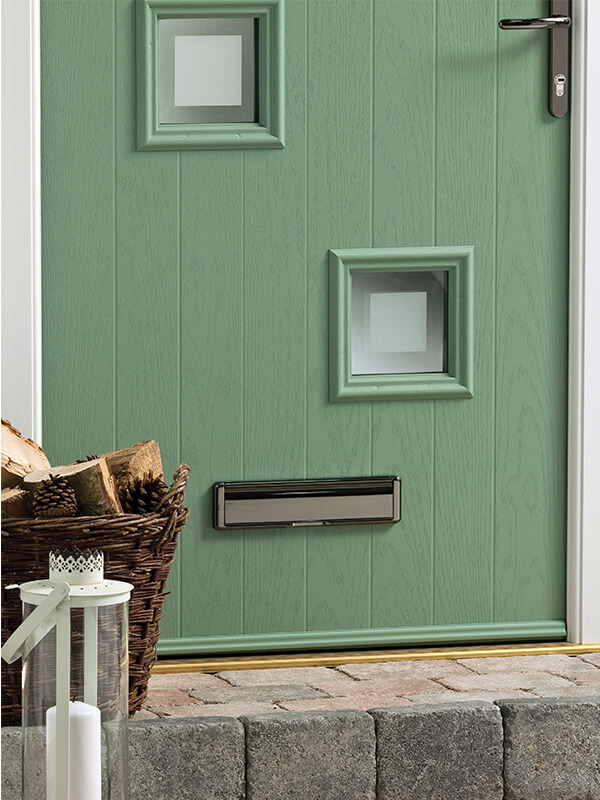 Why is my front door draughty?
Front door draughts are commonly caused by gaps forming between the door and the frame, but they can also be caused by inefficient hardware or damages. If there is visible damage to your frame or door you should replace them as soon as possible, as these are costly to fix, and you'll be leaving your home vulnerable to intruders.
You can locate the cause of the draught by running your hand over the entire door until you can feel cold air blowing onto your hand.
Upgrading your door hardware
The draught may not be caused by a gap within the frame, it could actually be to do with your door's hardware. On particularly windy days, you may notice your letterbox banging around, letting in a nasty draught. A simple and inexpensive fix would be installing an internal draught excluder to the opening, this will prevent cold air from flowing through your door. You can buy and install these yourself with minimal effort.
When you've decided to replace your front door, you may decide to not incorporate a letterbox into the design. This can be beneficial for the kerb appeal of your home and will eliminate the risk of draughts. Instead of a fitted letterbox, have a wall-mounted letterbox installed beside your front door.
Draught-proofing the bottom of your front door
It's not uncommon for gaps to form at the bottom of your front door, these will cause nasty draughts. Installing a door sweep is a great temporary fix for preventing draughts. We recommend that these are only temporary solutions, as gaps around the frame can lead to a number of other issues and it's better to completely replace your front door.
Replacing your front door
If your door was originally installed poorly by a non-professional, it's likely to be the cause of the draught. The door was likely hung incorrectly, leaving large gaps between the door and the frame. However, this isn't always the case, older doors can start to drop in the frame. This is more common in old timber doors, as they can begin to rot and warp particularly when they're not properly cared for.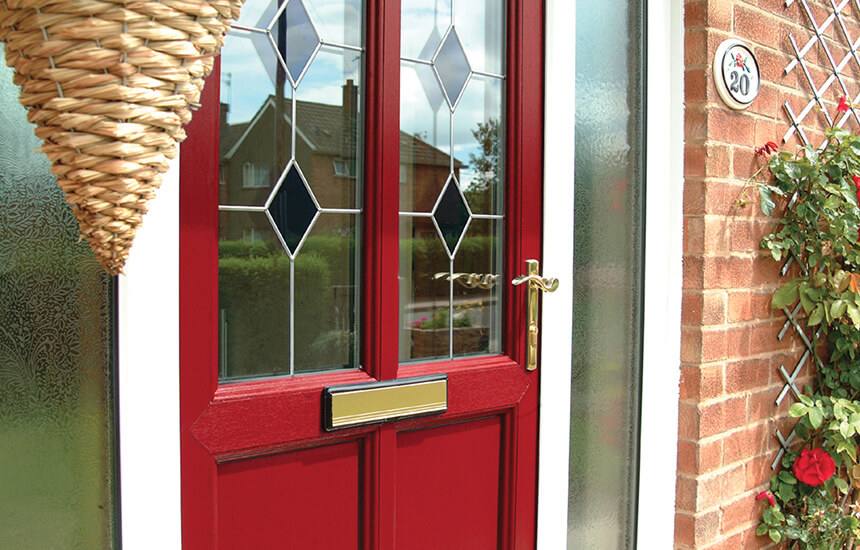 Replacing your front door with an ultra-modern composite entrance door is a sure way to eliminate draughts and improve your home's overall energy efficiency. At Turkington, our composite front doors feature an insulating foam core enclosed in a Glass Reinforced Plastic (GRP) skin. Our composite doors are made to measure and expertly installed to ensure that there are no unwanted gaps that could lead to draughts.
Upgrading to a modern front door with Turkington Windows
Turkington Windows are proud to be a market-leading home improvement installer in Northern Ireland. If you'd like some more information about eliminating draughts from your front door or you want to upgrade to a composite door, you can get in touch with us for your free, no-obligation quote. Alternatively, you can visit your nearest showroom.
Related posts:
How do I stop draughts from my uPVC windows?