We've all heard our energy bills are about to climb higher than ever. We understand that many of our customers will be looking for ways to make their homes as energy-efficient as possible. Your old conservatory may not be offering you maximum energy efficiency anymore. The last thing you want to be doing is pumping more heat into your conservatory for it to escape or for your conservatory to become unusable in the winter. That's why we've put together this guide for the best ways that you can improve the energy efficiency of your conservatory.
Replace your polycarbonate conservatory roof
The roof of your conservatory can have a huge effect on the overall thermal efficiency of your conservatory. By upgrading your old polycarbonate conservatory roof, you can transform your old conservatory into a fully functioning space that will add value to your home.
Glass conservatory roof
A modern glass conservatory roof is the perfect replacement option when you want exceptional thermal efficiency but want to enjoy floods of natural lights. Our Smart glass roofs have an anti-glare blue tint so you can enjoy your conservatory even on those sunny days.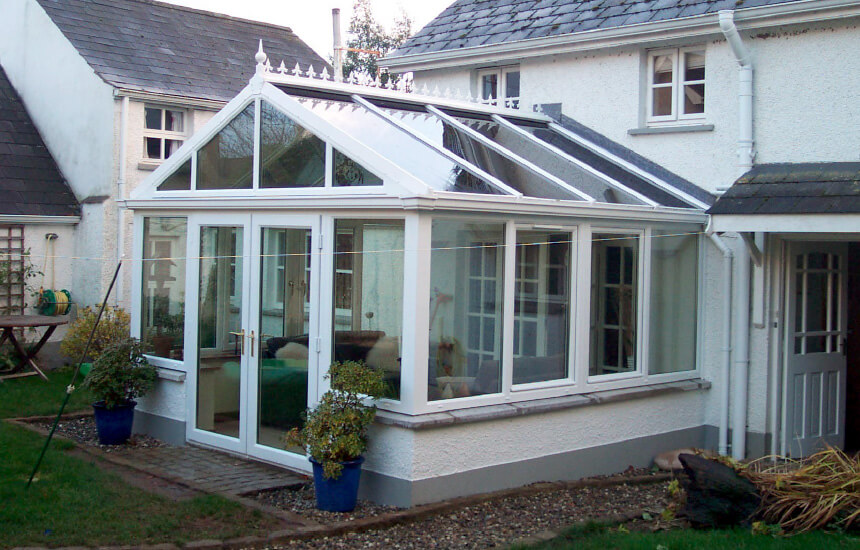 UltraRoof tiled roof
An UltraRoof conservatory roof replacement is the ideal option when you're looking for unmatched levels of thermal efficiency but you're looking for additional privacy. An UltraRoof can be the best choice when you're living in a terraced or semi-detached home with neighbours overlooking your garden. You can still benefit from gorgeous natural light by installing full-length glass panels into the roof.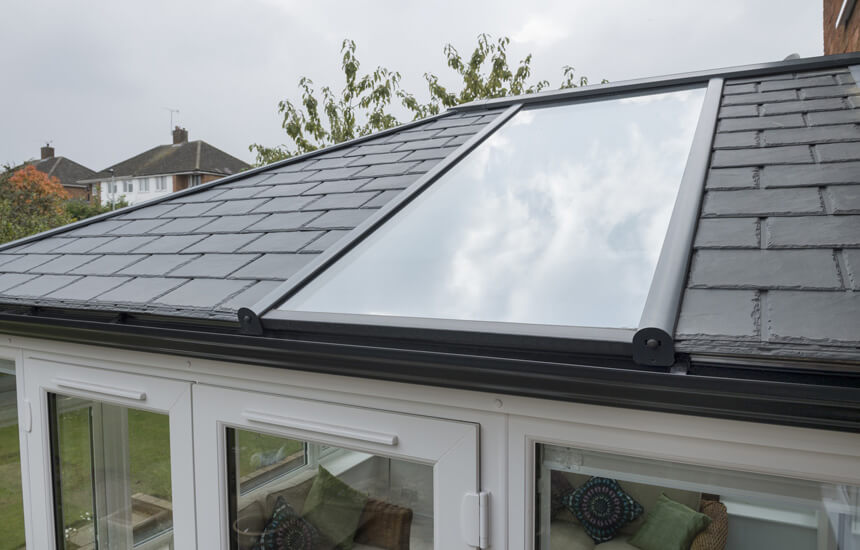 Replace your conservatory windows and doors
Depending on the structural integrity of your existing conservatory you may be able to replace the original windows and doors. At Turkington, our double-glazed windows are A-rated for their energy efficiency so that you can be sure you're getting the highest performing product available. Our uPVC replacement windows could reduce your energy bills by a massive 28% whilst having a warmer home.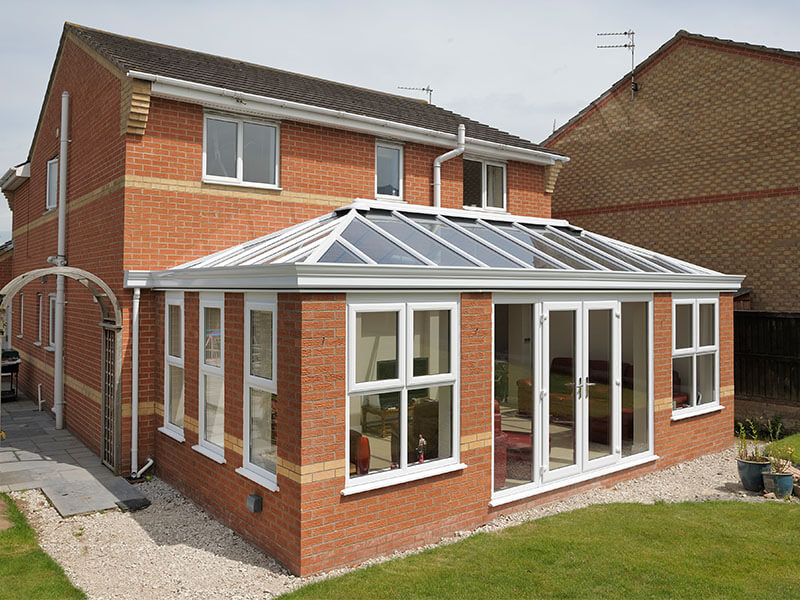 Bring the outdoors in with a gorgeous set of uPVC French doors. Available in a huge selection of colours, a French door is the perfect elegant addition to any conservatory. With large, beautiful panes of glass, you'll flood your conservatory with stunning light whilst achieving outstanding levels of energy efficiency. On warm, sunny days you're able to open both doors, letting the summer breeze flow through your home.
Energy-efficient home improvements from Turkington Windows
If you're looking to make your conservatory more energy efficient in Northern Ireland, we can help. Contact a member of our expert team if you're looking for more information or you're interested in a free, no-obligation quote.
Related posts:
What is the most effective way to insulate your home?
5 top tips for decorating your conservatory
Does a conservatory add value to your property?