As temperatures are dropping and we're relying more on our heating, there's no better time to look at ways we could be insulating our homes and saving money. It can be overwhelming to know where to start and how to achieve this in a cost-effective way.
Here are some of the most effective ways to insulate your home whilst saving money on your energy bills.
Upgrade to modern double-glazed windows
Inefficient windows could be losing you up to 18% of your home's overall heat. Even double-glazed windows might not be keeping your home as insulated as you think. If they're over 10 years old or damaged they'll be letting heat escape. Advances in modern double glazing have ensured that your home will not only insulate the heat more effectively but also be more secure. At Turkington, all our double-glazed windows come with a 10-year guarantee as standard.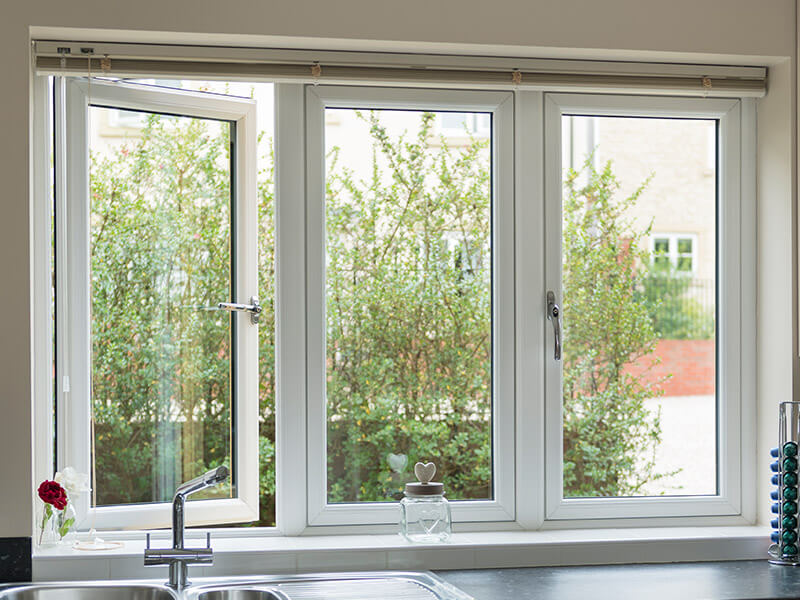 Replacing your old boiler and bleeding your radiators
Boilers that are over 10 years old are likely to be G-rated for their energy efficiency, by upgrading to a modern A-rated boiler system you could save yourself around £300 per year. You'll also save on costly repairs and maintenance fees that are involved with old boilers. Replacing your boiler can feel like an expensive upgrade at first but the amount you'll save on your energy bills will quickly cover the initial cost of the boiler.
Over time air can build up inside your radiator, the air stops your radiator from being able to work as effectively and it will take much longer to warm your home. Bleeding your radiator twice a year will remove any air and keep your system as energy efficient as possible.
Position your furniture correctly
It seems like a simple thing but having your furniture in the right places around your home can make a big difference to the overall temperature of your rooms. When placing your furniture remember to keep large objects such as beds and sofas well away from radiators. Blocking a radiator will prevent warmth from evenly distributing around the room.
Upgrade to an ultra-efficient composite front door
Composite doors have grown to become the most popular doors on the market. Achieving this through their incredible insulating and secure foam core enclosed by a Glass Reinforced Plastic (GRP) skin. The GRP skin will prevent the door from becoming warped, scratched or damaged, keeping your door weather and draft proof.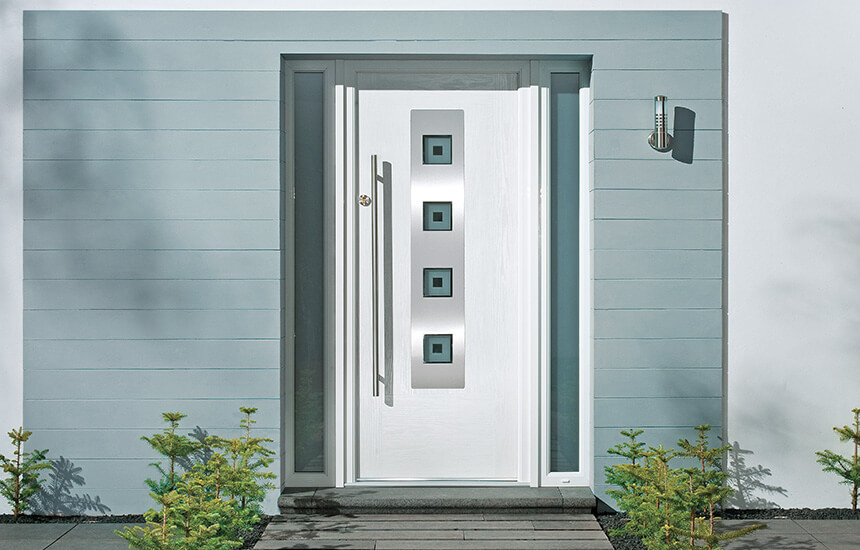 At Turkington, our composite entrance doors feature a 70mm polyurethane foam core for the absolute best thermal insulation, energy efficiency and security. Our entrance doors are made to measure and installed to fit perfectly within the frame, eliminating draughts.
Correctly setting your thermostat
In the winter it can be so tempting to leave your heating on all day to keep your home warm and cosy, but this can become costly very quickly. Having your heating on a pre-set timer will bring your energy bills down and you'll be able to control the temperature throughout the day.
When you're setting the temperature, you want to make sure it's comfortable for you and your family. Setting the temperature too high will make your home feel stuffy and you may feel the need to open a window. The perfect home temperature in the winter is between 18 – 21 degrees Celsius.
Our top tip is to set your thermostat to go off when you're asleep or leaving the home for the day.
Install a smart meter to keep track of your energy bills
Having a smart meter installed will give you a better understanding of your energy usage, you'll be able to see when and where you're using the most energy. Using this information, you can work on ways to cut your energy usage. Get in touch with your energy supplier who will be able to answer any questions you may have as well as arrange the installation.
Save money on your energy bills this year with Turkington Windows
Whether you're looking to replace your windows with modern double glazing, install a composite entrance door or complete any other home improvement project then Turkington's can assist you.  Get in touch with us for a completely free, no-obligation quote, or visit your nearest showroom to get a feel for our product range.
Related posts: