There are so many door materials and products on the market, and understandably you want to know which is the best for your home. Aluminium is becoming an increasingly popular choice for doors across Northern Ireland. Their unparalleled strength compared with minimal sightlines are perfect for flooding your home with natural light.
But how does an aluminium door compare to other materials? Let us explain:
Unmatched durability
Aluminium is a naturally durable material which is why it's so perfect for manufacturing doors. Its natural strength allows the window panels to be much larger allowing for a sleeker look with minimal sightlines.
The design of aluminium doors allows for the ultimate finish, which is immune to rotting and rusting making it the ideal door for the Irish climate. They can withstand an unmeasurable amount of damage without showing signs of damage or wear especially when compared to other door materials.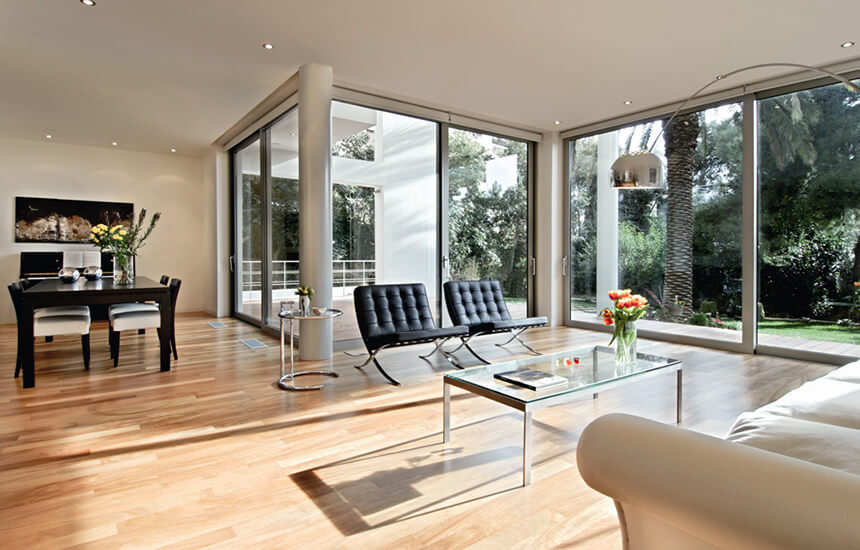 At Turkington, we have combined the natural strength of aluminium with our high-tech multipoint locking systems. You can rest assured that your home is protected all year round. Our locking systems are continually tested to ensure that they're the highest quality they can possibly be.
Remarkable thermal properties
Aluminium is a naturally thermally efficient material which is why it's perfect for glass doors. We combine this with thermally broken frames which allow our doors to reach U-values as low as 1.4 W/m2k. The thermal break reduces temperature transfer, which more than exceeds modern Building Regulations for energy efficiency.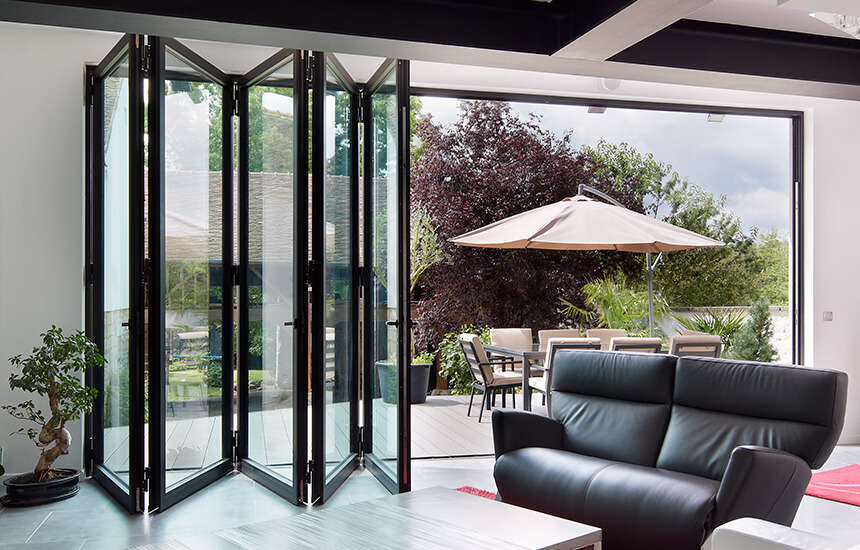 You'll see a noticeable difference in the temperature regulation of your home after having an aluminium door installed by Turkington. On top of this, you'll also see your energy bills start to decline as you're needing less energy to keep your home comfortable all year round.
Superior sustainability
Did you know that 75% of the aluminium produced is still in use to this day? It remains one of the most sustainable home improvement materials. When an aluminium window or door has reached the end of its life it can always be fully recycled, meaning it has no waste contribution.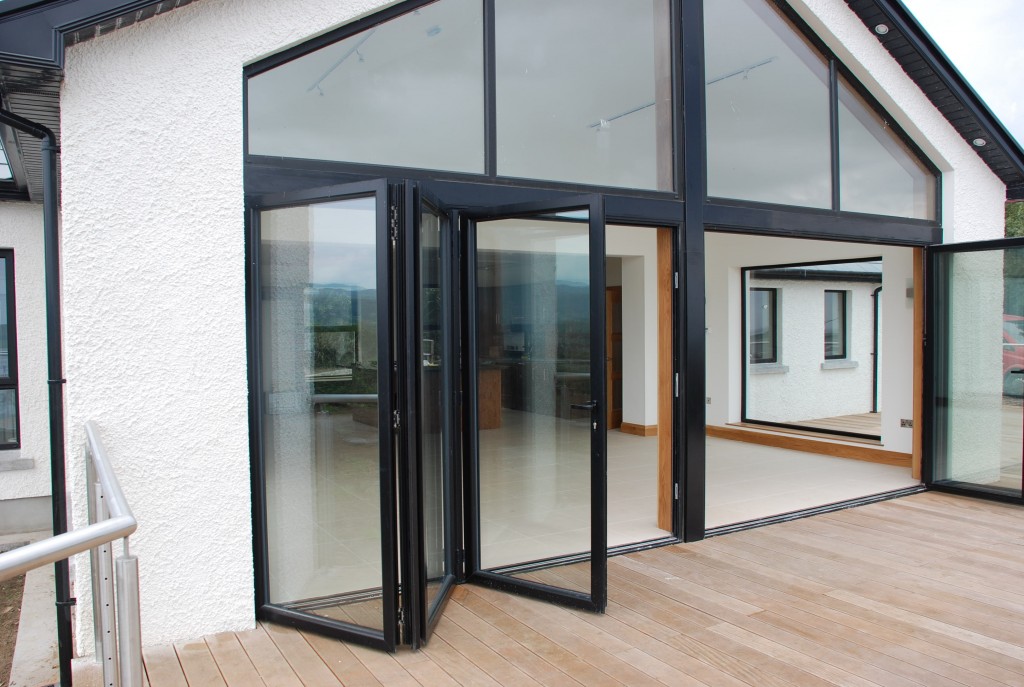 Unlike many building materials, aluminium doesn't lose any of its physical properties after it has been recycled. Which means it can repeatedly be recycled and reused.
Exceptional aluminium doors from Turkington Windows and Conservatories
At Turkington Windows we're proud to be a trusted home improvement installer, serving our faithful customers across Dublin, Portadown and Lisburn. We encourage you to come down to your local showroom to see our exceptional range of aluminium doors yourself.
Alternatively, you can contact our team online and we'll provide you with a free, no-obligation quote.
Composite doors are another incredible investment for your home, they're incredibly strong, energy-efficient and look amazing. See how they compare:
How does composite door security compare to other materials?