One of the most common questions we're asked about conservatories is – what is the difference between a conservatory and an orangery? And what exactly is an orangery? Here's our handy guide that will help you choose which style of extension is best for your home.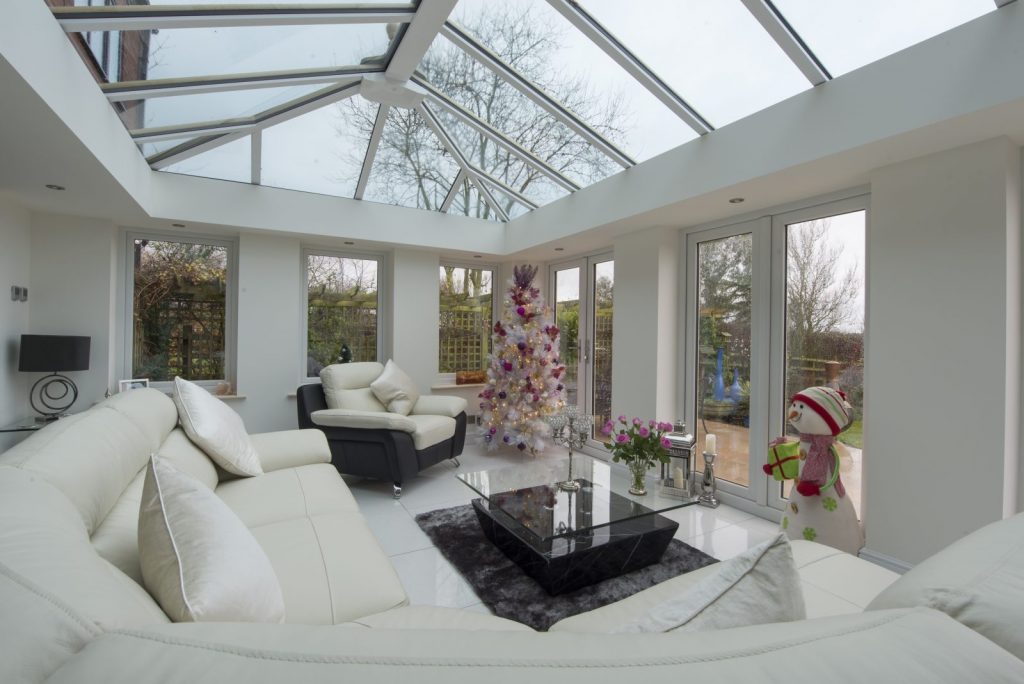 The history of orangeries
Traditionally, orangeries were grand, stately buildings used to grow orange trees and other sun-loving fruits, in large period homes in the 19th century. The brick pillars sheltered the exotic fruit trees, but large expanses of glass ensured the sun's warmth cultivated the plants. Over time, orangeries evolved to become an extension of living space within the home as opposed to an elaborate greenhouse.
Conservatory V orangery
Conservatories and orangeries used to differentiate themselves from one another with clarity, however, these days the differences between a conservatory and an orangery are far less apparent. This is making the research and buying process harder for homeowners.
Take a look at this table where we've highlighted the differences between orangeries and conservatories:
| | |
| --- | --- |
| Orangery | Conservatory |
| Flat solid roof with a central glass lantern made up of less than 75% glass | Pitched glazed roof more that is more than 75% glass |
| Large tall windows that make up less than 50% glass in the wall | Glazed walls that are usually more than 50% glass |
| Can be standalone or built against the side of a house with a door into the house | Built against the wall of the main house, separated by a door |
| Brick built corner pillars and/or walls | Fully glazed frame |
| Square or rectangle shape | Can be rectangle, P or T shaped |
| Built to echo the style of the house | A glazed structure that doesn't have to look like the rest of the house |
Should I have a conservatory or an orangery?
If you are unsure whether you should choose an orangery or a conservatory, here are a few points to consider: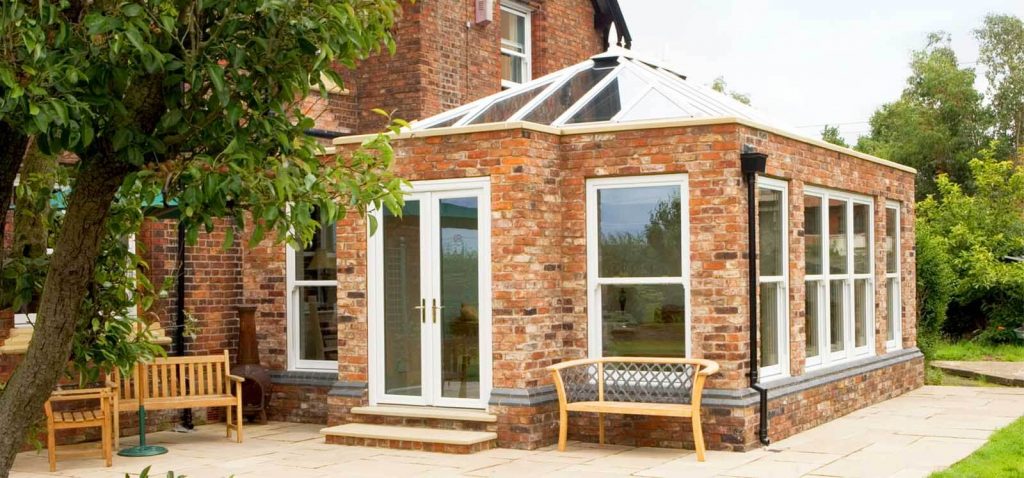 Increase the value of your home with an orangery or conservatory from Turkington
Since our establishment in 1951, Turkington Windows has built a reputation as a leading home improvement installer, supplying homes across Northern Ireland. If you would like to talk to us about a new orangery or conservatory, you can get in touch here or get your free, no-obligation quote. Alternatively, you can visit us at your nearest Turkington showroom.
Related posts:
Does a conservatory add value to a property?