If you're looking to make your home more energy efficient, reduce external noise, prevent against condensation and make your living space more comfortable all year round then double glazing is the perfect choice.
In our comprehensive guide, we will explore the benefits of double glazing as well as how it can transform your home.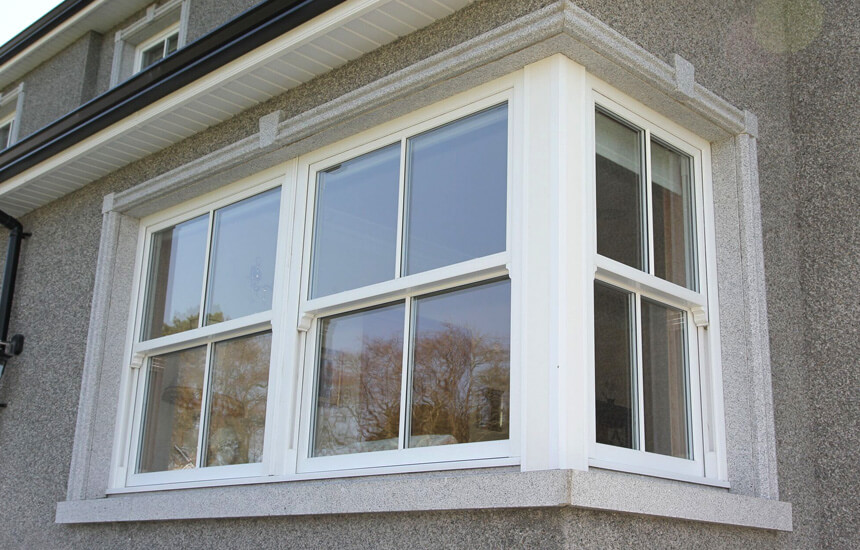 What is double glazing?
With a single glazed window, one glass pane serves as the barrier between your home and the outdoors, while double glazing uses two panes, as well as a layer of air for additional insulation.
This is also the case for the window frame itself – unlike single glazing, double glazed window frames provide more space to include an insulating framework.
Essentially, double glazing is effective because while glass is a good conductor of heat, air is not. The air pocket between the two panes of glass therefore creates a seal against the outdoors, reducing the transfer of heat.
Improved insulation
Double glazed windows are extremely energy-efficient and work as an effective insulator, helping to retain heat in your home. Not only will double glazing help to make your home a more comfortable temperature all year round, but it will also help to save you money on your energy bills by reducing your energy consumption.
Reduced noise
Double glazing acts as an effective barrier to external noise and is proven to reduce sound by 20-65%. Double glazing provides noise reduction as the two glass panes and the gas between them absorbs the sound vibrations, allowing your home to be more peaceful.
Condensation prevention
Condensation occurs when the moisture present in the colder air comes into contact with your windows. Because the inside face of the glass is warmer than the outside, water droplets will form on the inside of your windows. Double glazing effectively works to prevent condensation therefore reducing the risk of mould on your windows.
Increased property value
Not only will double glazing help to retain heat but it will also add property value to your home. Double glazed windows and doors add curb appeal to your home, making it attractive to potential buyers and easier to sell.
High security and safety
At Turkington we know how important it is for you to feel safe and secure in your home. That's why all of our double glazed windows and doors are fitted with high security multi-point locks as standard, giving you complete peace of mind. Our double glazed windows and doors are also incredibly strong and tough to break, as the gas-filled spacer bar absorbs any attempts to damage the glass.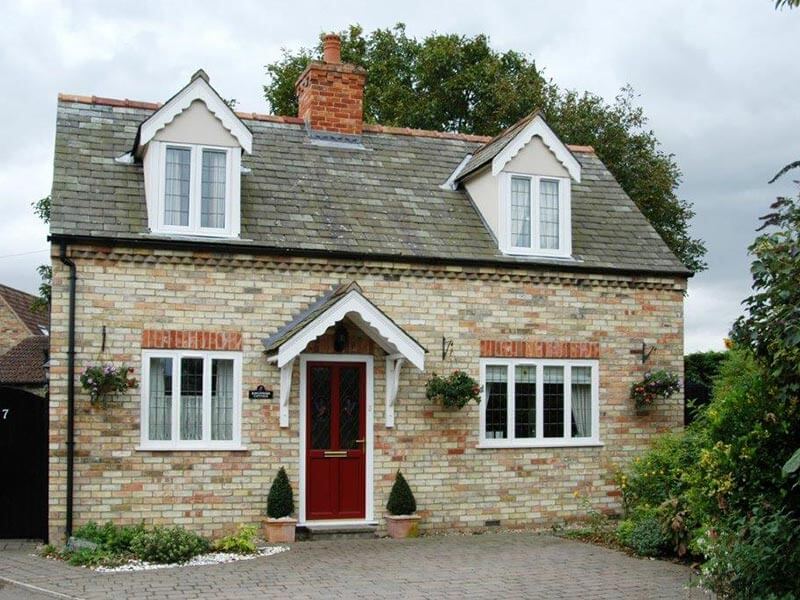 Explore Turkington's range of aluminium and uPVC double glazing windows and doors
We are one of the most trusted and reliable window and conservatory companies in Northern Ireland. All of our products come with a 10 year guarantee, meaning that your purchase is protected. At Turkington, we offer a range of double glazing products that are high quality and versatile that will transform your home. These include;
Why choose Turkington?
At Turkington, our wide range of products are available with a range of heritage and modern features for you to choose from and different colour options. If you're considering upgrading your home with double glazing then be sure to explore our range of uPVC and aluminium windows and doors, with so much choice you are bound to find the perfect fit for your home.
For your next home improvement project, you can rely on our expert team at Turkington who have years of experience working in Northern Ireland, Belfast, Dublin, Lisburn and Portadown.
For more information contact our friendly team of professionals for a free quote.
For more inspiration read on;
Lower Your Energy Bills: 5 Top Tips to Save Money on Your Heating Bills
What makes windows more energy efficient?
How does aluminium door security compare to other materials?