Adding a roof lantern to your glazed extension is definitely a good idea. There are a variety of impressive benefits that come with having a roof lantern installed either as part of the design of your extension or as a roof replacement. Turkington has created this informative blog to discuss the benefits of having a roof lantern installed and answer some of the most commonly asked questions we receive.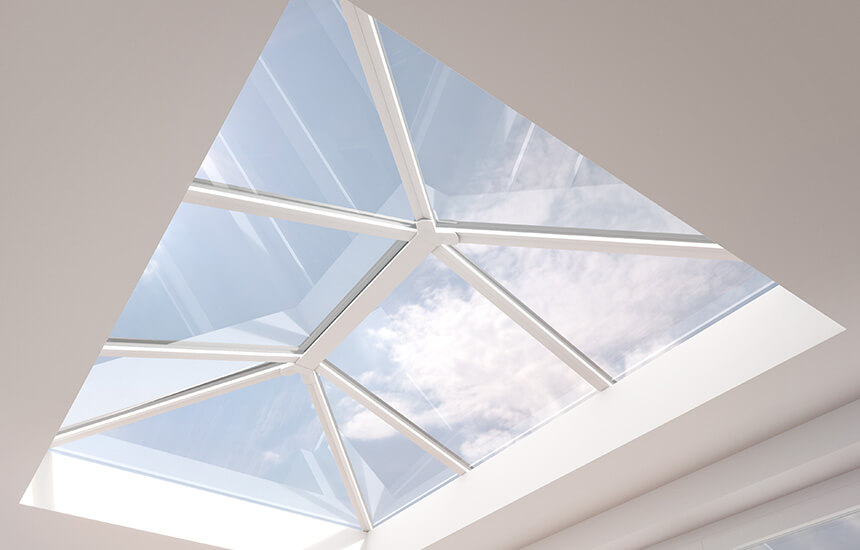 Do roof lanterns need planning permission?
No, in most cases you won't need planning permission to have a roof lantern installed. You will have to ensure that the installation is completed to building regulation standards. At Turkington, all of our work is completed to these regulations so you can simply sit back and enjoy your latest home improvement. There are certain building conditions that you need to follow in order to avoid needing to apply for planning permission.
Roof lanterns cannot extend more than 150mm above the sloping plane of the existing roof
Your roof lantern can't be any higher than the highest part of the existing roof
If your roof lantern is placed on a side elevation roof slope it must use obscure-glazing
Any roof openings present should be at least 1.7m above the floor
If you're living in a restricted or conservation area these conditions may be subject to change. We would always recommend consulting with your local building authority for approval.
Does a roof lantern add value?
Absolutely! A roof lantern can add up to 10% value to your home. However, the exact amount can depend on a variety of features. To find out how much value a roof lantern could add in your area we suggest reaching out to your local estate agent who will have exact figures of house prices where you live. It's important that any home improvement work you have done to your home is carried out by a professional. DIY installations can massively reduce the value of your glazed extension and home if it's been carried out poorly. As a professional installation company Turkington are able to expertly install roof lanterns within regulations and to an exceptional standard.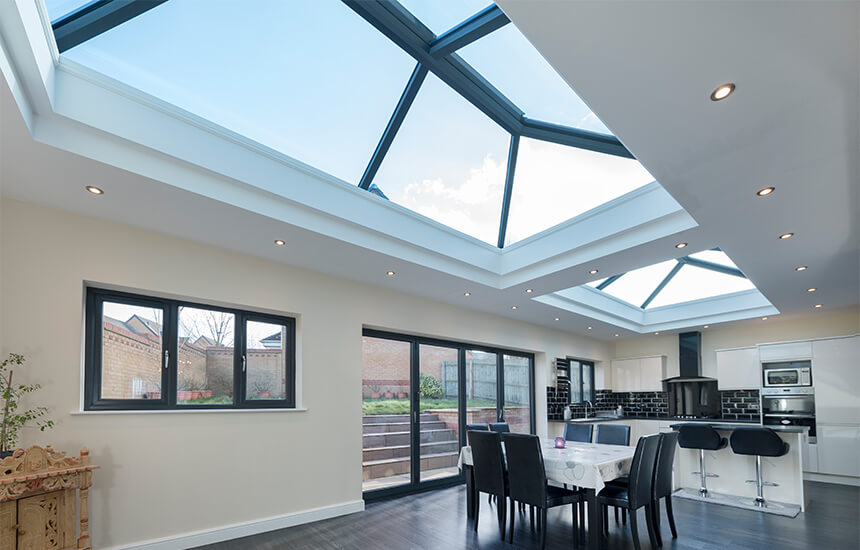 Will a roof lantern be energy efficient?
At Turkington, we only install roof lanterns with high-quality double glazing as standard to ensure their thermal efficiency. The glass we use has been proven to prevent solar glare whilst reducing heat loss and noise pollution. Our roof lanterns feature composite thermal breaks making this roof system exceptionally energy-efficient achieving an overall U-value of 1.2 W/m2k.
Attractive roof lanterns in Ireland
A roof lantern is one of the most attractive replacement roof options available. The sleek, clean lines offer a modern twist to any glazed extension. Whilst the large panels of glass allow natural light to pour into your home. Installing a roof lantern onto your conservatory can make it look more like an orangery which is considered a more luxurious and permanent extension.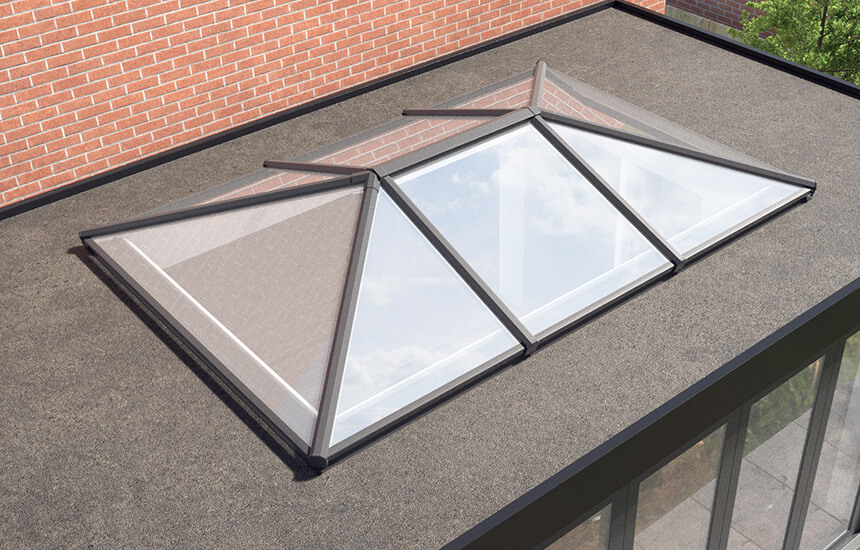 Modern roof lanterns from Turkington Windows & Conservatories
If you're interested in having a roof lantern installed or you'd just like to discuss another home improvement project with us, please contact us today. Contact us online for your free, no-obligation quote.
Alternatively, you can visit your local Turkington showroom to get an in-person feel for our range of home improvement products. Members of our dedicated team will be on hand to answer any questions that you may have as well as offer advice and guidance.
Related posts:
How can I make my conservatory more energy efficient?